Who Will Donald Trump Back in Canada-Saudi Arabia Feud?
As tensions escalate between Saudi Arabia and Canada, both close allies of the United States, President Donald Trump's administration appears to have thus far tried to remain neutral while suggesting Riyadh should respect "internationally recognized freedoms."
In a statement to Agence France-Presse on Tuesday, a spokeswoman for the State Department said, "Canada and Saudi Arabia are both close partners of the United States."
She added, "The United States supports respect for internationally recognized freedoms and individual liberties, including dissent and due process."
The spokeswoman, who asked not to be named, added that Washington has requested information regarding detained activists in the kingdom. "We continue to encourage the government of Saudi Arabia to ensure all are afforded due process and to provide information on the charges and case status of legal actions against activists."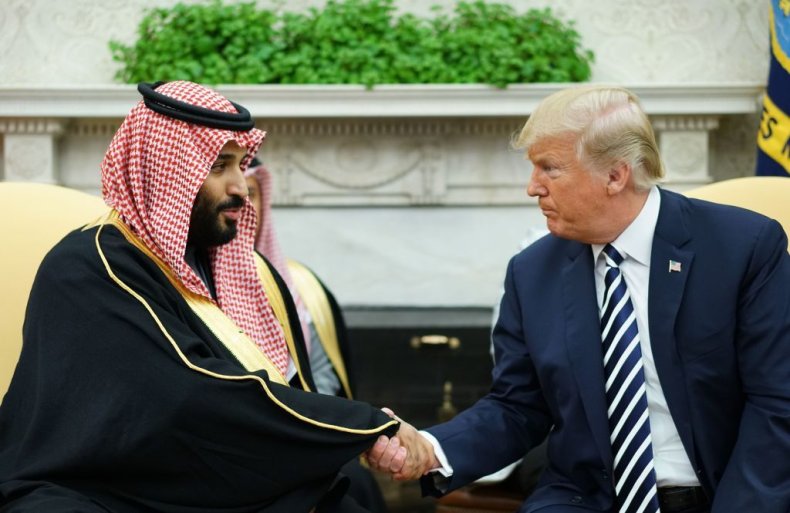 Following the detention of Saudi activist Samar Badawi, the sister of Raif Badawi (who had been imprisoned and sentenced to 1,000 lashes for blogging about atheism and criticizing the Saudi government), Canadian Minister of Foreign Affairs Chrystia Freeland tweeted her concern last week. Her note was followed by a tweet from Canada's official foreign policy account on Twitter, criticizing Saudi Arabia's human rights record.
Responding to Canada's comments, Saudi Arabia moved to cut diplomatic ties with the U.S. neighbor. It has also frozen all new trade and investment in Canada, canceled flights via its national carrier to Toronto and ordered 16,000 Saudi students studying through official scholarships in Canada to leave and find new academic programs in other countries.
Riyadh has said it will not allow any nation to interfere in its internal affairs. Several Arab nations quickly sided with their regional ally, including the leaders of Bahrain, the United Arab Emirates and the Palestinian Authority.
Despite the rapid fallout, Freeland reaffirmed Canada's position on Monday, saying, "Canada will always stand up for human rights in Canada and around the world, and women's rights are human rights," according to Reuters.
While the U.S. has a treaty alliance with Canada via NATO, it does not have such an official agreement with Saudi Arabia. At the same time, Trump has publicly sparred with Canadian Prime Minister Justin Trudeau in an ongoing trade dispute, calling him "very dishonest and weak" in June.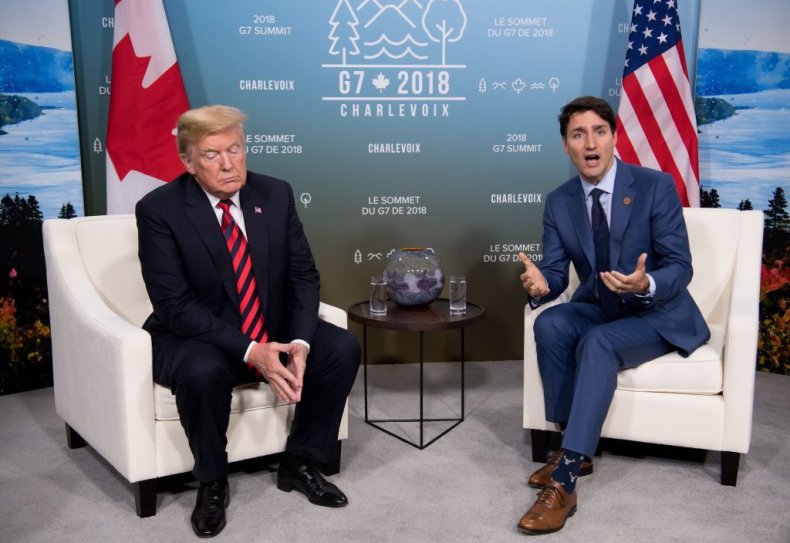 By contrast, the president has developed close ties with Saudi Arabia. The kingdom was the first foreign nation to officially host Trump after he became president in 2017. In March, while hosting Saudi Arabia's powerful Crown Prince Mohammed bin Salman in Washington, Trump said that relations with the kingdom were "better than ever."
Critics have argued that the U.S. has taken a soft stance on human rights abuses abroad since Trump took office. Many have pointed to his routine praise of strongman leaders in Russia, Egypt, North Korea, Saudi Arabia and other countries.
"The Trump Administration does not care about human rights in Saudi Arabia or about Canada," Roland Paris, a University of Ottawa professor and former adviser to Canadian Prime Minister Justin Trudeau, wrote on Twitter on Monday. "The Saudis know what this means. They have an opportunity to strike back at critics (even mild critics) of their human rights record."