Donald Trump Backs Out of Thursday's Fox News Debate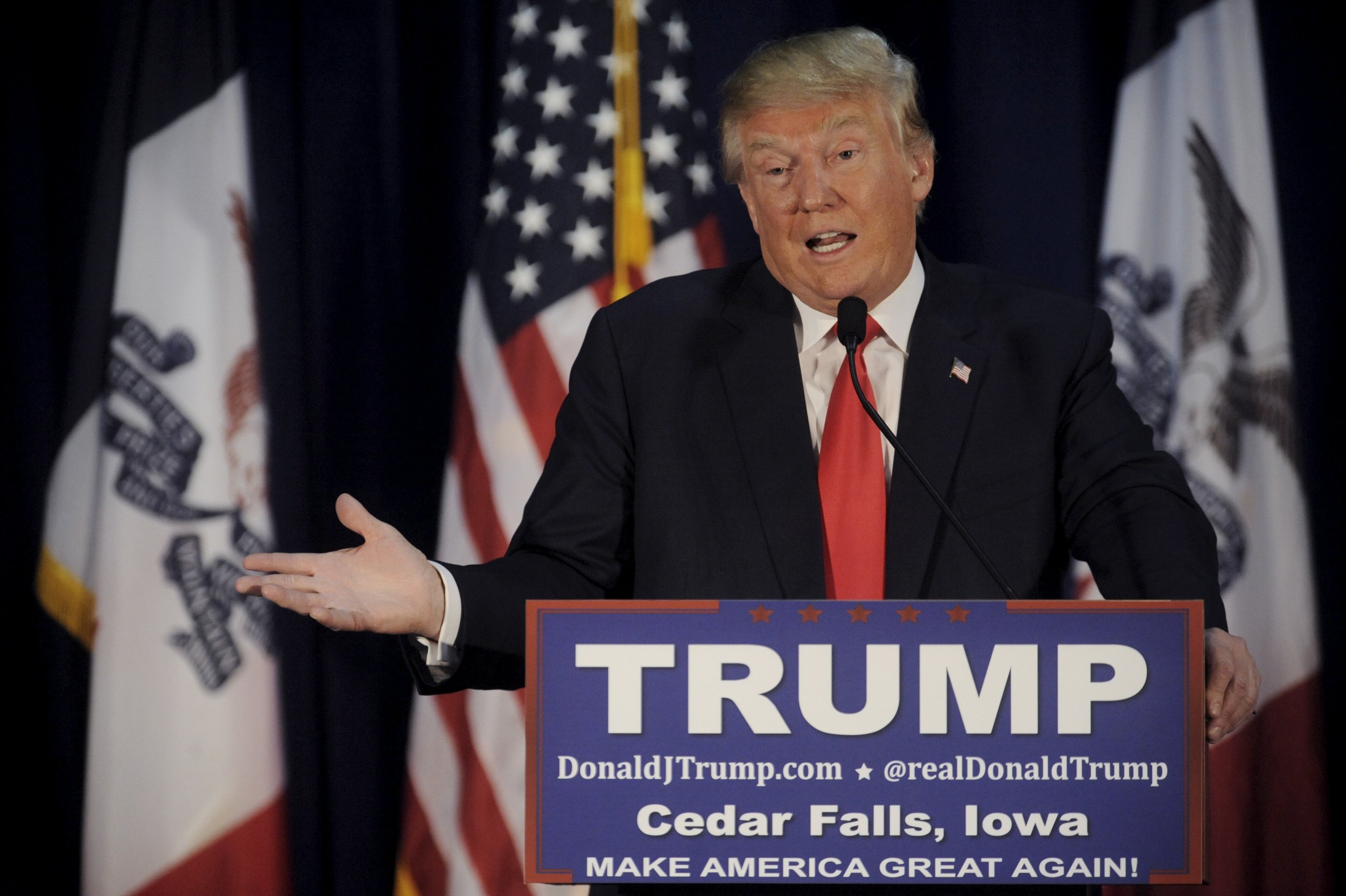 Republican Party frontrunner Donald Trump is backing out of Thursday's Fox News debate in the latest chapter between the billionaire presidential candidate and Fox News anchor Megyn Kelly.
With days left before the Iowa caucus, Trump made the decision on Tuesday afternoon. "I probably won't be doing the debate. I'm going to have something else in Iowa," Trump said at a press conference in Marshalltown, Iowa.
Trump's spokesperson Corey Lewandowski confirmed Trump pulling out of the debate. ""His word is his bond," he says.
Trump has repeatedly claimed Kelly has been biased towards him since the first Republican debate on August 6. On Tuesday morning, Trump asked on Twitter whether he should do the GOP debate, with an accompanying video reiterating his belief of Kelly's bias. Over 40,000 accounts voted, and 52 percent said yes.
Senator Rand Paul will rejoin the main debate, according to Fox News. Trump currently leads the polls in Iowa over second place Ted Cruz standing at 41 percent, according to CNN.