Donald Trump Is as Bad as Vladimir Putin and Xi Jinping When It Comes to Human Rights and Hate, Rights Group Says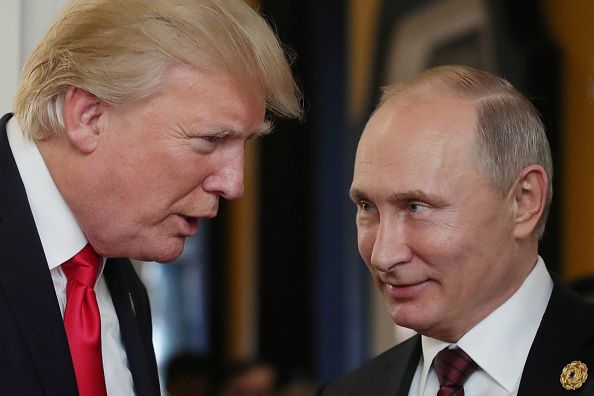 President Donald Trump joins authoritarian leaders like Russia's President Vladimir Putin and China's Xi Jinping in spreading hate and promoting regressive policies in 2017, Amnesty International's annual human rights report determined.
The report looks at the human rights situation in 159 countries and territories throughout 2017, Trump's first year in office.
"In the U.S.A., President Trump wasted little time in putting his anti-rights rhetoric of discrimination and xenophobia into action, threatening a major rollback on justice and freedoms—including by signing a series of repressive executive orders that threatened the human rights of millions, at home and abroad," reads the report released Thursday by the human rights group.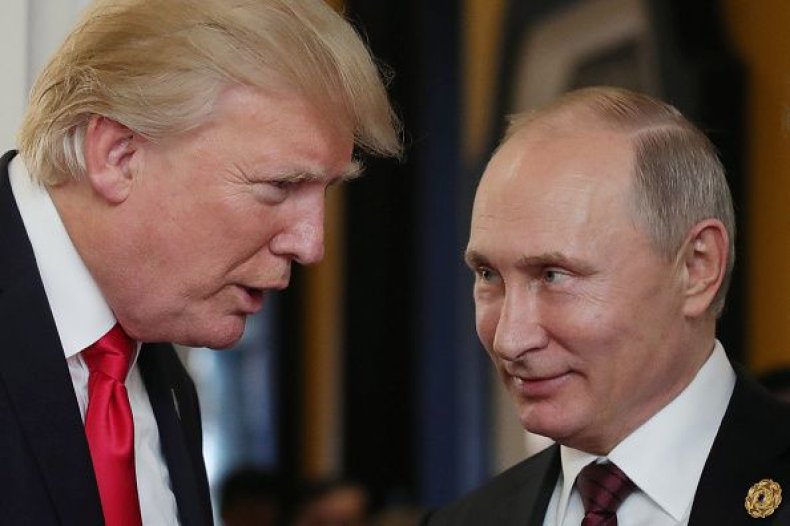 The report details how the Trump administration oversaw and promoted abusive border enforcement practices and the detention of asylum-seekers on the U.S. border with Mexico.
In May 2017, Human Rights Watch issued a similar statement claiming that Central Americans who are persecuted at home and flee to the U.S. are routinely denied entry by U.S. border guards. According to U.S. law, people who ask for asylum when they arrive at the U.S. border must be referred to an asylum officer who can assess their eligibility for protection. Under Trump, however, some border guards have been ignoring the law.
At home, the Trump administration promoted "extreme restrictions" on sexual and reproductive health care for women and girls, and worked to repeal protections for LGTBI people, the report says. The Trump administration reduced funding for Medicaid, which covers half of all U.S. births, and got rid of an Obama-era birth control mandate for employer health insurance.
The report also says the Trump administration's decision to allow the Dakota Access Pipeline to be completed threatens indigenous communities and their access to water.
The $3.7 billion pipeline will bring around 470,000 barrels of crude oil a day across four states, from North Dakota to a terminal in Illinois. But indigenous groups say the project will contaminate drinking water and damage sacred burial sites.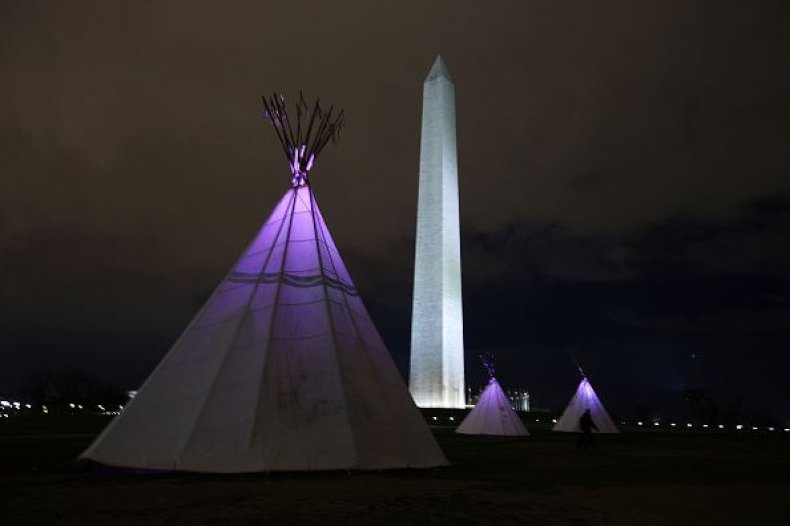 Further, treatment of refugees has worsened substantially under Trump, the report notes.
"President Trump issued executive orders to suspend the country's refugee resettlement program for 120 days, impose an indefinite ban on the resettlement of refugees from Syria, and reduce the annual refugee admission cap to 50,000," the report reads. "As conditions for refugees and migrants in the U.S.A. deteriorated, there was a significant increase in numbers of asylum-seekers irregularly crossing the border from the U.S.A. into Canada."
In Russia, rights violations centered more frequently on curbs to freedom of expression and freedom of assembly, and on the harassment and intimidation of minorities of all kinds.
"There were further restrictions to the rights to freedom of expression, association and peaceful assembly. Harassment and intimidation of human rights defenders and independent NGOs continued. Cultural rights were reduced, including through reprisals and self-censorship. Religious minorities continued to face harassment and persecution," the report reads.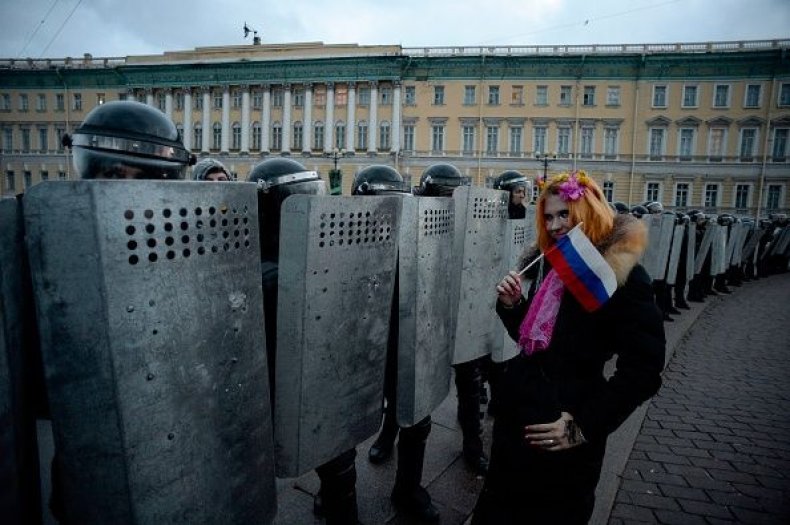 China, meanwhile, drafted new laws, ostensibly to promote national security, that allowed human right defenders and minorities to be charged with "subverting state power."
"Police detained human rights defenders outside formal detention facilities, sometimes incommunicado, for long periods, which posed additional risk of torture and other ill treatment to the detainees," the report notes.