Donald Trump Banned From Where He Proposed to Melania After Anna Wintour's Met Gala Snub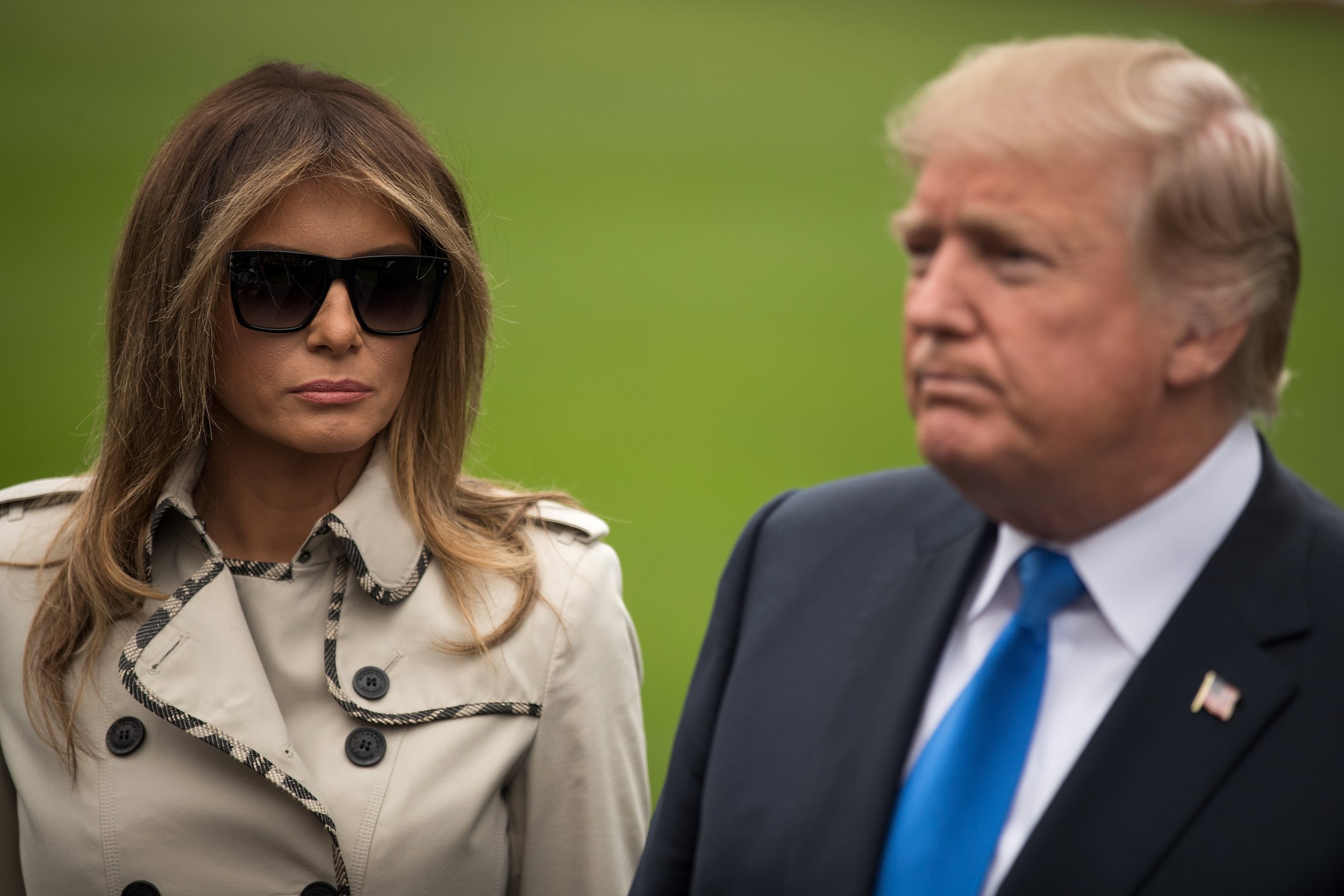 President Donald Trump is no longer welcome at New York's glitziest event after Anna Wintour banned him Wednesday.
Wintour said Wednesday night that the president was banned from the Met Gala, the famous fashion event where Trump proposed to the then-Melania Knauss in 2004.
The news came on The Late Late James Show with James Corden, when Wintour, the editor-in-chief of Vogue, participated in a segment called "Spill Your Guts or Fill Your Guts." Rather than eat pickled pigs' feet, Wintour agreed to answer a question from the host of the CBS chat show.
"Celebrities from all walks of life are desperate to get a ticket" to the Metropolitan Museum of Art Costume Institute benefit gala, Corden started. "Everyone from Beyonce to George Clooney attends, so my question is who would you never invite back to the Met Gala?"
After a brief pause, Wintour responded, "Donald Trump" to cheers and applause.
Wintour has hosted the event since 1999, overlapping with Trump's 2004 proposal. The couple first attended the Met Gala together in 2003. The tickets run about $50,000 each and Wintour controls the event, which the Trumps have frequently attended since their engagement in 2004.
Trump proposed with a 13-karat diamond ring worth almost $3 million — but he quickly informed people he got the ring for half-price. The future White House couple married in 2005 with the wedding reception at Mar-a-Lago. Among their wedding guests? Former President Bill Clinton, Hillary Clinton and Anna Wintour. Melania even posed on the February 2005 cover of Vogue in her wedding dress.
The White House did not respond to comment on how Trump reacted to the news that he's uninvited from the New York event.
Watch Anna Wintour's Full Response: