Trump Accuses Obama of Having 'Violated the Carbon Footprint' Despite Overseeing Largest Jump in Emissions Since 2010
President Donald Trump struck out at his predecessor former President Barack Obama during a campaign rally in Toledo, Ohio on Wednesday over an unlikely subject: his carbon footprint.
Speaking to a packed crowd, Trump accused Obama of "violating the carbon footprint" by flying to Hawaii and playing golf.
"I drive to play a round of golf at a course I own, it doesn't even cost them anything. He flies to Hawaii, nobody cares. If I drive 20 minutes, it's like 'Donald Trump is playing golf today'," the president said, appearing to mimic the media.
"He violates the carbon footprint," Trump asserted.
The president's decision to take Obama to task over his travels comes as Trump himself continues to face scrutiny over his own leadership on reducing carbon emissions.
Last year, a study from the firm Rhodium Group estimated carbon emissions to have grown in 2018 by a sharp increase of 3.4 percent. The rise in emissions represented the biggest incline since 2010, when the country was coming out of the recession, The Guardian noted. It also represented the second largest gain in more than 20 years, the newspaper said.
For many, the study's findings came as no surprise, with the U.S. seeing efforts to reduce its carbon footprint winding down significantly under Trump, with municipalities and states left to try to pick up the slack.
Despite global protests calling on countries to do more to address climate breakdown, Trump has repeatedly argued—contrary to the overwhelming scientific consensus—that the threat of the issue has been exaggerated.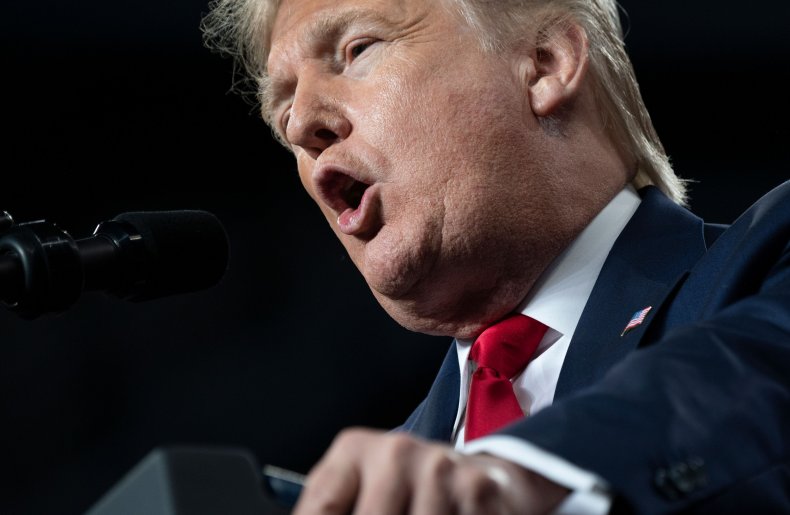 Under his leadership, the U.S. issued a new rule dubbed the "Affordable Clean Energy rule." Issued by the Environmental Protection Agency, the rule sought to cut carbon emissions from power plants by less than half of what climate change experts have warned would be needed to avoid the serious impacts from global warming.
Meanwhile, Trump himself has also been openly hostile towards environmentalists, repeatedly taking aim at teenage climate change activist Greta Thunberg, whose school strike for the climate has become an international movement.
Recently, Trump accused Thunberg of having an "anger management problem," before suggesting she "go to a good old fashioned movie with a friend" in a tweet.
"Chill Greta, Chill!" the president said.
Thunberg responded by promptly changing her Twitter biography to read: "A teenager working on her anger management problem. Currently chilling and watching a good old fashioned movie with a friend."