Donald Trump And Barack Obama Are On The Same Team, Fox Business Host Says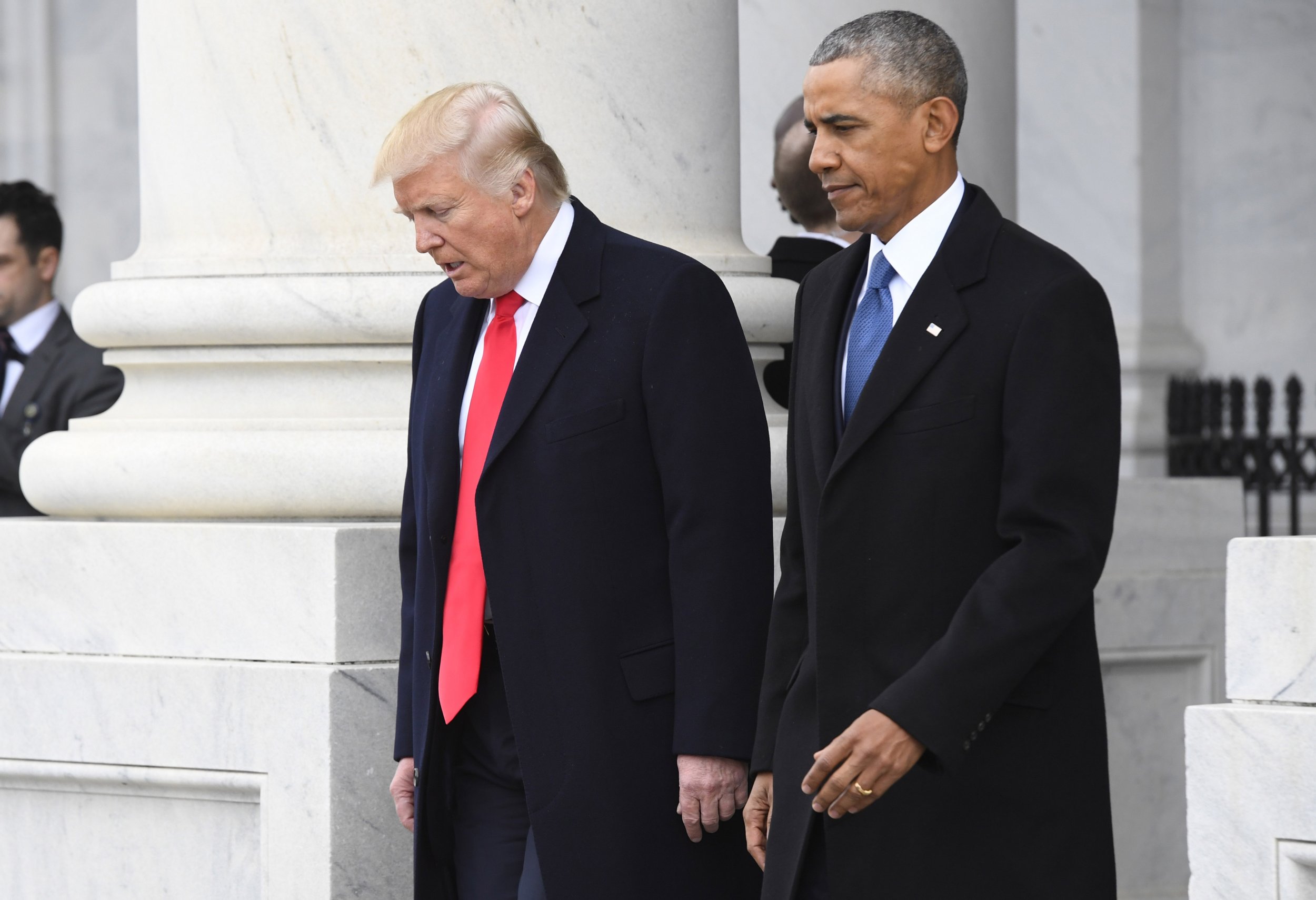 President Donald Trump and his predecessor, Barack Obama, are "on the same side" according to a Fox Businesshost.
Speaking in a Wednesday evening discussion on the economy with Trevor Noah on The Daily Show, Fox Business's Liz Claman suggested the former and incumbent presidents had found common ground.
"Trump and Obama are on the same team" on the economy, Claman told Noah.
"The president does not raise interest rates. Something called the Federal Reserve, they're the people who come together and decide what short-term interest rates should be and should they go up…. The Dow Jones industrial [average] has enjoyed 90 record closes…but you also have to give credit to stabilization of President Obama, and so therefore, the big theme here is, as much as they would hate to believe this, Trump and Obama are on the same team," she said.
"Things are better in America right now. We did start to see a pickup in growth, we see a little bit more confidence, the stock market has done well," she added. "That is a very good thing, but you should all expect that it will fall at a certain point…. It feels horrible at the time. You need a Xanax drip, but calm down, it happens."
Her comments come as Trump's approval rating enjoyed a boost, reaching a 40 percent high in a Quinnipiac poll released Wednesday.
In particular, voters appeared impressed with the economy, with 70 percent of respondents viewing the economy as good or excellent. They largely attributed their view of the economy to Trump rather than Obama.
Indeed, 48 percent of people surveyed believed that Trump was responsible for the current state of the economy, with just 41 percent saying they thought Obama was responsible. This is a change from last month, when 49 percent of those polled believed the state of the economy could be attributed to Obama, CNN reported.