When Obama Sent Migrant Children To Ex-Japanese Internment Camp, It Was Called Fort Sill: Critics Slam 'Hypocrisy' of Outrage Over Trump Detention Plan
The Trump administration sparked outrage on Wednesday after it came to light the federal government is planning to detain migrant children at an Army base once used as an internment camp for Japanese Americans in World War II.
The U.S. Department of Health and Human Services, which will operate the facility, said Oklahoma's Fort Sill base will be used as a "temporary emergency influx shelter" to detain as many as 1,400 migrant children, as immigration officials struggle to respond to a surge in the number of asylum seekers arriving at the border.
Shortly after the news came to light, Senator and 2020 Democratic contender Bernie Sanders slammed President Donald Trump on Twitter, writing: "The internment of Japanese Americans is a stain on our history. It is abhorrent that 75 years later, this administration now wants to hold migrant children in one of those same camps."
"We will look back on Trump's racist child prisons as an abomination," Sanders said.
While Sanders' rebuke was joined by a wave of condemnation from prominent politicians and activists across the country, some Trump defenders pointed out that this was not the first time migrant children would be detained at the Army base in question.
In fact, just five years ago Oklahoma's Fort Sill was used as a detention facility for migrant children under President Barack Obama.
During Obama's presidency, unaccompanied migrant children were housed at the Army base for around four months, according to The Washington Post.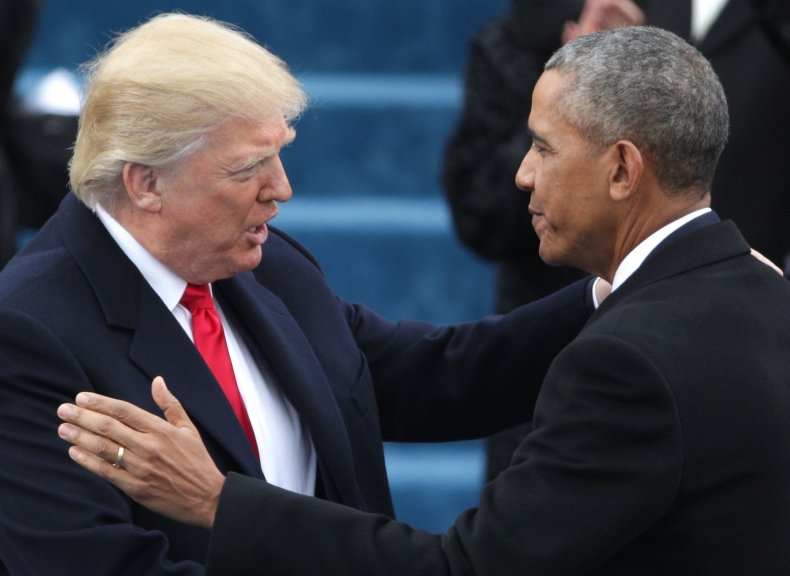 At the time, Obama was criticized for his "failed immigration policies" amid a surge of unaccompanied minors arriving at the border, with Republican Oklahoma Governor Mary Fallin saying it was "alarming to have 1,200 children in a military Installation."
At the time, headlines made little mention of the fact that Fort Sill had once been used to detain Japanese Americans during World War II, as well as Japanese immigrants and before that, Apache leader Geronimo.
The apparent differences in how many outlets and critics have portrayed the Trump administration's plans to detain children at Fort Sill compared to how the same decision under the Obama administration was presented has sparked accusations of "hypocrisy."
"This is just Fort Sill, which also happens to be the same Army base where kids were housed during Obama's admin," journalist Julio Rosas wrote on Twitter, responding to a headline describing the facility as a "former Japanese internment camp."
"President Barack Obama did the exact same thing. Facing a similar surge in unaccompanied minors on the southern border in 2014, Obama sent 1,200 to Fort Sill," the Official Trump War Room said, quoting an article from conservative political news website The Washington Free Beacon.
Responding directly to Sanders' own criticism of the Trump administration's plans to send children to the same Army base, one Twitter user wrote: "Bernie, you liar. 2014. Obama. Fort Sill. Your hypocrisy is stunning."
Those condemning the Trump administration's plan, however, have said that the decision to send migrant children to a place where a dark part of American history unfolded, is part of the wider "atrocity" of the government's crackdown on immigration.
"If you have ever said 'If I was living back when [insert human-made atrocity] happened, I would have [insert a courageous, strategic action],' know that then is NOW," The King Center, which was created in honor of Martin Luther King Jr., said in a Twitter statement in response to the revelation.
"The soul of America is sick, not great," The King Center said.