Trump's Obsession With Obama and Clinton Even Extends to His Campaign Website's Error Messages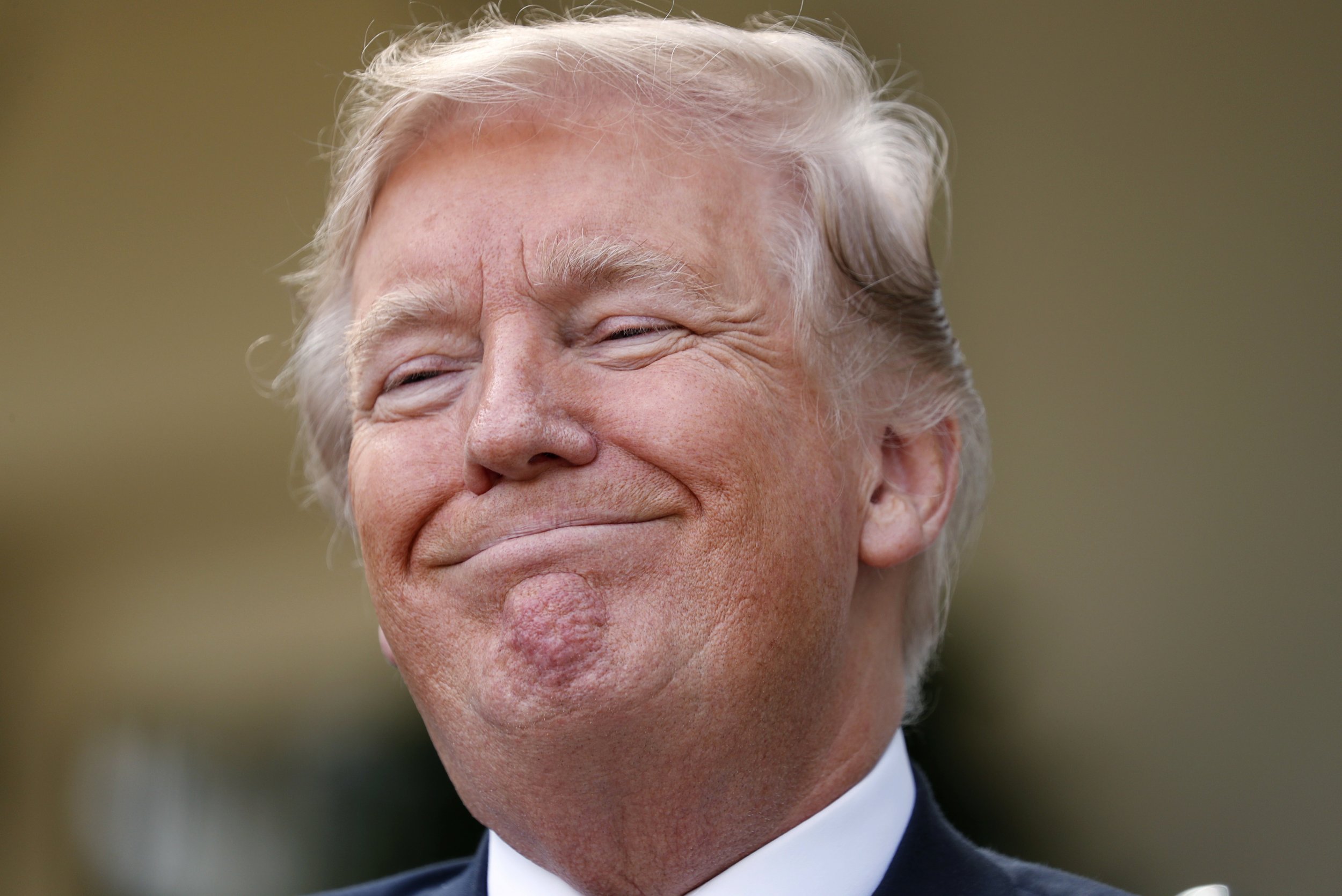 UPDATED I President Donald Trump's fixation on former President Barack Obama and his 2016 presidential challenger Hillary Clinton is so deeply rooted that it's embedded in his digital DNA: Their names are written into the HTML code on his campaign website's "error" messages.
The error messages poke fun at Trump's Democratic rivals and appear in the coding for the survey "Inaugural Year Approval Poll" on DonaldJTrump.com.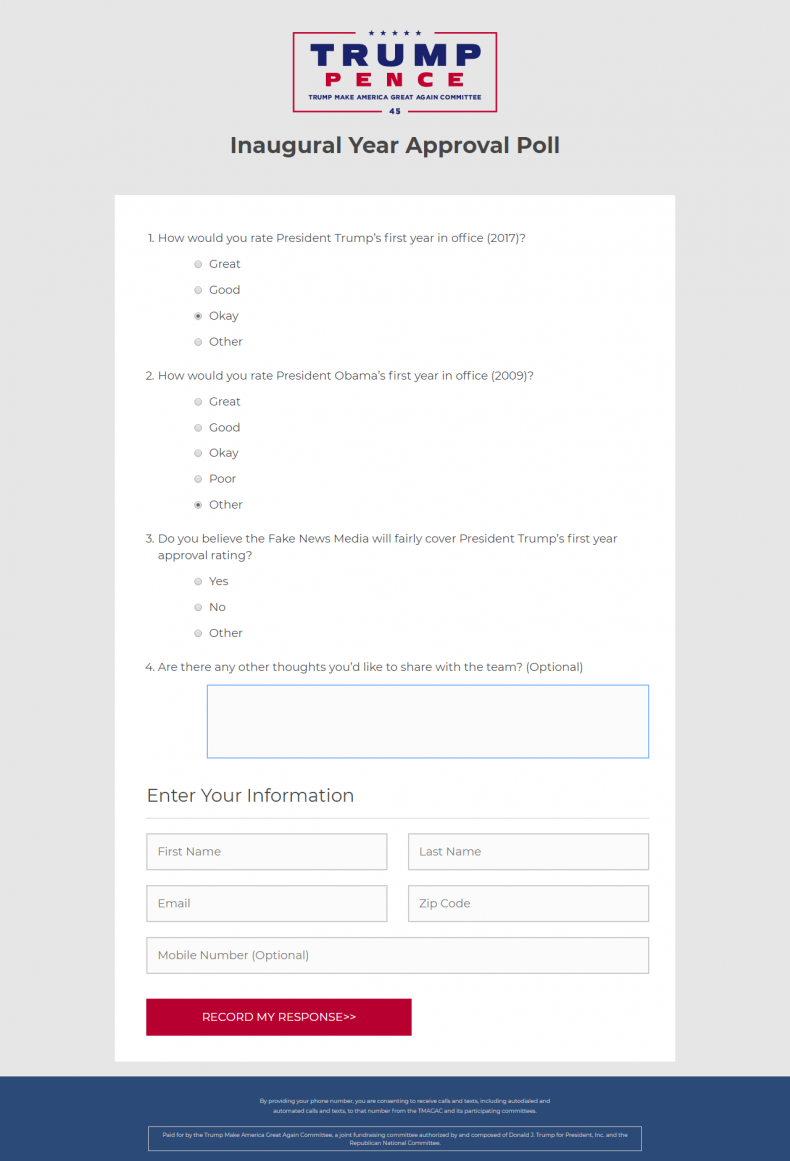 One error message prompts the question, "What do Hillary Clinton and this link have in common?" They're both "dead broke," the webpage quipped.
Another error message reads, "Oops! Something went wrong. Unlike Obama, we are working to fix the problem... and not on the golf course."
Related: Trump told Obama to golf with Republicans but he hasn't golfed with a single Democratic lawmaker
Twitter user @nycsouthpaw may have been the first to tweet about the coding errors. "Team Trump's obsession with his predecessor and [general election] opponent has soaked in all the way to the error page html," the user tweeted.
Some other users suggested the coding wasn't properly written.
"It will never actually serve that message, there's an error in the JavaScript," Paul Glenn wrote.
GOP national press secretary Cassie Smedile told Newsweek that messages like this have been used on party pages since at least 2014. Another recent 404 error message tells users, "Don't worry, we're making it great again."
The page appears to have been authorized by Donald J. Trump for President Inc. and the Republican National Committee. The page's footer includes the message: "Paid for by the Trump Make America Great Again Committee, a joint fundraising committee authorized by and composed of Donald J. Trump for President, Inc. and the Republican National Committee."
The poll itself is only four questions long. The first question asks "how would you rate President Trump's first year in office (2017)?" and offers four options: Great; good; okay; and other. Question two asks respondents to rate Obama's first year in office, offering five options—the same four from the Trump question, plus "poor."
Question three is a yes or no, asking respondents, "Do you believe the fake News Media will fairly cover President Trump's first year approval rating?"
The final question is a space to write in any additional thoughts the respondent wants the team to know.
The golf-themed error message appears to be ironically out of date. Trump is expected to finish his inaugural year at Mar-a-Lago, the luxury resort he owns in Palm Beach, Florida, that includes a chip and putt golf course.
Trump also has visited the nearby Trump International Golf Club on at least five of the last six days; he's missed only Christmas day since Saturday, according to TrumpGolfCount.com, which tracks his golf outings.
The website has tallied 84 trips to golf clubs this year, though it's unclear if he actually played golf each time. The taxpayer-funded trips cost at least $42,493,519, the site estimated.
Trump often chided his processor's golf habit.
"If I win I may never see my property, I may never see these places again," he said at a campaign rally in August 2016. "I'm going to be working for you. I'm not going to have time to go golfing, believe me. Believe me. Believe me, folks."
This article has been updated with a comment from the RNC.
Trump's Obsession With Obama and Clinton Even Extends to His Campaign Website's Error Messages | U.S.