As Trump's Approval Rating Sinks, Obama and Biden Are Becoming More Popular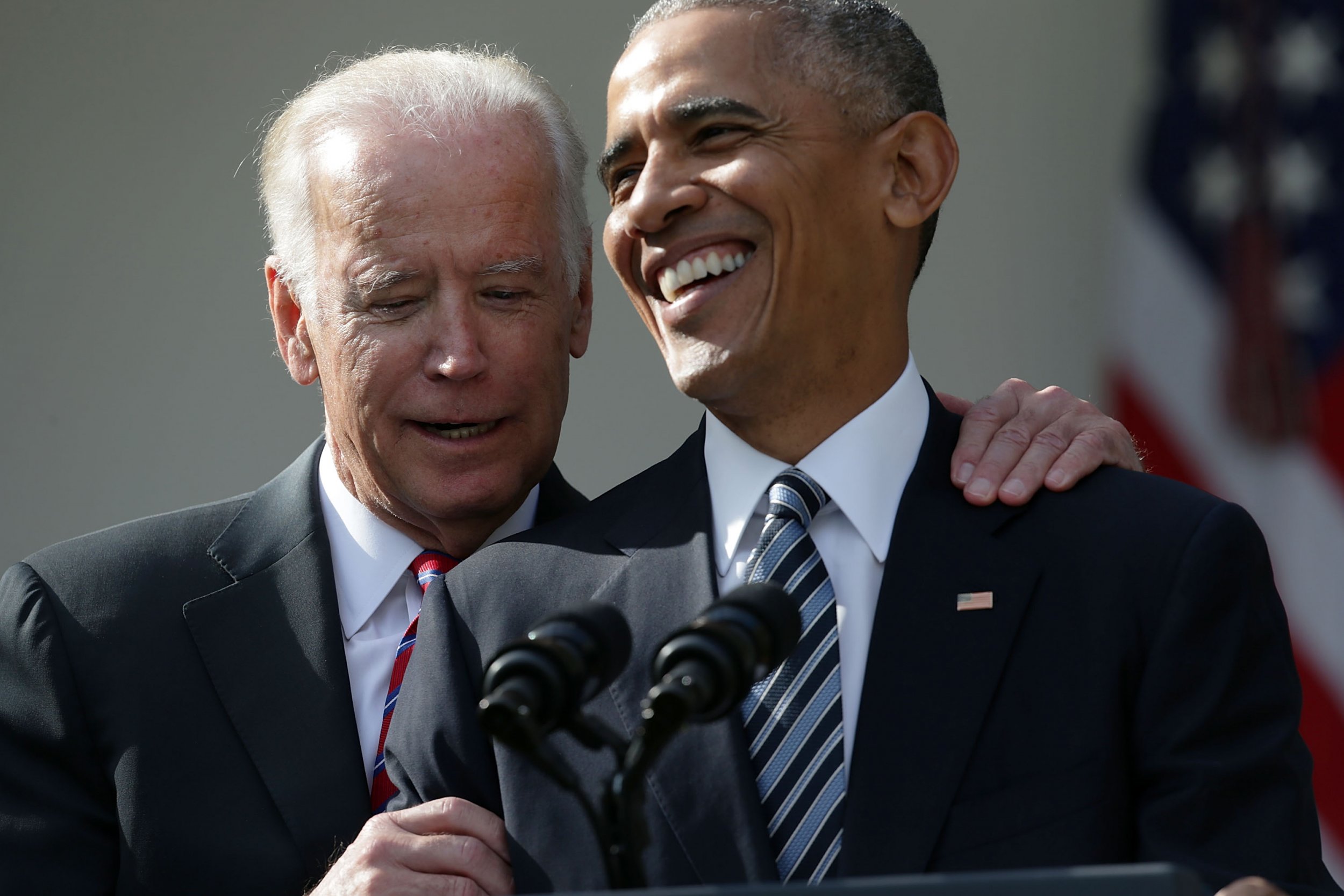 As Donald Trump's approval rating continues to plummet, Barack Obama and Joe Biden are only growing more popular.
Related: Support for Donald Trump's impeachment is higher than his re-election chances
With the first year of Trump's presidency coming to an end and his approval rating sitting south of 40 percent, Trump is the most unpopular president at this point in the history of the presidency. Conversely, since leaving the White House, Obama's favorability rating has jumped four points, with 63 percent of Americans viewing the 44th president favorably, according to a Gallup news poll from June. Obama's favorability was at 59 percent at the end of his presidency, according to a Gallup poll taken between January 16 and 19, the days before Obama left office.
Also high on the list of things likely to infuriate Trump, a Fox News poll from November found Obama with a higher favorability rating than Trump in Alabama, one of the most conservative states in America. Obama recorded a 52 percent favorability rating in the ruby red state, while Trump's sat at 49 percent.
Biden, too, has enjoyed a bump in popularity since his time in the White House. A new CNN poll out December 22, conducted by SSRS, found Biden's favorability rating at 57 percent, 20 points higher than Trump's 37 percent. The poll put Biden's unfavorability at just 27 percent. The last iteration of the SSRS poll, released in late 2015 while Biden was still in office, found his favorability at 51 percent, while his unfavorability sat at 37 percent, 10 points higher than his current standing.
Since leaving office, Obama has largely stayed out of the political fray, most notably becoming a meme after photographs from his vacation to Hawaii were posted on the internet.
But there have been a few exceptions. When Republicans released their bill to repeal his signature health care law, Obama put out a lengthy statement defending his 2010 legislation, dubbed Obamacare, and said the Republicans' proposal would harm the American people. Obama also returned to the campaign trail in October to stump for Ralph Northam, then the Democratic candidate for governor of Virginia.
Unlike Obama, Biden has been very much in the news as rumors swirl that he may run for the Democratic nomination for president to face Donald Trump. In November, Politico reported that Biden is leaning toward seeking the nomination and has privately told people he believes he is the only Democrat who can keep Trump from winning a second term. Biden also released a new book, Promise Me, Dad: A Year of Hope, Hardship, and Purpose, and has gone on a national speaking tour, where he has discussed his book, his life and his ideas for the future of America. He has played coy when asked, but Biden's steps since leaving the White House certainly suggest a man seriously considering a bid for office.
If elected, Biden would enter office in 2021 at age 78, which would immediately make him the oldest person to hold the office of the presidency.