Trump Lower than Obama, Xi and Putin in Poll Revealing World's Most Admired Men
President Donald Trump may be entitled to a pang of professional jealousy after he was ranked behind his Russian and Chinese counterparts—as well as his predecessor—in a poll of the world's most admired men.
The annual YouGov poll asked 45,000 people in 42 countries and territories to rank the men and women they rated the most.
At the top of the men's list was former President Barack Obama who ousted billionaire philanthropist Bill Gates from first place. Obama's wife, the former first lady Michelle, maintained her top spot from last year on the women's list.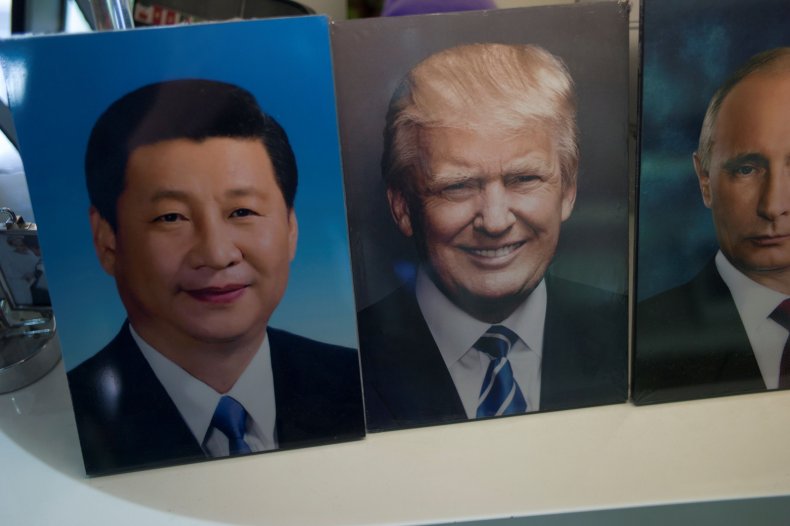 The current U.S. president only managed to make 15th place, one place down from last year.
YouGov said the online poll started between January and March when they asked people in countries that constitute more than seven-tenths of the world's population, the question "thinking about people alive in the world today, which [man or woman] do you most admire?"
A list of 20 men and 20 women was compiled for a second round of questions ending in September in which people were asked to make a selection of who they most admired.
Trump performed best in the U.S. where he was second, and in South Africa and Vietnam where he was third. But he was only ahead of Obama in one country, Russia, where he was 11th to Obama's 15th.
Three places in front of Trump was Russian President Vladimir Putin in 12th, while Chinese leader Xi Jinping with whom Trump has wrangled with over everything from trade to the coronavirus, got a podium finish in third place—a position he held between 2015 and 2017.
The other politician ahead of Trump was Indian prime minister Narendra Modi whom the U.S. president visited earlier in the year and who was in fourth place. The Dalai Lama—considered as much a political figure as well as a spiritual one— came in eighth.
Soccer players were also ahead of Trump with the Portuguese Cristiano Ronaldo's feet of flames carrying him to sixth place, up from seventh last year, while the Argentina and Barcelona superstar Lionel Messi was named 11th.
The biggest riser in the list was Tesla and SpaceX CEO Elon Musk, who climbed four places from 13th to ninth, while in the women's list, the human rights campaigner, Malala Yousafzai, was the biggest faller, dropping eight places from 6th to 14th.
Entertainers dominated the women's list with Angelina Jolie coming in second place, Oprah Winfrey fourth and Jennifer Lopez finishing fifth.