Barack Obama: Don't Panic, Donald Trump Won't Be President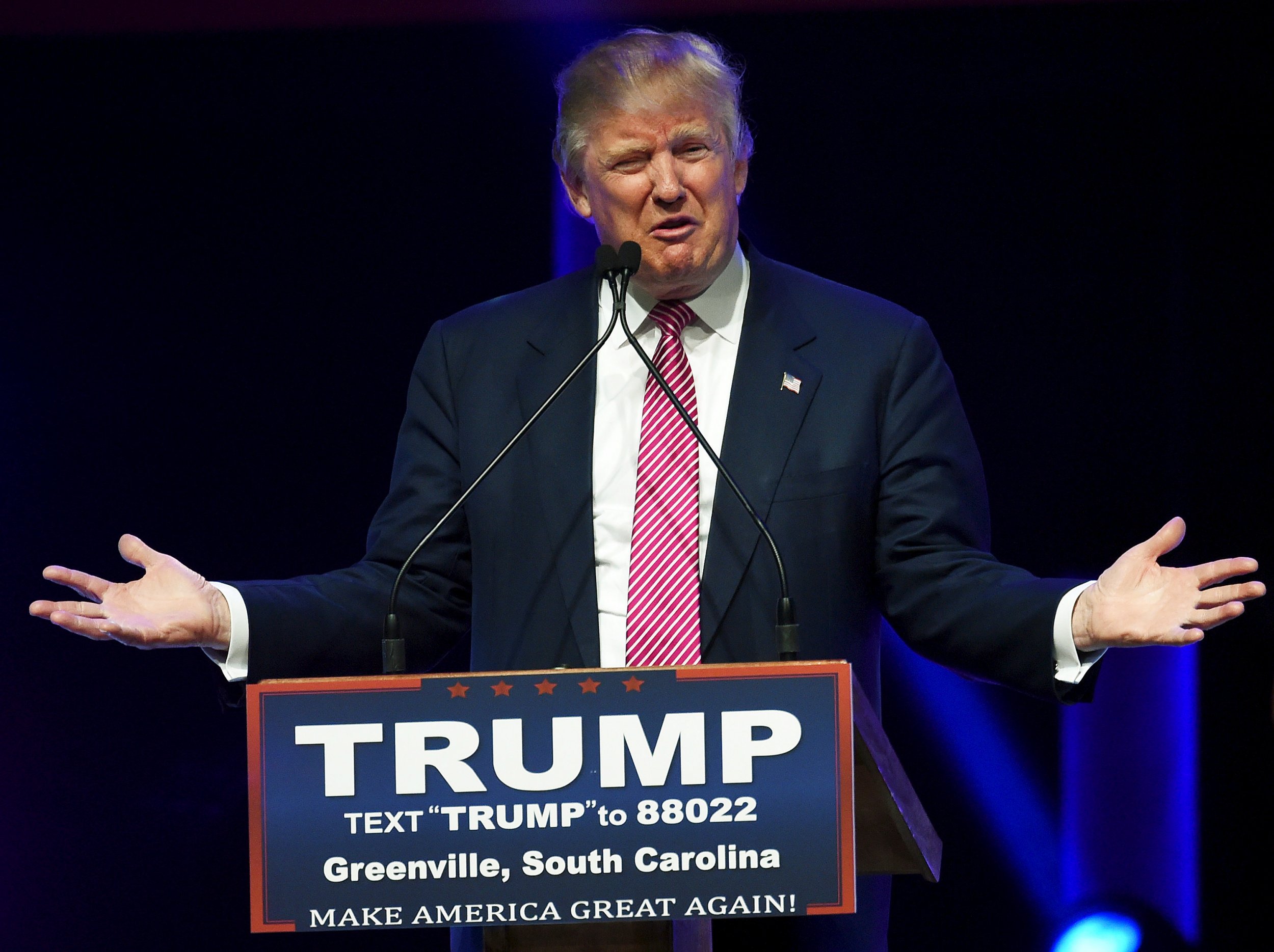 U.S. President Barack Obama has weighed in on the 2016 presidential election, telling reporters at an economic summit in California that Donald Trump won't be president.
It's a "serious job," the incumbent said. "I have a lot of faith in the American people [not to vote for him.]" Trump, a billionaire businessman, is currently leading the race to be the Republican presidential nominee.
Speaking at the Association of Southeast Asian Nations (ASEAN) conference, Obama made reference to Trump's role in hosting the U.S. reality television show The Apprentice. The role of president, Obama said, is not like "hosting a talk show or a reality show, it's not promotion, it's not marketing, it's hard. It's not a matter of pandering and doing whatever will get you in the news on a given day." In response, Trump said it was a compliment to be criticized by a president who had done "a lousy job," ABC News reported.
Trump has already won the New Hampshire state primary and is ahead in the polls in South Carolina, which votes for the Republican nominee Saturday. He has said he would deport 11 million undocumented migrants, build a border wall between the U.S. and Mexico and ban Muslims from entering the U.S if elected president. During the 2012 presidential election, Trump repeatedly asked Obama for proof that he was born in the country, which Hawaiian-born Obama eventually gave.
Trump's main rival is Senator Ted Cruz of Texas who won the Iowa caucus on February 1. Trump came second, closely followed by Senator Marco Rubio of Florida, another popular contender for the nomination. Obama did not say whether he thought Trump would become the Republican nominee. He did, however, say that "foreign observers are troubled" by comments, including climate change denial, from the other contenders.
Meanwhile, the Democratic race will head to Nevada for its next battleground. A caucus will be held there on Saturday for voters to choose between Hillary Clinton and Bernie Sanders.