Donald Trump: Obama is 'Worst President' in U.S. History, Maybe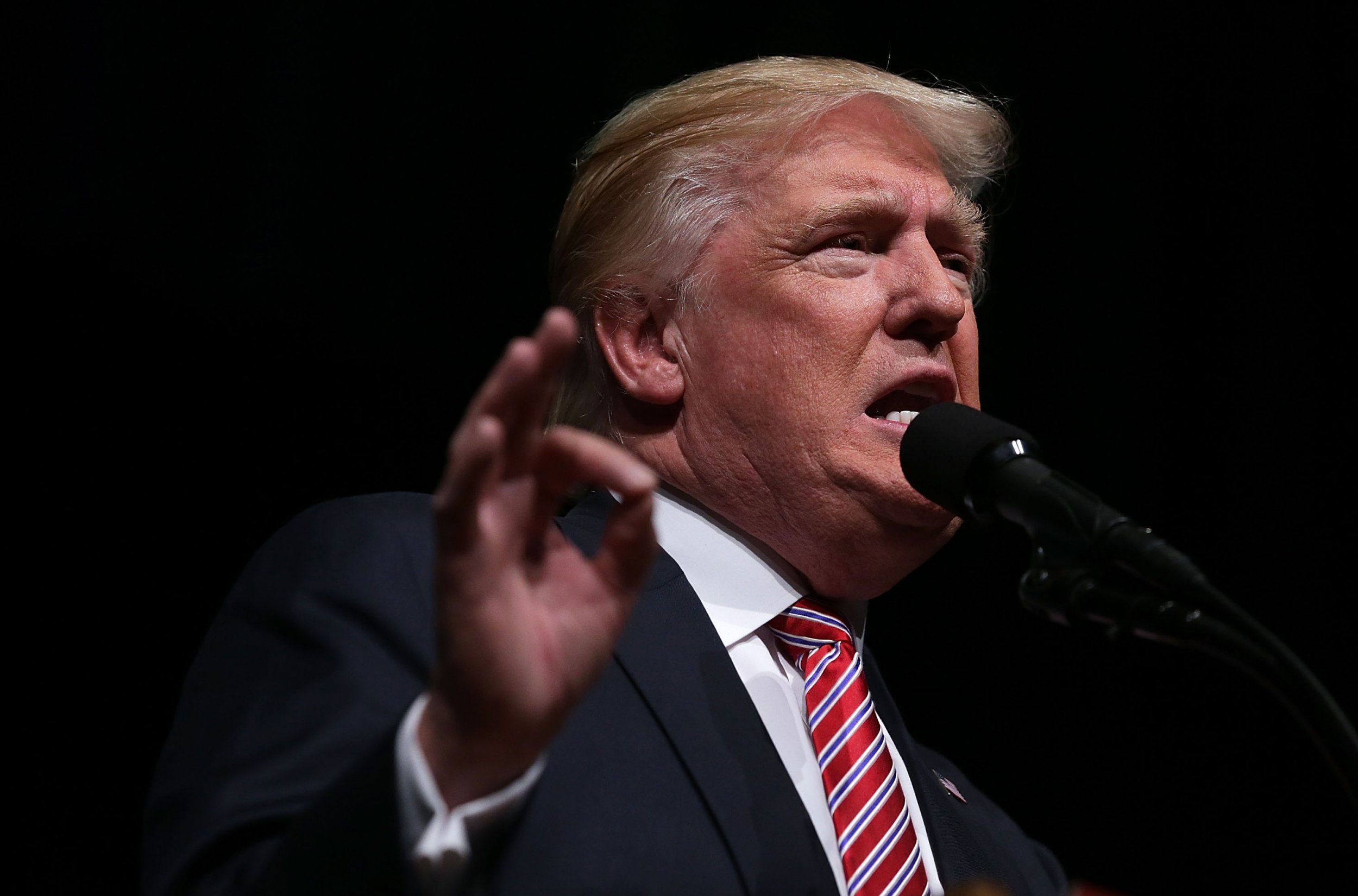 Donald Trump has responded to scathing criticism from U.S. President Barack Obama, branding the latter the "worst president" in the country's history.
The Republican presidential nominee said that Obama, who was elected in 2008 and returned to power in 2012, had been a "disaster" and cited Russia's takeover of Crimea as an example of Obama's "weak" and "ineffective" foreign policy. "I think he's the worst president, maybe, in the history of our country," said Trump in a Tuesday interview with Fox News, adding that his Democratic rival Hillary Clinton had the "potential to be even worse."
Earlier on Tuesday, Obama had slammed Trump for his comments regarding Khizr and Ghazala Khan, the parents of U.S. soldier Humayun Khan, who was killed while serving in Iraq in 2004. "The Republican nominee is unfit to serve as president and he keeps on proving it," said Obama, according to the BBC. The sitting president, who is approaching the end of his second and final term, added that the fact Trump would "attack a Gold Star family" means that he is "woefully unprepared to do this job." Gold Star families are those whose relatives were killed in the Iraq war.
Trump has come under fire from within and without his party for his comments regarding the Khans. The businessman-turned-presidential-candidate said in an interview with ABC's This Week that Ghazala Khan may have not been allowed to speak when Khizr Khan gave a speech at the Democratic National Convention. "If you look at his wife, she was standing there," said Trump. "She had nothing to say…Maybe she wasn't allowed to have anything to say. You tell me." Ghazala Khan later explained that she had not spoken because she found it too painful to speak about her son's death.
In a further intervention on the issue, French President François Hollande said that Trump's "excesses" during the campaign—including his comments about the Khans—"make you want to retch." Hollande added that there would be consequences for the rest of the world if Trump is victorious in November's election, saying that it "could lead to a very strong turn to the right in the world," according to The Guardian.