Syrian President Bashar al-Assad Hopes Donald Trump Will Be an Ally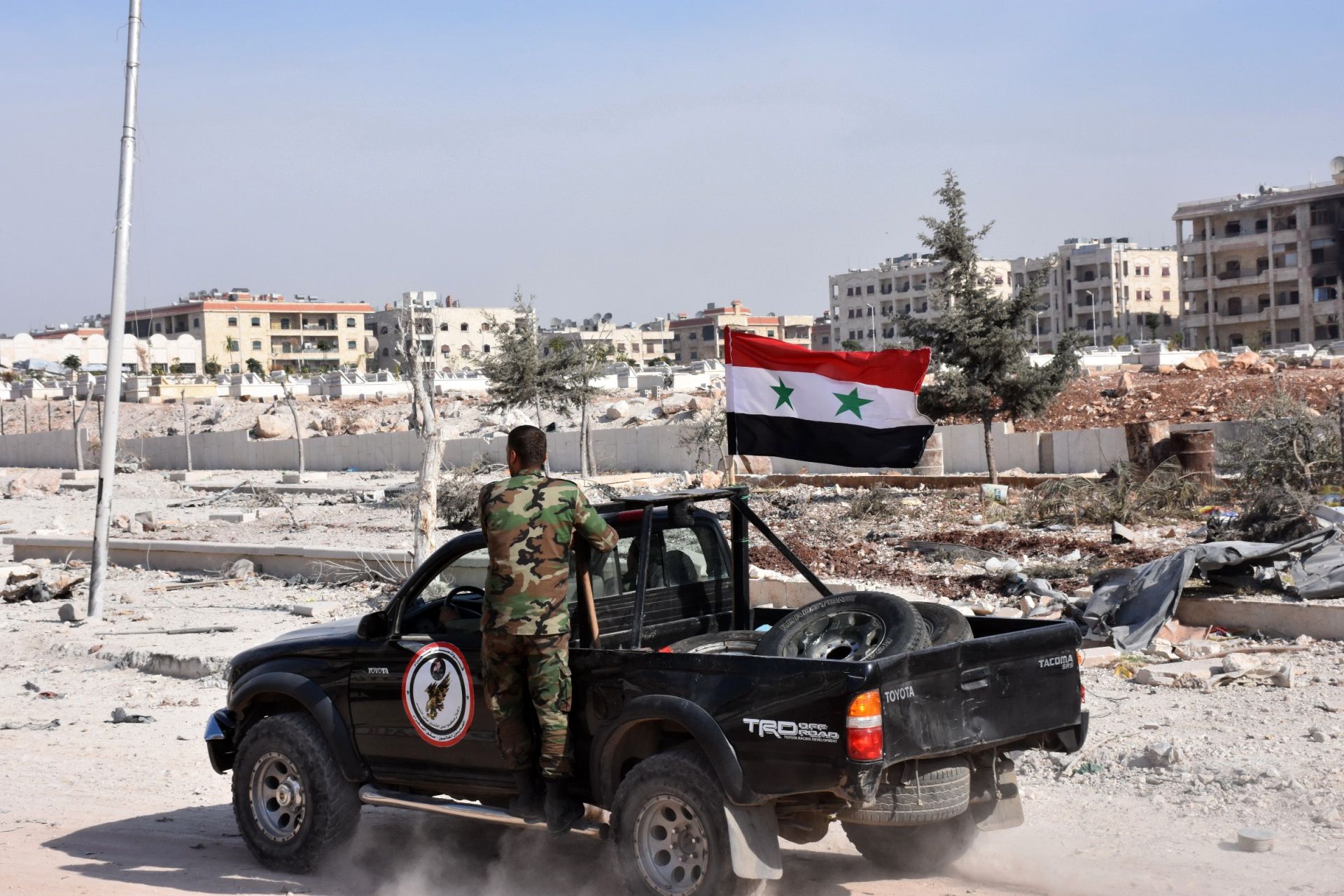 Syrian President Bashar al-Assad has become the latest in a long line of controversial leaders to offer his support—albeit cautiously—to President-elect Donald Trump.
Speaking to Portugal's state television channel RTP, Assad said that Trump would be a "natural ally" if he keeps his campaign pledge to focus the U.S.'s involvement in Syria on just fighting the Islamic State militant group (ISIS).
At the moment, the U.S. opposes both the Assad regime and ISIS in Syria. (Monitoring groups have accused Assad—as well as ISIS—of committing war crimes.) During the presidential race, however, Trump said it was "madness" to oppose the two groups, saying that fighting Syrian troops (who are opposed to ISIS) could lead to fighting the country's great ally, Russia, the BBC reported.
Assad told RTP that Trump's words were "promising" but he was "dubious" whether Congress would allow him to follow through, the AFP reported. "We cannot tell anything about what he's going to do, but if he is going to fight the terrorists, of course we are going to be [an] ally, [a] natural ally in that regard with the Russians, with the Iranians, with many other countries," Assad said.
In an interview with The Wall Street Journal Friday, Trump appeared to be committed to his promise. He told the newspaper that he wanted to end U.S. support of the moderate rebels fighting Assad because "we have no idea who these people are."
The president-elect's policy is bound to please Russia, which backs Assad against both the moderate rebels and ISIS. Russian President Vladimir Putin has already called Trump to congratulate him on his victory and discuss the prospect of strengthening U.S.-Russia relations.
Trump's words, however, angered Republican Senator John McCain, who ran for the U.S. presidency in 2008. McCain, a Vietnam War veteran, said that Trump's conciliatory attitude to Russia could result in the "butchery of the Syrian people."
Assad's interview came amid renewed fighting in Aleppo after a three-week cessation in hostilities from the attacking Syrian and Russian forces. The pause—which was to allow residents and rebels to leave the warzone—ended Tuesday as government aircraft began bombing the city again.
Elizabeth Trudeau, a spokeswoman for the U.S. State Department, criticized the airstrikes and Moscow's continued involvement in the country. "Russia again has backed the Assad regime in their ruthless war against the Syrian people," she said.