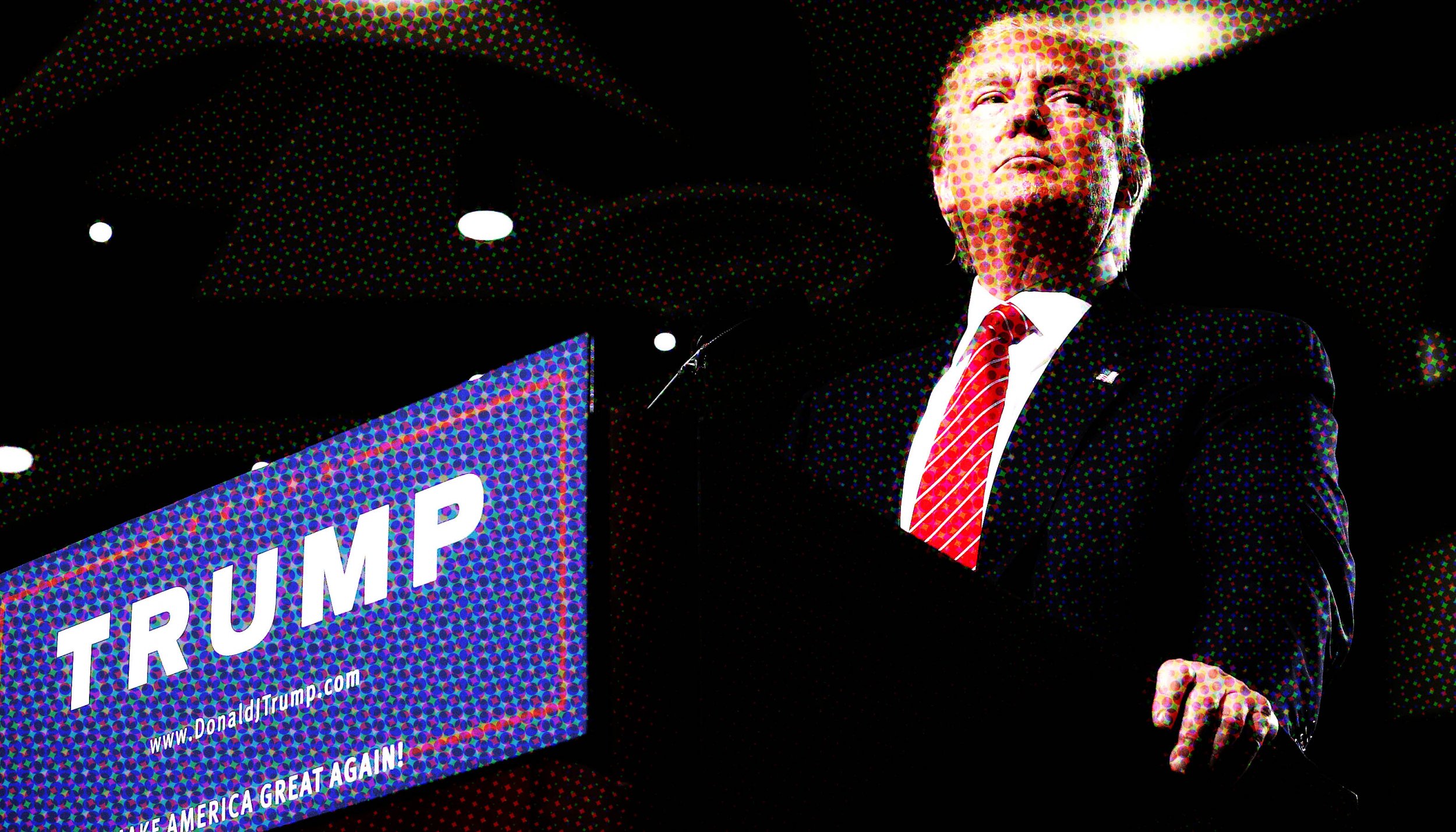 Hovering above the Iowa State Fair in a Sikorsky S-76B private helicopter over the weekend, Donald Trump, entrepreneur, provocateur and frontrunner for the Republican nomination for president of the United States, was asked a poignant question by the son of a supporter, 9-year-old William: "Mr. Trump, are you Batman?"
"I am Batman," replied Trump, his voice pitched downward an octave, perhaps in an attempt to mimic actor Christian Bale's gravelly-toned Caped Crusader.
The comparison with Bruce Wayne is more apt than Trump likely realizes.
Both Trump and Wayne made their fortunes in real estate: Wayne in antebellum Gotham City, Trump in Brooklyn and Queens in the 1960s and '70s. Wayne's name graces Wayne Tower, headquarters of Wayne Enterprises; Trump's name is splashed across a string of luxury hotels in Manhattan, Las Vegas and beyond, as well as on a winery and several golf courses. Wayne mostly sticks to Wayne Manor, his family's estate just outside Gotham's city limits; Trump owns several homes, including Mar-a-Lago, a Palm Beach estate that formerly belonged to Marjorie Merriweather Post.
Wayne never dates one woman for long: His past paramours include Selina Kyle (Catwoman), Talia al Ghul and Vicki Vale. Trump has had three wives: Ivana Trump (nee Zelníčková), Marla Maples and Melania Trump (nee Knauss).
Then there's the question of wealth. Trump says he is worth $8.7 billion; according to most everyone else, Trump is actually worth about $4 billion. Still a princely sum, but not quite the $11.6 billion Wayne is reportedly worth.
There is also something to be said about how closely Trump's entrance onto the political stage mirrors Wayne's debut as Batman. Trump shows genuine support among blue-collar voters while alienating the Republican establishment; Batman's nightly crusade on behalf of Gotham's downtrodden has earned him not a few enemies among the city's established elite. In other words, Donald Trump is the hero the GOP deserves, but not the one it needs (or wants) right now.
The only notable difference between Wayne and Trump is that Wayne dresses up like a bat and pummels criminals, while Trump merely advocates for their pummeling by the apparatus of the state.