Donald Trump Believed Vladimir Putin over U.S. Intelligence, Said North Korea Isn't a Threat Because Russian President Said So: McCabe Book
In his new book, The Threat: How the FBI Protects America in the Age of Terror and Trump, former Deputy FBI Director Andrew McCabe describes President Donald Trump as a commander in chief who believes Russian President Vladimir Putin over members of his own intelligence community.
Analysts, investigators and lawmakers are still trying to nail down the extent of Trump's alleged ties to Putin, while special counsel Robert Mueller continues his probe into questions of possible collusion between the 2016 Trump campaign and Russia.
Meanwhile, the U.S. intelligence community has concluded that Russia spent millions of dollars on influence campaigns in an attempt to exacerbate societal divisions and influence the U.S. political process. Yet Trump has questioned the intelligence community's findings and said in a press conference that he believes Putin's assertions that Russia was not behind any election interference.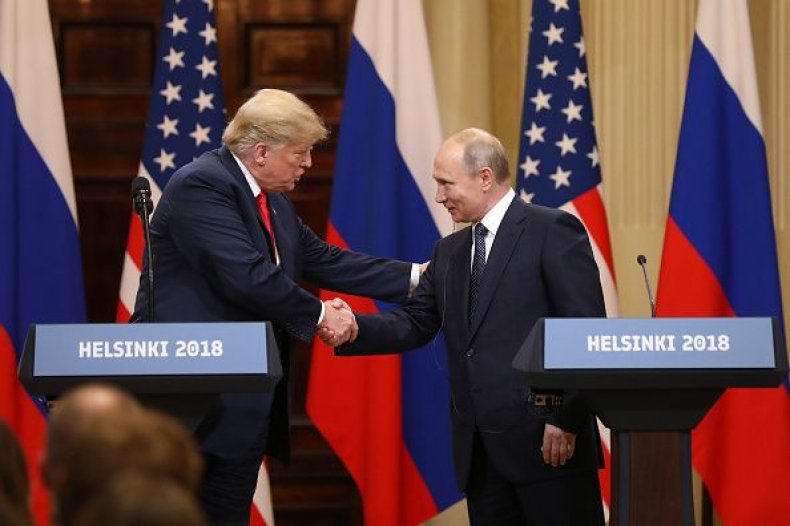 McCabe's book, which will be available to the public next week, provides further evidence that Trump often believes Putin above others. The book describes a 2017 Oval Office briefing during which Trump refused to believe intelligence reports that claimed North Korea had tested an intercontinental ballistic missile because Putin had told him that Pyongyang was incapable of carrying out such tests.
"He thought that North Korea did not have the capability to launch such missiles. He said he knew this because Vladimir Putin had told him so," McCabe wrote.
Since coming to office and pursuing a historic meeting with North Korean leader Kim Jong Un, Trump has claimed that North Korea no longer poses a threat to the United States and has said that he alone is responsible for brokering peace with the rogue nation. Members of the intelligence community, however, note that North Korea is still as dangerous as when Trump came to office because it has taken no concrete steps to dismantle its nuclear program.
After the Office of the Director of National Intelligence presented its Worldwide Threat Assessment to Congress in late January, Trump grew outraged because the report's conclusions were in direct opposition to his own assessments. For example, the report noted that North Korea still poses a threat to the U.S. and that Iran, which Trump views as a major threat, was continuing to comply with a nuclear deal that put important limits on its nuclear development program.
"The Intelligence people seem to be extremely passive and naive when it comes to the dangers of Iran. They are wrong! When I became President Iran was making trouble all over the Middle East, and beyond. Since ending the terrible Iran Nuclear Deal, they are MUCH different, but a source of potential danger and conflict," Trump tweeted Wednesday morning.
Trump with meet with Kim in Vietnam later this month to continue negotiations.