Trump Benedict College Live Stream: How to Watch President at Second Step Presidential Justice Forum
President Donald Trump is slated to speak at the 2019 Second Step Presidential Justice Forum, and those who can't make it to South Carolina's Benedict College can watch his remarks online.
Each year, the 20/20 Bipartisan Justice Center hosts the Second Step Presidential Justice Forum as a way to bring together people with political differences to discuss criminal justice. On Friday, Trump will deliver the keynote address, followed by appearances from several Democratic candidates, including Senators Cory Booker and Bernie Sanders, on Saturday, when they'll be able to present their plans for reforming the criminal justice system.
In 2018, Trump signed the First Step Act, which allows certain defendants, including those who are elderly or terminally ill, to receive sentencing relief and to be transferred to home confinement. The law also advised the Federal Bureau of Prisons to place inmates within 500 driving miles of their homes to make contact with their families easier.
After passage of the First Step Act, the 20/20 Bipartisan Justice Center called on the presidential candidates to answer the question "What's the 'Second Step'?"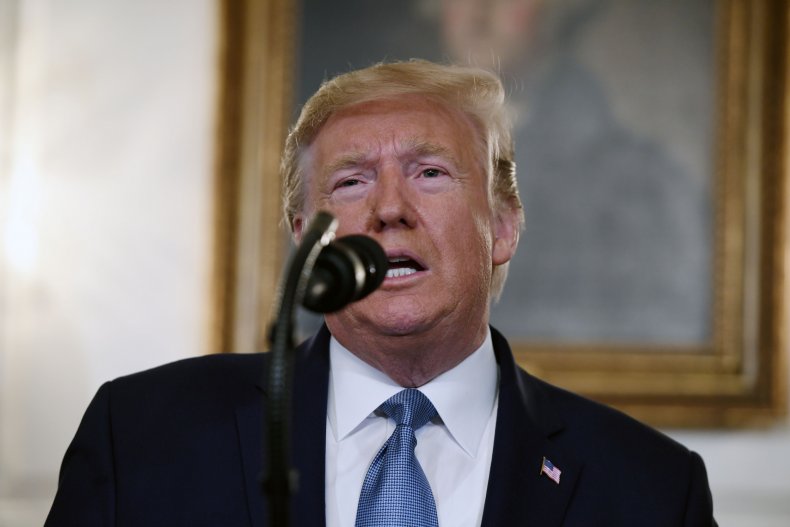 Trump was set to speak Friday afternoon, and the White House set up a live stream on its YouTube page. The feed was scheduled for 2:15 p.m. EDT, and YouTube users can set a reminder before it begins.
Students had mixed reactions to Trump coming to their campus. Some told South Carolina newspaper The State they felt his appearance at a historically black college was inappropriate given his past comments about people of color. Others acknowledged Trump's past comments but said it was a unique opportunity for students to see the president and possibly ask him questions.
South Carolina NAACP State Conference President Brenda Murphy called Trump's appearance an "unexpected, unpleasant" situation for students and the community, in a statement to WIS. The president, Murphy said, "consistently and unapologetically spews divisive rhetoric and actions."
Roslyn Clark Artis, president of Benedict College, said in a statement that the school was honored to be selected as the host site.
"We are excited for our students who will witness, firsthand, this historical bipartisan engagement. Most of all, the PJF Second Step Presidential Forum focused on criminal justice reform will serve as tangible evidence for our students of how diversity of thought and positive social action work together in the democracy of our country," Artis said.
Trump Benedict College Live Stream: How to Watch President at Second Step Presidential Justice Forum | U.S.