Trump Campaign Endorses Benjamin Netanyahu's Claim of Palestinian 'Ethnic Cleansing' of West Bank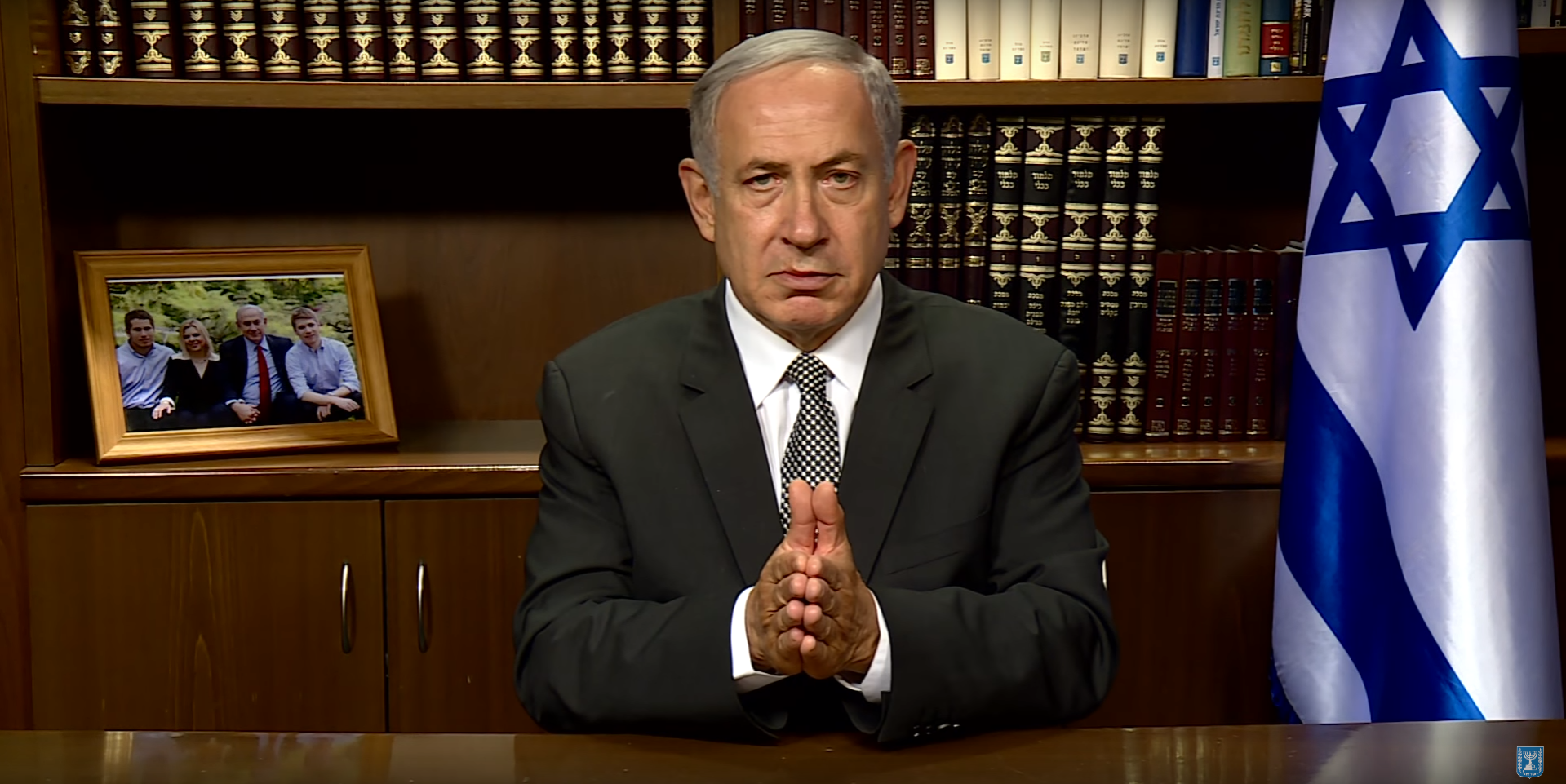 Donald Trump's adviser on Israel has supported the claim made by Israeli Prime Minister Benjamin Netanyahu that the Palestinian demand for a removal of settlements for any peace deal is tantamount to "ethnic cleansing."
David Friedman, a Jewish lawyer from New York and long-time friend of Trump, condemned the Obama administration for its criticism of Netanyahu's remarks in a video that his office released on Sunday.
"Prime Minister Netanyahu makes exactly the right point. The Palestinians want Israel to absorb countless 'refugees'—people who never lived in Israel and whose ancestors were never forced to leave Israel—while their so-called 'state' is required to be, as the Nazis said, 'Judenrein' (devoid of Jews). It is an entirely racist and anti-Semitic position," Friedman said, speaking to Israeli daily Haaretz on Sunday.
Friedman's assertion is contested. In the Arab-Israeli War of 1948, Israeli forces expelled thousands of Palestinians from their homes, according to historians and accounts from the period. He continued to back the comparison of removing Israel's some 400,000 settlers living in the West Bank to that of ethnic cleansing.
"The prime minister of Israel correctly observes that the Palestinian demand to remove all Jews from their ancestral homeland in Judea and Samaria is nothing short of an attempt at ethnic cleansing. The State Department should be ashamed of their misguided reaction to Mr. Netanyahu's remarks," he continued.
The U.S. State Department said that Netanyahu's comments were "inappropriate and unhelpful." Washington, which is continuing its attempts to find a resolution to the conflict, regularly criticizes its key Middle Eastern ally for its continued settlement activity in East Jerusalem and the West Bank.
Palestinian President Mahmoud Abbas also hit back at Netanyahu's remarks, late on Sunday accusing Israel of "ethnic cleansing." In his comments at the beginning of the Eid al-Adha Muslim holiday, he said that Israel continues to refuse to "advance a single step toward peace."
Much of the international community considers Israeli settlements to be illegal under international law, but Israel views the West Bank, which it refers to by the ancient biblical names Judea and Samaria, as the historical homeland of the Jews.
"The United States frequently refers to the 'two-state solution' as two states for two peoples. The Palestinian response—which the U.S. State Department refuses to challenge—is 'one state for two peoples (Israel) and a second state just for Palestinian Arabs.' It is no wonder that the State Department under Hillary Clinton and Barack Obama have lost credibility in the region," Friedman said.
Friedman has previously described himself as someone who "had a deep love and commitment to the state of Israel." The Israeli media has speculated that if Trump is successful in November's election, Friedman may be handed the role of U.S. Ambassador to the country, residing in the city of Herzliya.
Trump is supportive of Israel's right to exist and of its security. He has appeared in a campaign ad for Israeli Prime Minister Benjamin Netanyahu in the past, but is yet to pay an official visit to the country as part of his presidential campaign.
Trump backer and former New York mayor Rudy Giuliani said in July that, after speaking to Israeli officials, he knew that Netanyahu's government wanted the property magnate to defeat Democratic rival Hillary Clinton, a claim that the Israeli government subsequently rejected in a bid to appear impartial in the electoral process of another country.