Donald Trump Trailed Bernie Sanders by 12 Points in 2020 Election Possible Matchup Even Before Cohen Guilty Plea
Even before his onetime campaign manager was convicted and his former lawyer pleaded guilty, President Donald Trump trailed several potential Democratic candidates in the 2020 presidential election, a poll released Wednesday shows.
Trump lagged behind Vermont Senator Bernie Sanders, former Vice President Joe Biden and Massachusetts Senator Elizabeth Warren in a Politico/Morning Consult poll conducted August 16 to 18, several days before Paul Manafort was convicted on eight fraud charges and Michael Cohen pleaded guilty to eight criminal counts.
Among poll participants, 44 percent would vote for Sanders versus 32 percent for Trump, 43 percent would vote for Biden versus 31 percent for Trump, and 34 percent would vote for Warren compared to 30 percent for Trump.
Morning Consult's managing director Tyler Sinclair noted that Democratic voters were eager to support Sanders and Biden, but not so much the other Democrats who could run for president.
"Democrats are showing an enthusiasm gap in likely 2020 candidates, with Sanders and Biden outpacing other potential nominees," Sinclair said. "Our polling shows 74 [percent] and 73 percent of Democrats say they would vote for Sanders and Biden over Trump, respectively. This exceeds Warren [60 percent]."
It wasn't all bad news for the president. Trump came out ahead of New Jersey Senator Cory Booker (29 percent to 27 percent), New York Governor Andrew Cuomo (30 percent to 25 percent) California Senator Kamala Harris (29 percent to 26 percent) and anti-Trump lawyer Michael Avenatti (28 percent to 20 percent).
The rather dismal outlook for Trump against potential Democratic candidates raises the question of how he would stack up against them in any poll conducted after Tuesday, which could be considered among the worst days he's had as president.
Cohen pleaded guilty to one count of making an excessive campaign contribution at the request of a candidate or campaign, one count of an unlawful corporate campaign contribution from June 2016 to October 2016, one count of making false statements to influence lending and five counts of tax evasion.
Cohen, who worked for Trump for more than a decade, directly implicated Trump in the campaign finance law violations, claiming that he made payments to two women to silence their claims of an affair at the direction of Trump.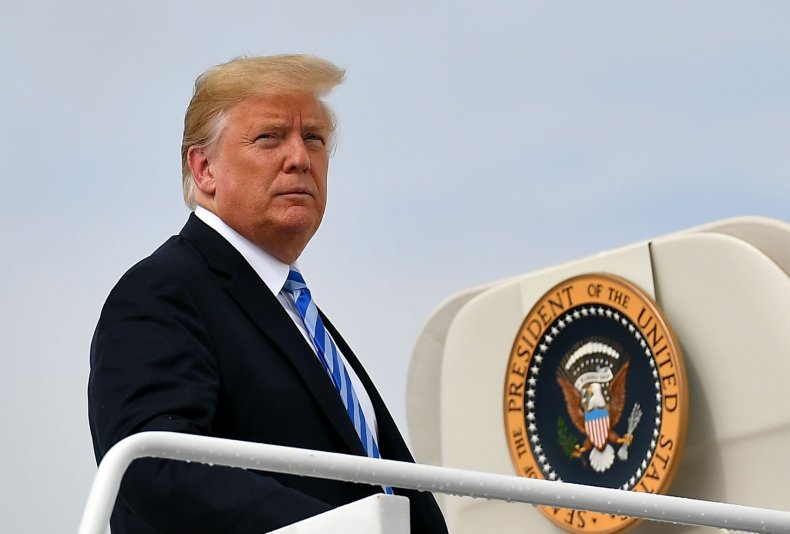 At about the same time Tuesday afternoon, Manafort was convicted of five counts of tax fraud, two counts of bank fraud and one count of failing to file reports of foreign bank and financial accounts.
Trump's approval rating in the poll was down only one point from the previous week, to 42 percent. The poll involved 1,974 registered voters and had a margin of error of plus or minus 2 percentage points.