Donald Trump Is Taking On Beto O'Rourke in Support of 'Lyin' Ted Cruz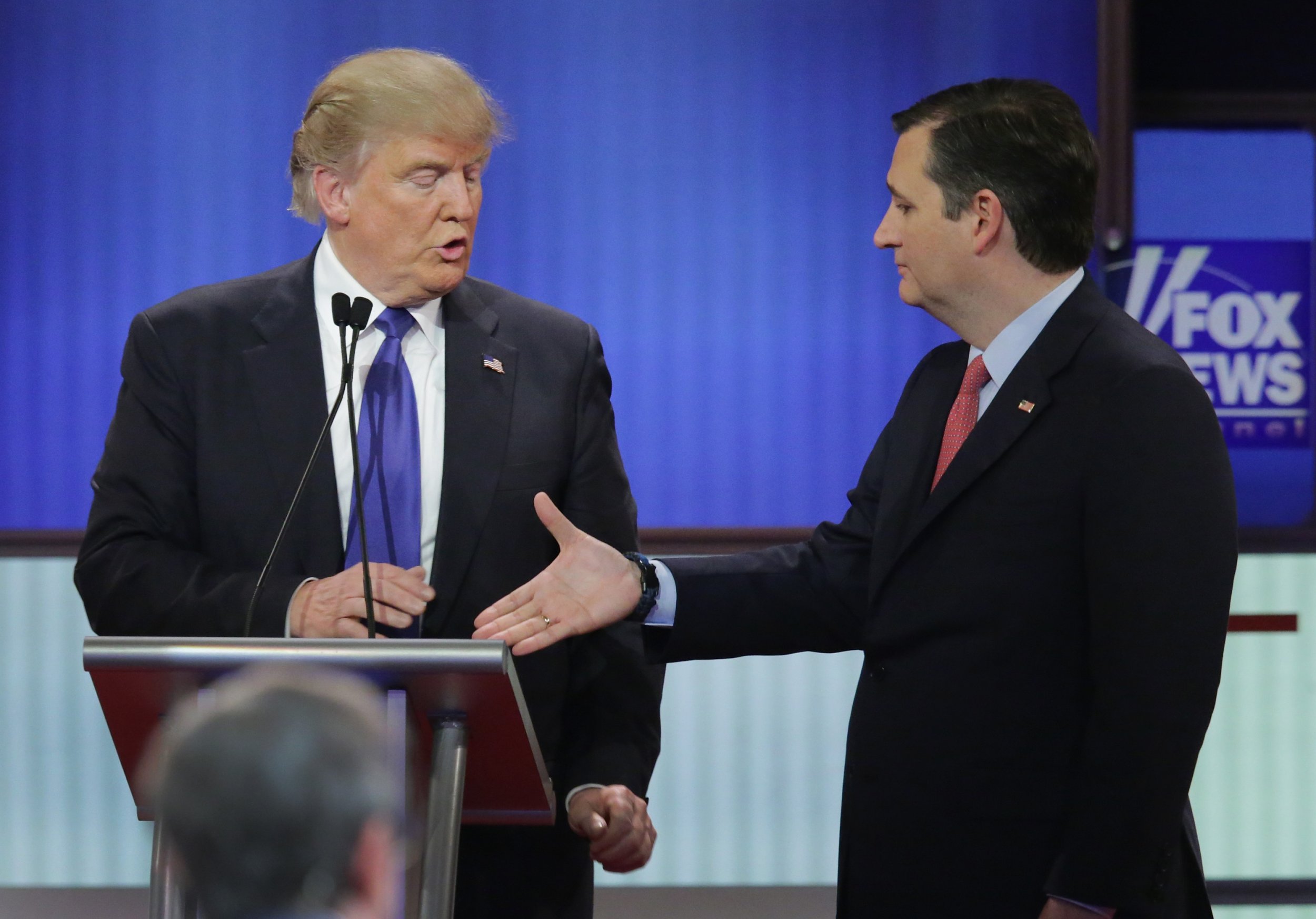 President Donald Trump, who has repeatedly called Texas Senator Ted Cruz "lyin," on Friday afternoon announced he will hold a "major rally" for the Republican, who has found himself in a close race with challenger and Democratic Congressman Beto O'Rourke.
Trump's change of heart was apparently huge.
"I will be doing a major rally for Senator Ted Cruz in October. I'm picking the biggest stadium in Texas we can find," Trump tweeted.
"As you know, Ted has my complete and total Endorsement," Trump added in his tweet, before bashing O'Rourke. "His opponent is a disaster for Texas - weak on Second Amendment, Crime, Borders, Military, and Vets!"
The biggest stadiums in Texas are AT&T stadium where the Dallas Cowboys play, Kyle Field at Texas A&M University and the Texas Motor Speedway, according to The Dallas Morning News. Kyle Field is the largest stadium in the state, with a capacity of 102,733, according to the university's website.
Trump's plan to physically show support for Cruz, who had welcomed help from the president weeks ago, is a dramatic reversal from the 2016 campaign when he frequently referred to the senator from Texas as "Lyin' Ted." During a Super Tuesday rally in March 2016, Trump accused Cruz of making false claims on the campaign trail.
"I call him 'Lyin' Ted,'" Trump said. "The only advantage I have is I have a big speaker out there. We don't have to lie."
Two days later when Cruz accused Trump of waffling on immigration issues during the Republican primary debate, Trump fired back: "You're the lying guy up here. You're the one, you're the one. I've given my answer, Lying Ted. I've given my answer."
Later that March, Trump called out Cruz with the same nickname and even went after Cruz's wife.
"Lyin' Ted Cruz just used a picture of Melania from a G.Q. shoot in his ad," Trump tweeted. "Be careful, Lyin' Ted, or I will spill the beans on your wife!"
Trump has suggested that Cruz's father may have had a hand in President John F. Kennedy's assassination, and posted a photo on the internet that suggested that Cruz's wife is not attractive.
The president's rally announcement followed a recent NBC News/Marist poll that showed Cruz leads O'Rourke by only 4 points. It has been 25 years since a Democrat won a senate race in Texas.
As the polls have reflected the race becoming closer, Real Clear Politics has now rated it as a toss-up.
Since becoming president, Trump has been friendlier toward Cruz. The president has vowed to campaign relentlessly for Republicans ahead of the November midterm elections to keep Democrats from winning the House and Senate.