Bette Midler Says George Orwell Could Have Been Describing Trump in 1984, As a 'Fattish' Man of 'Paralyzing Stupidity'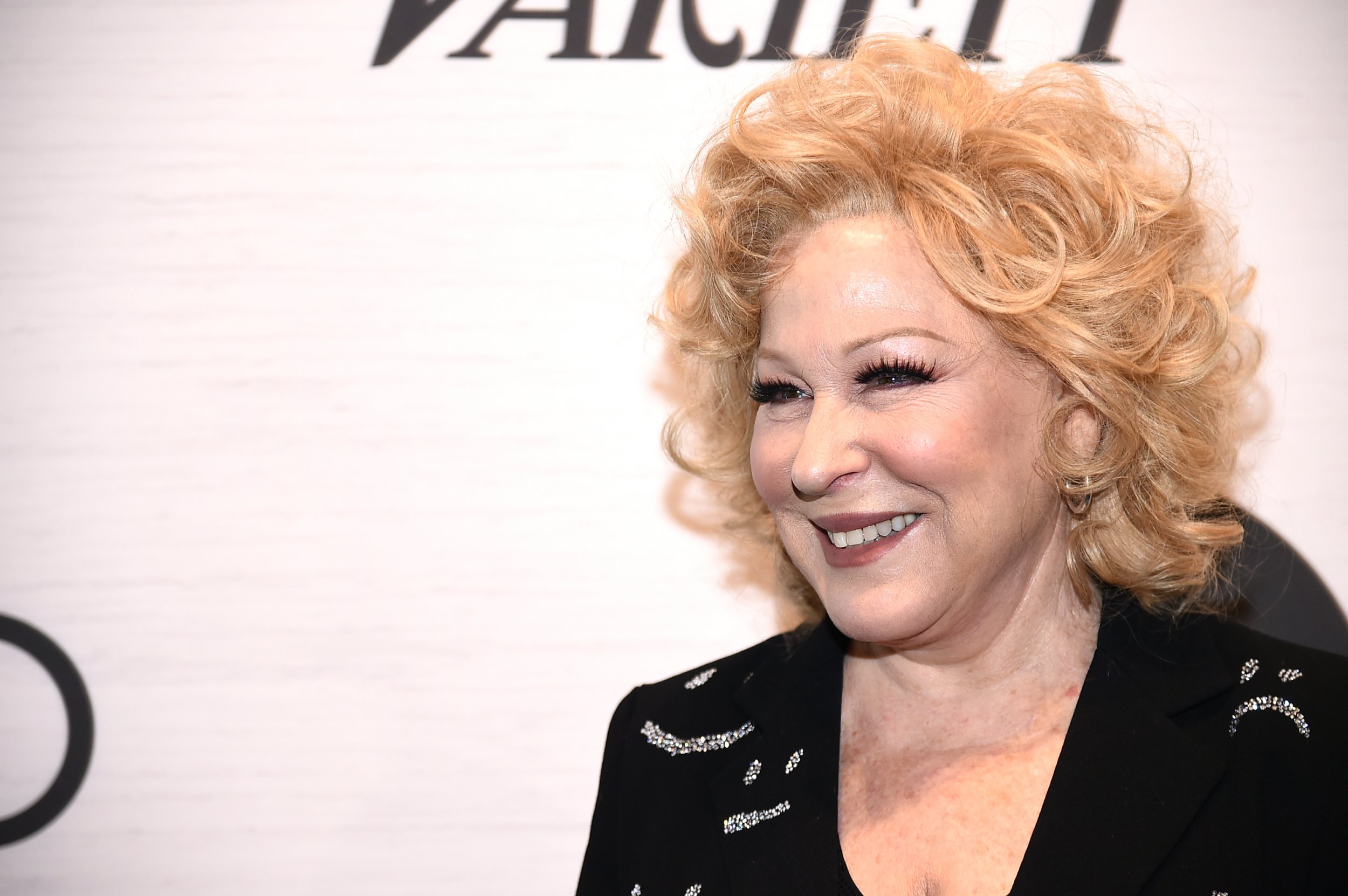 Singer-songwriter Bette Midler compared President Donald Trump to the "fattish," asinine Tom Parsons character in George Orwell's iconic dystopia Nineteen Eighty-Four on Twitter Monday.
A dogged supporter of the novel's totalitarian government, Parsons and his family are, like many others, devoted to the service of the seemingly all-powerful ruling Party.
Midler shared an image of Trump bearing a quote about Parsons from Nineteen Eighty-Four: "He was a fattish but active man of paralysing stupidity, a mass of imbecile enthusiasms—one of those completely unquestioning, devoted drudges on whom, more even than on the Thought Police, the stability of the Party depended."
In her post, Midler added: "#GeorgeOrwell must have had a crystal ball."
The veteran performer is a frequent critic of Trump. In recent days she has criticized his immigration goals, slammed his campaign promises and blasted his health care policy. On Monday she tweeted: "Boy, #TRUMP REALLY HATES BROWN PEOPLE! Separate the babies from their parents!! Slaughter the innocents!! Christ. He's SUCH an asshole! IT'S ALL STRATEGY TO RILE US UP. HE NEEDS AN ENEMY AND IT'S A TODDLER."
Trump has also criticized Midler. Back in 2012, he blasted her "now grotesque" appearance in a series of tweets. "While [Bette Midler] is an extremely unattractive woman, I refuse to say that because I always insist on being politically correct," read one tweet. "[Bette Midler] talks about my hair but I'm not allowed to talk about her ugly face or body—so I won't. Is this a double standard?" read another.
Numerous Twitter users came to Midler's defence at the time. "Donald, are you aiming to prove you're an extremely unattractive human in general?! [Bette Midler] is a legend," user Emma Tofi commented on one of the tweets.
"That's just plain rude, @realDonaldTrump. Why say mean things about @bettemidler? Use your influence to inspire others, not tear them down," implored Sandie Crowley.
"TRUMP...you never were relevant and never will be relevant," wrote user Michelle Elson.
But some users supported the businessman. "Don't let these people try and drag you down. I respect you because you'll always speak your mind, even to someone's face," wrote user Troy Dantoni.
The tweets enjoyed a new wave of attention as Trump rose through American politics, winning the U.S presidency in 2016. User Jessica Thurman wrote in 2017: "You are supposed to be the POTUS not some 11 year old school girl. Grow up Donald!"
"There's a class act "president" for you. Have another bucket or two of KFC, Donnie," commented user PhilipWantMusic.