More People Would Still Vote For Trump Again Instead of Clinton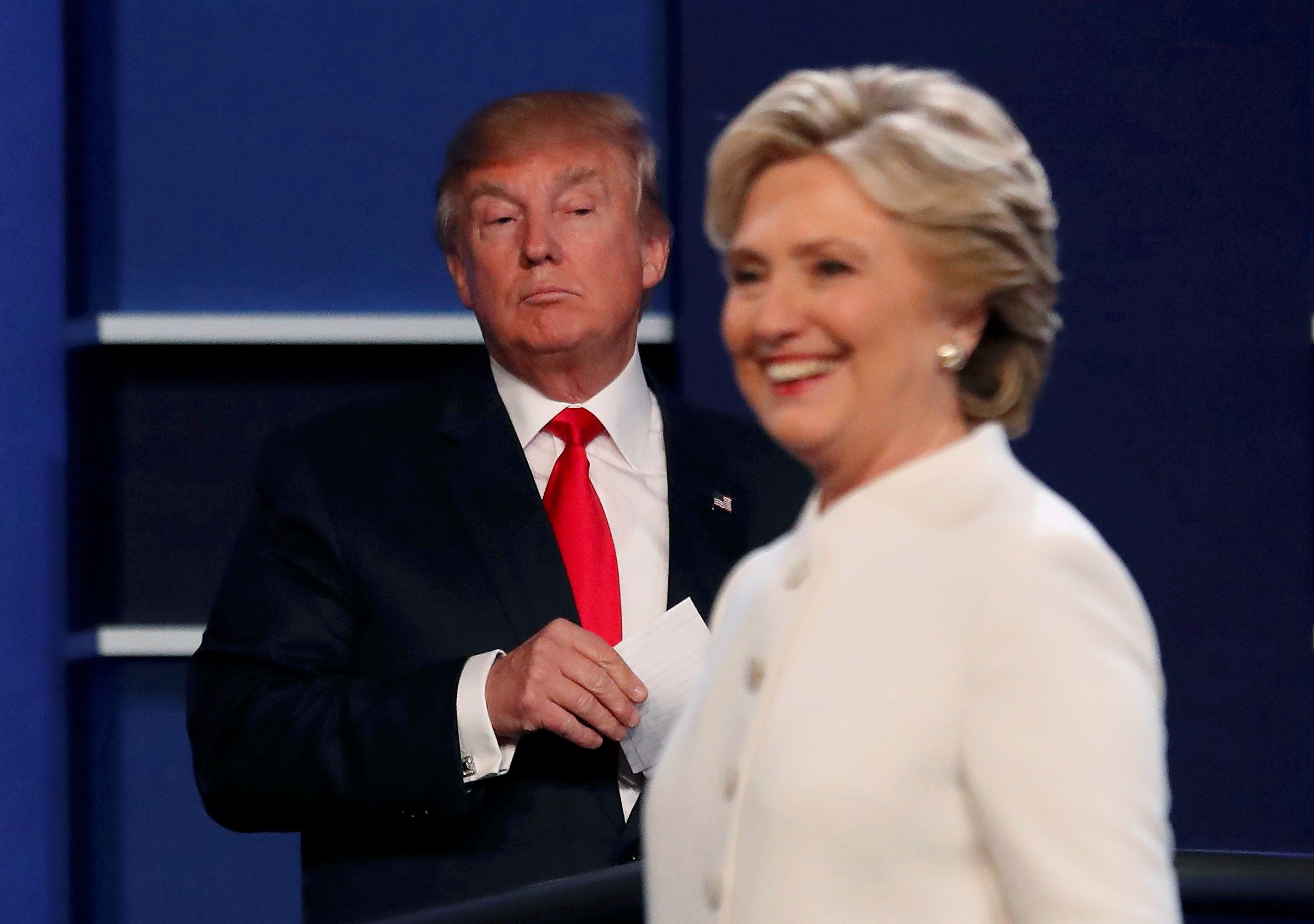 The 2016 presidential election never ended—it's merely taken on a new form.
Ever since President Donald Trump took office six months ago, pundits, pollsters and ordinary Americans have all been asking: How did we get here? If possible, could we have done anything different?
Related: Here's how Donald Trump could actually be impeached
According to a new Reuters/Ipsos poll published Thursday, most Trump voters haven't budged in their support of the president, with 88 percent of those surveyed saying they'd cast their ballots for the Republican candidate again if America were to go back in time to Election Day. That number is slightly more than the 85 percent of Clinton supporters who said in a May ABC/Washington Post poll they'd still vote for the former secretary of state.
It's not exactly a perfect comparison: The latest polling doesn't indicate how many Clinton supporters would still vote for her in July. Trump received a 6 percent boost from similar polls conducted in May, when 82 percent of his voters said they'd still put him in the White House. The slight bump adds fuel to the idea that Trump supporters haven't budged in their approval of his presidency.
The July poll was also conducted before the Republican-dominated Senate failed to pass its version of a health care bill that would repeal and replace Barack Obama's Affordable Care Act. Trump's promise to replace Obama's landmark initiative was a critical component of his candidacy and helped him garner support from conservative voters across the country.
Meanwhile, Clinton's latest approval ratings remain lower than Trump's, at 39 percent to his 41 percent, according to Bloomberg's National Poll published Tuesday.
Seven percent of Trump voters said they "don't know" whether they would vote again for Trump "if the 2016 presidential election were held today," while 4 percent said they would vote for other candidates instead of the president. One percent of those surveyed said they would refrain from voting again in the 2016 race. In May, 9 percent of Trump's supporters said they wouldn't vote in the election again.
As the summer's heated up, so has the controversy over Russia's involvement in the election and suspected collusion between the Kremlin and Trump aides. New developments point directly at Trump's son Donald Trump Jr., who attempted to gain information against Clinton from a Russian lawyer last June.
But Trump's base still defends the president when he's facing criticism from the media and Democrats, and it doesn't appear likely his voters will be changing their minds anytime soon.