Trump Biographer Says President's 'Lying' Over Ukraine Scandal Is On A Whole New Scale: 'All Of It Is A Lie'
One of President Donald Trump's biographers has accused the U.S. leader of taking political lying to a "new...and very complex" scale over the mounting Ukraine scandal that could potentially see him impeached from office.
"We're seeing lying at a scale that is somewhat new and is very complex," Trump biographer Michael D'Antonio says in a CNN special report titled "All The President's Lies."
The special report set out to explore the "impact of the flood of falsehoods from the president," according to a tweet from CNN's Jake Tapper.
In video of the report published online by RawStory, D'Angelo says that Trump "looks for hints from others" when it comes to decision-making.
A shining example of that, the biographer says, is Trump's decision to push a debunked theory that it might have been Ukraine, not Russia, behind interference in the 2016 election.
"He looks for hints from others. 'Oh, Ukraine was to blame for interfering in the 2016 election, not Russia'," D'Angelo said, appearing to mimic Trump.
"This is all crazy talk and all of it is a lie," he said.
Douglas Brinkley, a historian and commentator for CNN also weighs in in the special, saying: "There is no president that lied as if it were a form of breathing except Donald Trump.
"What matters is that he's saying things that are clearly not fact...And that diminishes his credibility," adds Richard Haass, the President of the Council on Foreign Relations.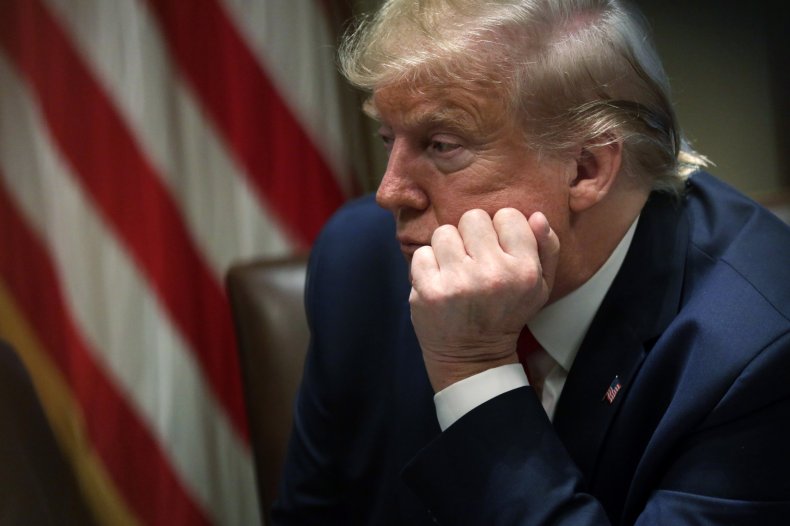 The House impeachment inquiry into Trump appears to be moving forward into its next phase, with Congressmembers tasked with writing a report that could soon lead to articles of impeachment.
At the center of inquiry is the U.S. leader's July 25 phone call with Ukrainian President Volodymyr Zelenskiy, whom Trump appeared to pressure to investigate former Vice President and 2020 Democratic presidential candidate Joe Biden and his son Hunter Biden.
The president also appeared to suggest that Ukraine probe further into a debunked theory that it could have been Ukraine and not Russia that was responsible for meddling in the 2016 election.
Appearing on CNN's State of the Union, on Sunday, House Intelligence Committee Chairman Adam Schiff, who oversaw two weeks of public hearings in the impeachment inquiry, said "the evidence" against the president "is already overwhelming."
"The facts are really not contested. It's really not contested what the president did," Schiff said.
While much of CNN's "All The President's Lies" is dedicated to the Ukraine scandal, it also looks at a number of issues that the president appears to have spread falsities on, including the economy and findings from the scientific community.