Trump Signs Executive Order to Boost Historically Black Colleges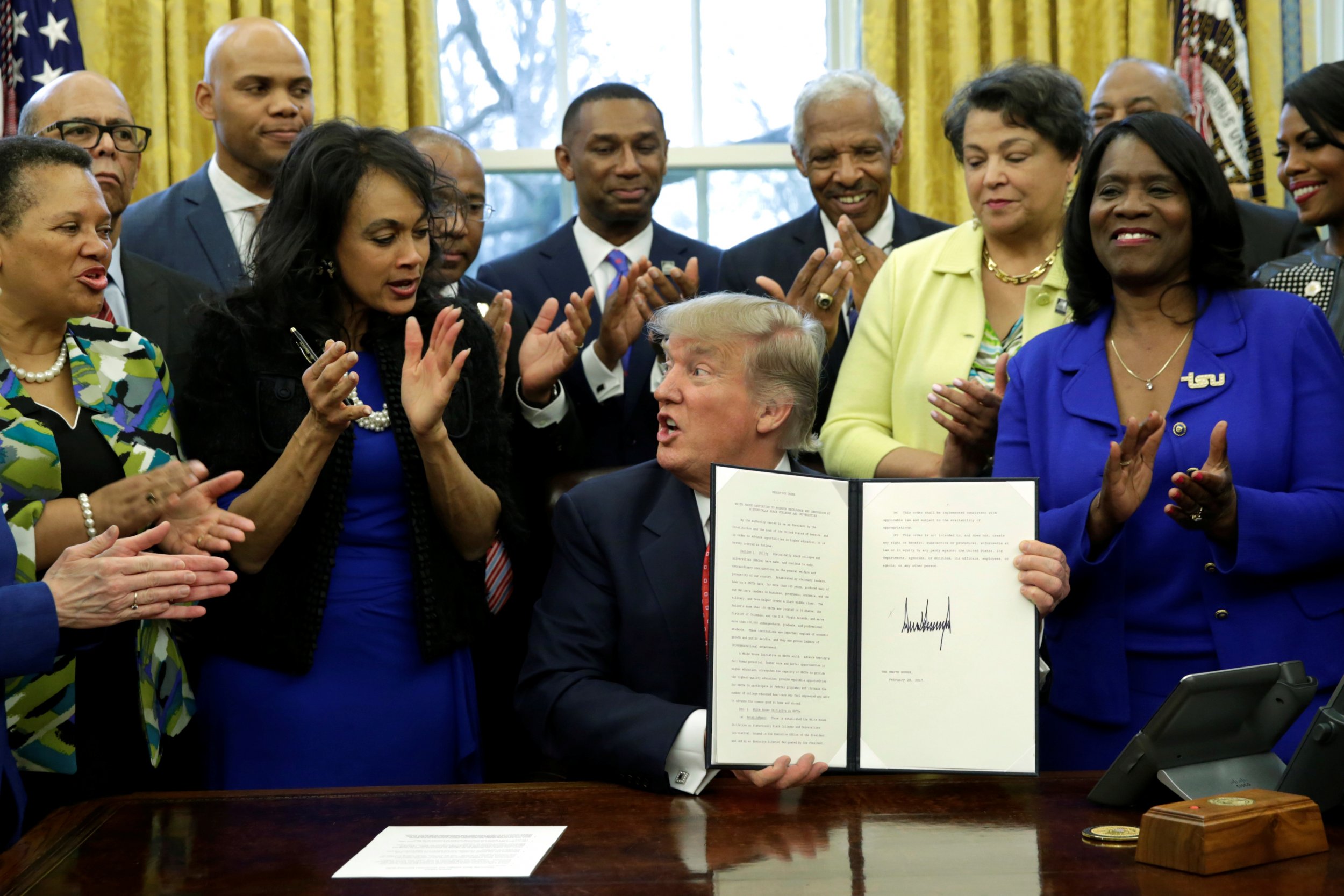 U.S. President Donald Trump signed an executive order on Tuesday aimed at boosting government support for the nation's historically black colleges.
Trump, a Republican, has pledged to improve the lives of black Americans, who voted overwhelmingly in favor of his Democratic opponent, Hillary Clinton, in the 2016 presidential election.
Trump's order will move the federal government's program for promoting historically black colleges and universities, known as HBCUs, back under direct oversight of the White House.
"With this executive order, we will make HBCUs a priority in the White House, an absolute priority," Trump said during the signing ceremony in the Oval Office.
The move of the federal program, now housed in the Education Department, will help facilitate partnerships with government agencies, a senior White House official said on Monday.
Under the order, the White House will also convene an annual summit focused on supporting HBCUs.
At a White House listening session on Monday with representatives of 64 of the roughly 100 such institutions in the United States, Vice President Mike Pence stressed that the Trump administration wanted to work with them.
"You deserve far more credit than you get, and know that beginning today, this administration is committed to making sure that our historically black colleges and universities get the credit and the attention they deserve," he added.
Presidents from both parties have signed executive orders backing the federal initiative on HBCUs in various forms since 1980.