Trump Campaign: 'Some' Black Pastors Committed, 'The Rest Are Praying About It'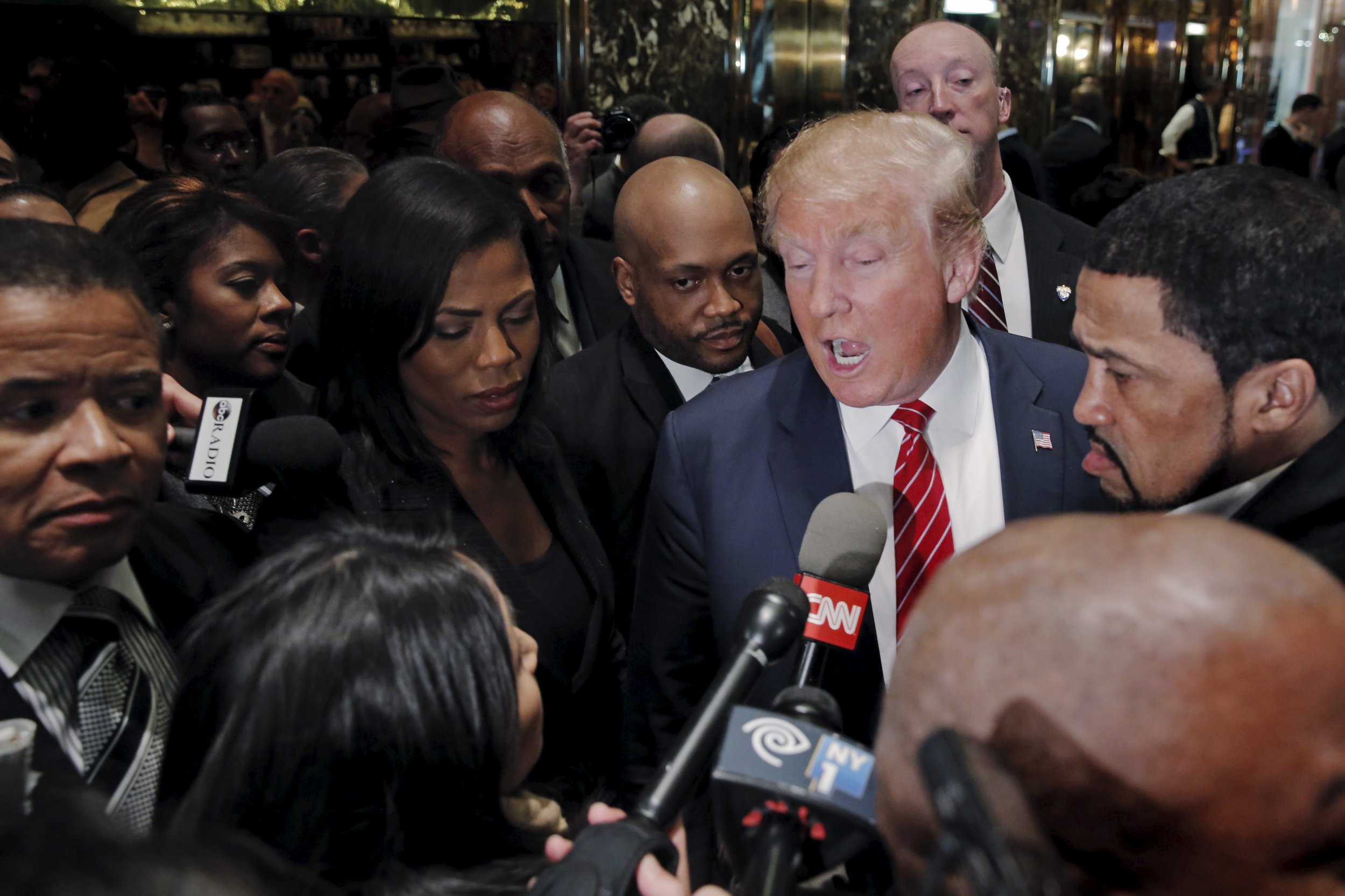 Republican presidential front-runner Donald Trump's attempt on Monday to polish his image in the eyes of black voters failed in a very public way.
Last week, Trump told reporters he would hold a news conference where he would be endorsed by "100 African-American evangelical pastors and religious leaders...after a private meeting." Such an endorsement might have gone a long way to ameliorate controversy after a Black Lives Matter protester was "roughed up" at one of his campaign events and the candidate said he probably "deserved" it.
Then, on Saturday, a number of the African-American clergy scheduled to meet with Trump told the media that they didn't plan to endorse Trump at all. The campaign, they said, had mischaracterized their meeting. On Sunday, the Trump campaign said that the meeting was still on but that press would not be invited after all.
Finally, on Monday, the Trump campaign conceded that, while the meeting would still take place, it wouldn't be an endorsement.
The Trump camp blamed the kerfuffle on Black Lives Matter, the social movement that sprang up in response to the police killing of Michael Brown in Ferguson, Missouri, last summer. "Probably some of the Black Lives Matter folks called them up, said, 'Oh, you shouldn't be meeting with Trump because he believes that all lives matter,'" Trump told MSNBC's Joe Scarborough on Monday.
Black Lives Matter didn't officially oppose the meeting, which occurred Monday afternoon, but a group of 114 black intellectuals and clergy members, writing in Ebony, did. "Mr. Trump routinely uses overtly divisive and racist language on the campaign trail," they wrote.
The Trump campaign would not say how many of the "more than 100" pastors whom Trump met with endorsed him. "Some committed," a Trump aide told reporters. "The rest are praying about it."