Donald Trump Blames 'Biden's Weakness,' Lack of Israel Support for Escalating Violence
Former President Donald Trump on Tuesday proclaimed his time in office as the "Peace Presidency" as he accused President Joe Biden of emboldening Israel's regional adversaries, amid Gaza rocket attacks and Hamas skirmishes which have left dozens dead in Jerusalem.
Trump issued his latest criticisms of Biden on Tuesday afternoon, as reports of increasing violence between the Israeli security forces and Palestinian militants continued to pour of the Middle East region. The former president, who has long touted himself as being Israel's "best friend," latched onto a common narrative among Republican Washington lawmakers that Democratic presidents are too "soft" on adversaries who threaten Israel.
"Israel's adversaries knew that the United States stood strongly with Israel and there would be swift retribution if Israel was attacked. Under Biden, the world is getting more violent and more unstable because Biden's weakness and lack of support for Israel is leading to new attacks on our allies," the former president wrote through his increasingly more frequent Save America PAC media blasts.
Trump went on to reference Minnesota Democratic Congresswoman Ilhan Omar in his Tuesday statement, accusing her of being a "crazed" supporter of Palestine and Muslim militant forces. Despite Trump's claims, the Biden White House issued a statement Tuesday condemning the violence and reiterating unwavering American support for Israel's sovereignty and safety.
"The president's support for Israel's security, for its legitimate right to defend itself and its people, is fundamental and will never waiver. We condemn ongoing rocket attacks by Hamas and other terrorist groups, including against Jerusalem. We also stand against extremism that has inflicted violence on both communities," White House press secretary Jen Psaki said Tuesday.
Trump, however, appeared determined to amplify his and other Republicans' years-old accusation that Democrats are too afraid to pull back support for Islamic forces in the region.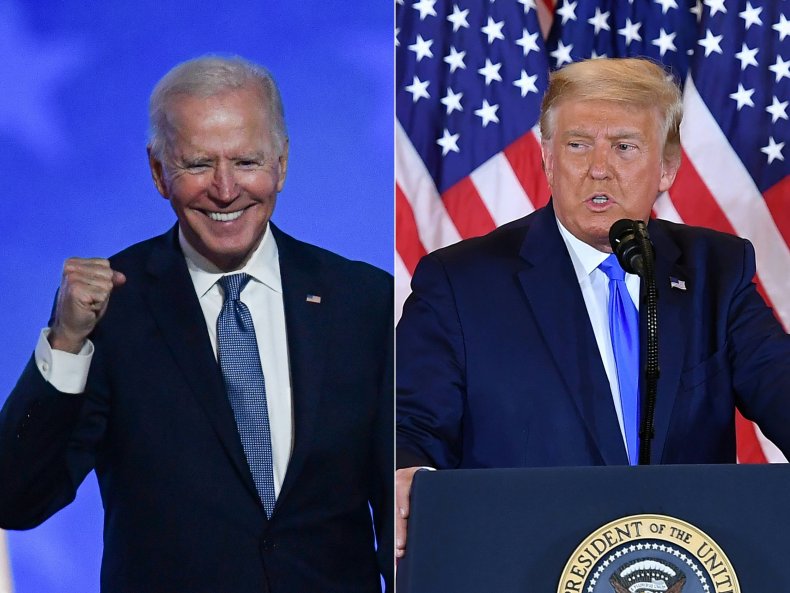 "America must always stand with Israel and make clear that the Palestinians must end the violence, terror, and rocket attacks, and make clear that the U.S. will always strongly support Israel's right to defend itself," Trump continued. "Unbelievably, Democrats also continue to stand by crazed anti-American Rep. Ilhan Omar, and others, who savagely attack Israel while they are under terrorist assault."
According to reports from the Israeli health officials, at least 28 Palestinians, including 10 children and a woman, were killed in overnight Gaza airstrikes. Three Israeli civilians have been killed as a result of the increased violence and at least 10 more have been wounded.
Trump's remarks set off countless tweets from pro-Trump conservatives and ardently pro-Israel Republicans as they joined the former president in claiming Biden and the Democrats appear "weak" in the region.
"Donald Trump stood strong with Israel. Joe Biden stands strong with terrorists," tweeted ACTforAmerica, a right-wing national security firm.
"The United States stands with Israel. Joe Biden's silence is deafening and inexcusable," tweeted Elise Stefanik, who is currently challenging Wyoming GOP Representative Liz Cheney for her number-three spot in the House—a campaign that she's embarking upon with Trump's full support.
Newsweek reached out to Israeli diplomatic officials in Washington, as well as the White House, for additional responses Tuesday afternoon, but did not hear back in time for publication.