Donald Trump Blames Russia, Not China, for North Korea Tensions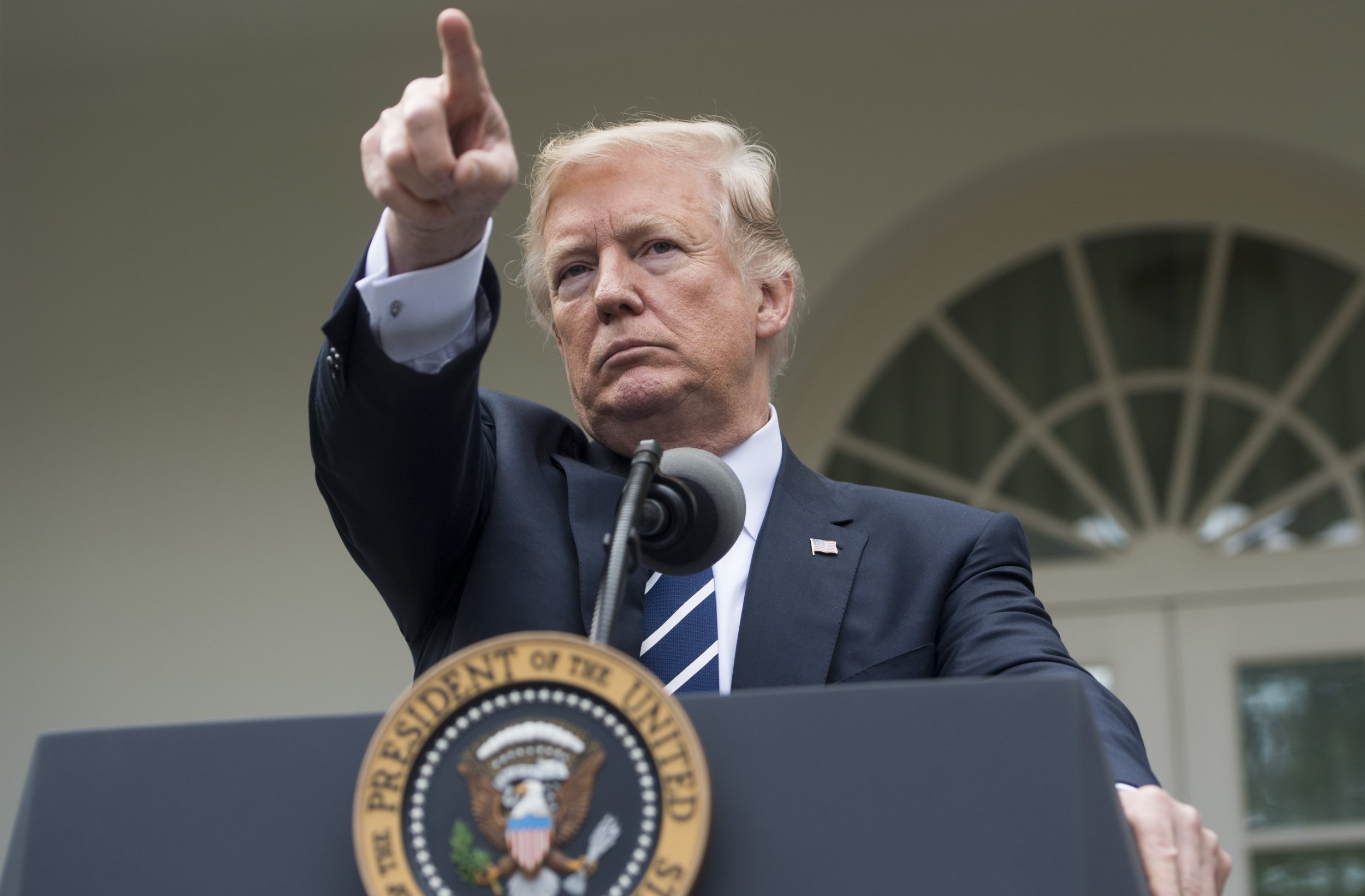 President Donald Trump has praised China's efforts in helping the U.S. contain the nuclear threat from North Korea, but he criticized Russia's stance on the growing tensions with Pyongyang.
Speaking to Fox Business Network's Lou Dobbs in an interview aired Wednesday, the president said Moscow's influence in dealing with North Korea has not been beneficial to the U.S. efforts to contain the country's nuclear threat.
"China is helping us, and maybe Russia's going through the other way and hurting what we're getting," Trump said. "When I say 'maybe,' I know exactly what I'm talking about," he added, cryptically.
The praise for Chinese efforts signal a shift in tone for the president, who has at times scoffed at China for not doing enough on North Korea or trying to help but with "little success"—just on time for his meeting with President Xi Jinping as part of a trip to Asia next month.
Trump told Dobbs he spoke to Xi earlier that evening to congratulate him on his "extraordinary elevation," in reference to the Chinese leader's recent power consolidation at the Communist Party Congress.
Trump described Xi as a "very good person," with whom he has the "best relationship of any [past] presidents" and said he wished he had as good a relationship with Russia as he does with China.
Relations between the U.S. and Russia remain strained over allegations of Moscow's interference in the 2016 presidential election, its annexation of Crimea from Ukraine in 2014 and its ongoing backing of the regime in Syria.
Nonetheless, Trump is still hoping to deliver on his pledge to improve ties with Russia. "It would be great if we could get along with Russia," he said. "The North Korea situation would be easier to solve."
China is North Korea's closest ally in the region, but Russia has also increased its level of engagement in the peninsula, seeking to position itself as a mediator and win infrastructure projects along the way.
The two countries officially oppose the possibility of a nuclear-armed North Korea and voted in favor of the latest U.S.-backed sanctions on the country at a U.N. Security Council meeting, but only after America agreed to Russia's requests to water down the resolution, particularly with regards to imposing a full oil embargo.
Beijing and Moscow have agreed on a roadmap to reinstate the Six Party Talks, to which they participated along with North Korea, Japan, South Korea and the U.S. to negotiate an end to Pyongyang's nuclear development program for six years before these collapsed in 2009.
The roadmap proposes an end to the U.S joint military exercises with South Korea in exchange for Pyongyang giving up on the nuclear development program—a proposal the U.S. has already rejected.