Donald Trump Says He Blows Ronald Reagan Away But Conservatives Don't Like To Give Him Credit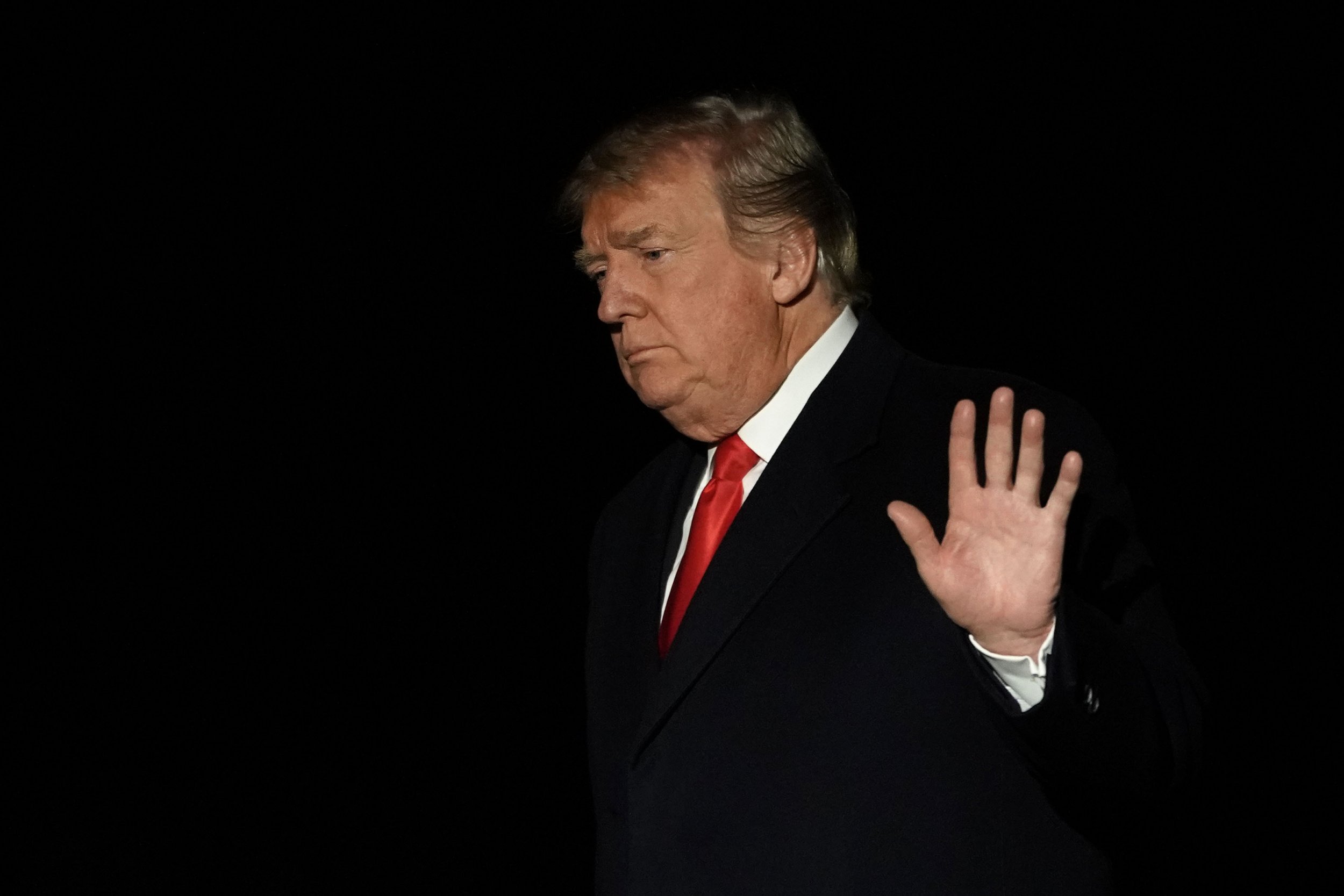 It's not particularly surprising the President Donald Trump feels like he doesn't get enough credit—it's something he complains about often. But Trump reportedly thinks his actual performance in the White House—compared to what folks have given him credit for—easily surpasses former President Ronald Reagan, considered by many conservatives to be the modern gold standard for a Republican commander in chief.
Conservative outlet the Washington Examiner reported Tuesday that in a new book tiled Trump Enemies—penned by Trump supporters Corey Lewandowski and David Bossie—the president told the authors that he has blown Ronald Reagan away.
"The amazing thing is that you have certain people who are conservative Republicans that if my name weren't Trump, if it were John Smith, they would say I'm the greatest president in history and I blow Ronald Reagan away," Trump said in an interview for the book, according to the Examiner. "All these guys that if they looked at my agenda with a different name...and he got the biggest regulation cuts in history in less than two years, judges, environmental stuff, getting out of the Paris horror show. If you said that conservative president John Smith did that, they would say he's the greatest president. Far greater than Ronald Reagan."
Trump has often been compared to Reagan, mostly because they both entered politics through the entertainment world.
While conservatives may laud Reagan's accomplishments now, Trump actually isn't far behind the former president as far as popularity is concerned. According to the FiveThirtyEight tracker of Trump's approval rating, he's about where Reagan stood at the same point in his presidency.
FiveThirtyEight had Trump's approval rating pegged at 42.5 percent on Tuesday, Day 677 of his presidency. On Day 677 for Ronald Reagan his approval rating was 43.1 percent, according to FiveThirtyEight.
Trump has favorably compared himself to Reagan before. For instance, in July he tweeted: "Wow, highest Poll Numbers in the history of the Republican Party. That includes Honest Abe Lincoln and Ronald Reagan. There must be something wrong, please recheck that poll!"
Despite that tweet, in reality, Trump's approval among Republicans has been solid but not extraordinary.