Donald Trump Is Complaining That a Terrorist Attack, or 'Bomb Stuff,' Could Hurt Republicans in Midterms
As the number of bomb scares appearing to target high-profile detractors of Donald Trump rose to 12 on Friday, the president took to Twitter to complain that all the "bomb' stuff" was slowing Republicans' progress ahead of the November midterm elections.
"Republicans are doing so well in early voting, and at the polls, and now this 'bomb' stuff happens and the momentum greatly slows - news not talking politics," the president lamented on Twitter on Friday morning.
"Very unfortunate, what is going on. Republicans, go out and vote!" he wrote.
Trump's comments came as news broke that two more suspicious packages had been recovered: one in Florida addressed to Democratic New Jersey Senator Cory Booker, an outspoken critic of Trump; and the other in New York, addressed to former Director of National Intelligence James Clapper.
Shortly after news of one of the packages being addressed to Clapper broke, the former national intelligence director appeared on CNN and called the repeated scares "domestic terrorism."
"This is definitely domestic terrorism, no doubt about it in my mind," Clapper said, warning that anyone who had been critical of Trump should be cautious handling their mail.
He added, however, that the scares would not "silence the administration's critics."
So far, all the recipients of the pipe-bomb packages have been outspoken critics of Trump, including former President Barack Obama, former Secretary of State Hillary Clinton, former Vice President Joe Biden, former CIA Director John Brennan, former Attorney General Eric Holder, Democratic Representative Maxine Waters of California, billionaire Democratic donor George Soros and actor Robert De Niro.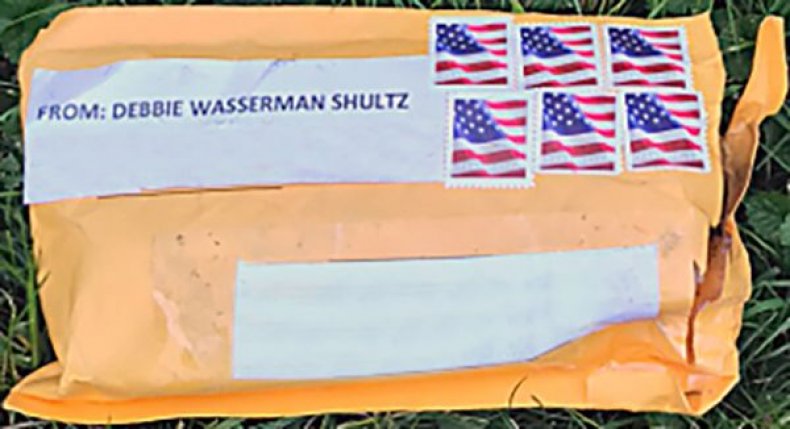 One of the packages was recovered by enforcement at the south Florida office of Democratic Representative Debbie Wasserman Schultz because her name had been listed as the return address on the packages.
None of the devices detonated, but they put officials on high alert as the FBI continued to investigate, determined to track down the person or people responsible.
The FBI said that the packages it had recovered would be analyzed at the FBI Laboratory in Quantico.
"This investigation is of the highest priority for the FBI. We have committed the full strength of the FBI's resources and, together with our partners on our Joint Terrorism Task Forces, we will continue to work to identify and arrest whoever is responsible for sending these packages," FBI Director Christopher Wray said in a statement published online, in which he asked anyone with information on the packages to come forward.
Speaking on Friday, Attorney General Jeff Sessions said that local, state and federal authorities were working together "tirelessly to follow every lead."
"I can tell you this: we will find the person or persons responsible, and we're going to bring them to justice," Sessions said.