Donald Trump Will Soon Be 'Forced to Care' About 'Brown or Black Babies Dying' at U.S.-Mexico Border, Incoming Congresswoman Warns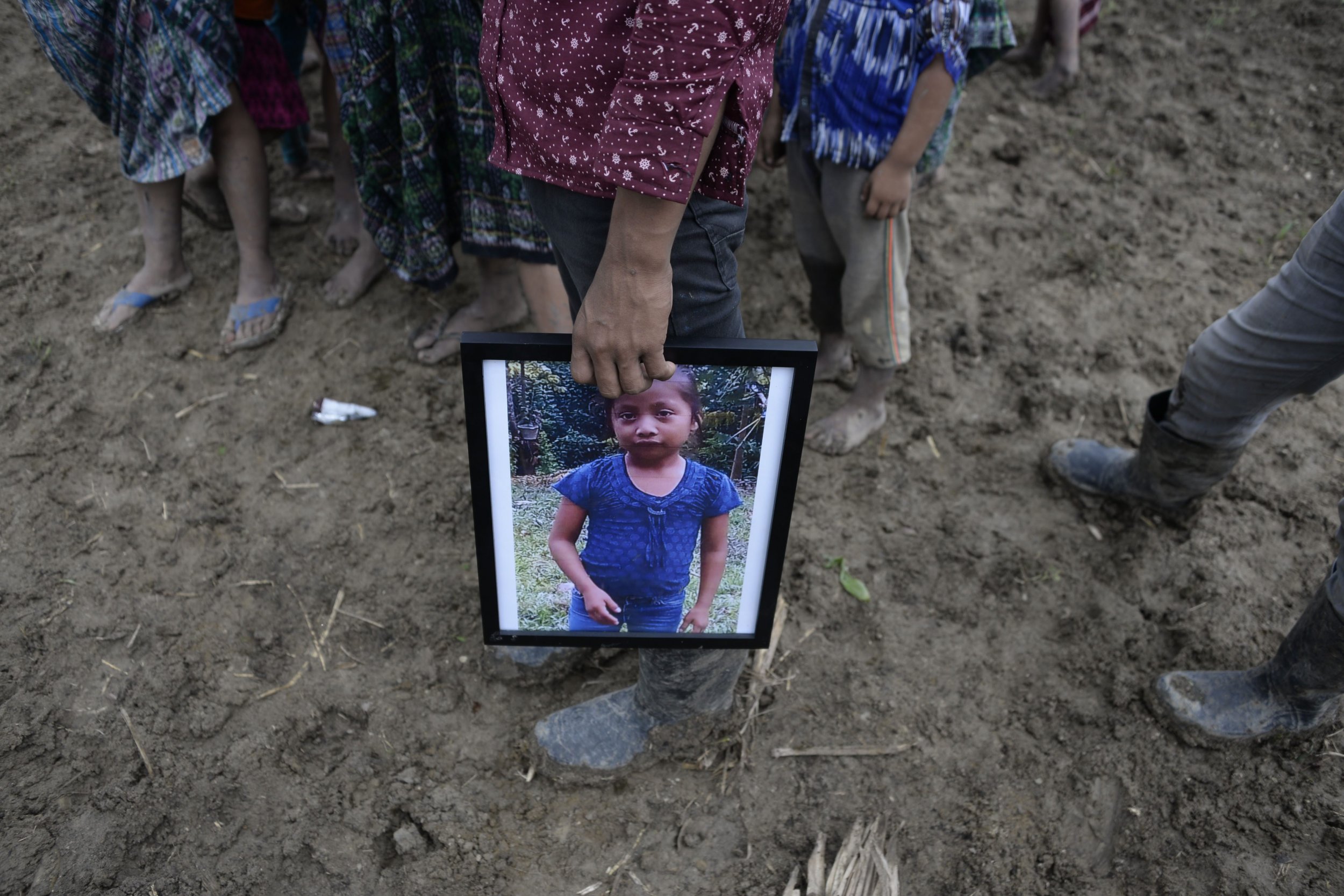 Incoming Democratic congresswoman Rashida Tlaib has hit out at President Donald Trump over his administration's handling of the situation at the U.S.-Mexico border after a second child was confirmed to have died while in the custody of the U.S. Customs and Border Protection (CPB) agency.
Posting on Twitter, Tlaib, Representative-elect for Michigan's 13th Congressional District, wrote, "When it's our brown or black babies dying, those in power to change it don't give a shit."
Related: Border Patrol to change this medical policy after recent child deaths
"Come Jan. 3rd," when the 116th Congress is sworn in, "Donald Trump and his enablers will be forced to care," the incoming congresswoman wrote, adding the hashtag "#NotOnMyWatch."
Tlaib's rebuke came after CBP confirmed that an 8-year-old Guatemalan child died on Tuesday while in the agency's custody.
Texas Congressman Joaquin Castro has since identified the boy as Felipe Alonzo-Gomez, saying in a statement, "Many questions remain unanswered, including how many children have died in CBP custody."
Department of Homeland Security officials said that Alonzo-Gomez passed away just after midnight on December 25, Christmas Day, at Gerald Champion Regional Medical Center in Alamogordo, New Mexico, after he was detained by CBP with his father.
According to CBP, the young boy had initially been diagnosed with a cold, but later broke out into a fever. He was given prescriptions for amoxicillin and ibuprofen and released from the hospital on Monday afternoon but was returned after his condition worsened. He died shortly after.
The 8-year-old's death came as mourners gathered to lay 7-year-old Jakelin Caal, a Guatemalan child who died in U.S. custody earlier this month, to rest in a Christmas Day funeral.
Caal was buried in the village of San Antonio Secortez, in Guatemala, around 2,000 miles away from the El Paso, Texas, hospital where she died on December 8 after succumbing to a high fever.
In the wake of the two tragedies, CBP has vowed to review its procedures for how it performs medical checks on children.
Speaking out about Alonzo-Gomez's death, CBP Commissioner Kevin McAleenan called the incident a "tragic loss" and offered his "deepest sympathies" on behalf of CBP.
McAleenan said CBP would be focusing its attention on how immediate care is delivered to children in its custody, especially for those under the age of 10.
In a statement, CBP said it was working with U.S. Immigration and Customs Enforcement (ICE) to change transportation and housing restrictions so children can access medical treatment more easily.
The agency said it was also looking into other ways to change access to medical care, such as coordinating with the Department of Defense, Centers for Disease Control and Prevention, the U.S. Coast Guard and the Federal Emergency Management Agency.