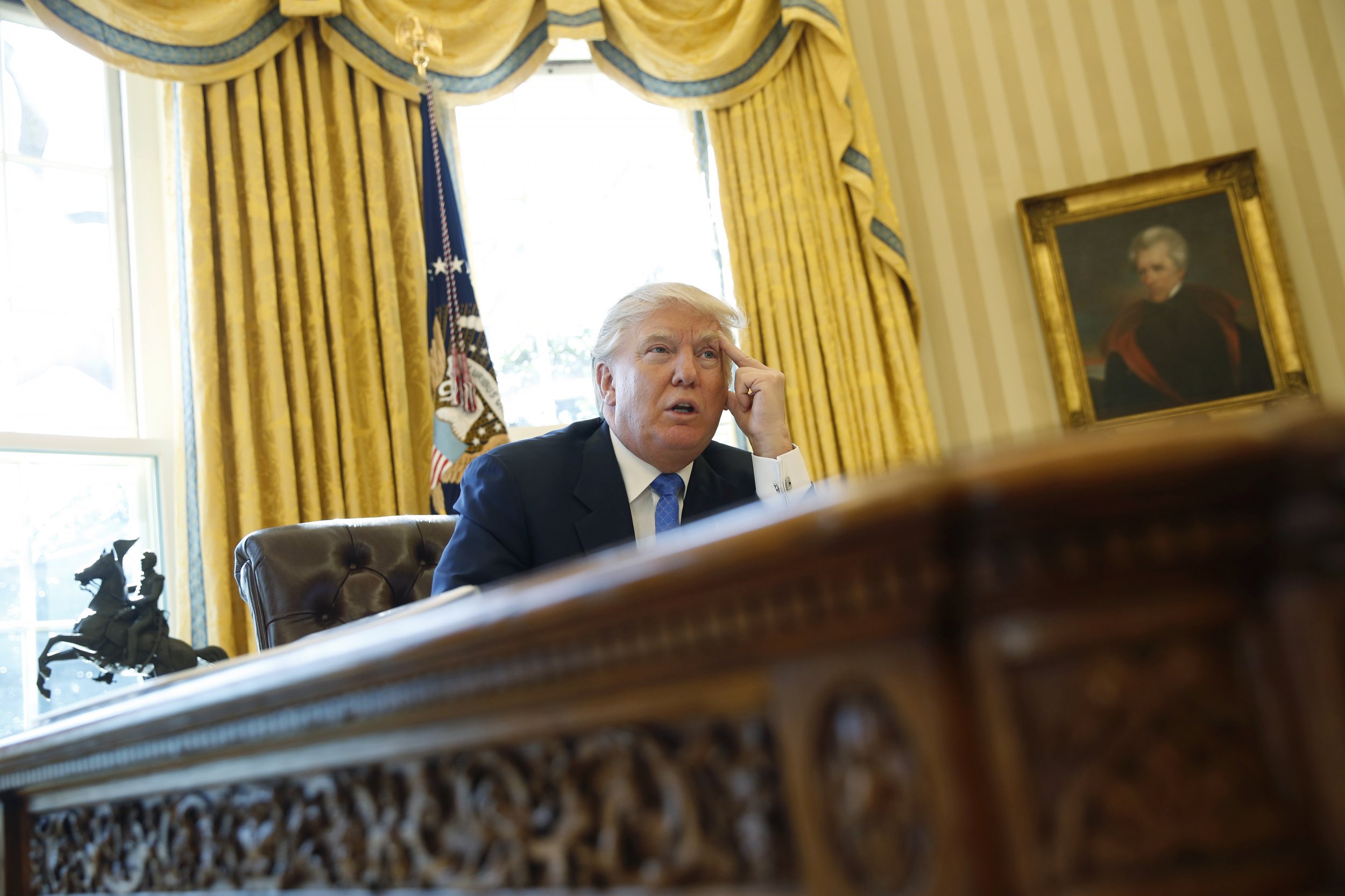 President Donald Trump on Thursday spoke favorably about an export-boosting border adjustment tax proposal being pushed by Republicans in the U.S. Congress, but did not specifically endorse it.
Trump had previously sent mixed signals on the proposal at the heart of a Republican plan to overhaul the U.S. tax code for the first time in more than 30 years.
"It could lead to a lot more jobs in the United States," Trump told Reuters in an interview, using his most positive language to date on the proposal.
Trump sent conflicting signals about his position on the border adjustability tax in separate media interviews in January, saying in one interview that it was "too complicated" and in another that it was still on the table.
"I certainly support a form of tax on the border," he told Reuters on Thursday. "What is going to happen is companies are going to come back here, they're going to build their factories and they're going to create a lot of jobs and there's no tax."
Trump also said his administration will tackle tax reform legislation after dealing with Obamacare, the health insurance system put in place by his predecessor, President Barack Obama.