Appeals Court Gives Trump Green Light To Use Military Funds To Build Border Wall, Despite Judge Branding Bid Unlawful
A federal appeals court ruled on Wednesday to put a hold on a nationwide injunction barring President Donald Trump and his administration from using $3.6 billion in military construction funds to build his long-promised border wall between the U.S. and Mexico.
The ruling comes as a rare victory for the president, who has faced repeated legal barriers in his efforts to crack down on irregular immigration at the border since taking office.
In the 2-1 decision, the 5th Circuit Court of Appeals ruled to stay a decision from Judge David Briones of the Federal District Court in El Paso, which found Trump's use of a national emergency declaration to access funds to build his border wall to be unlawful.
The federal court had issued its injunction in December after ruling in October that Trump's plans to use Department of Defense funds to build his border wall after declaring a national emergency back in February was not legal.
Shortly after the injunction was issued, the Trump administration asked the Fifth Circuit Court of Appeals to lift it, asserting that it would cause "substantial and irreparable harm to the government and public interest in border security and drug interdiction."
The conservative-majority on the appeals court's three-judge panel decided in the government's favor, citing a decision from the Supreme Court last year, which ruled that Trump could proceed with his plans to use military funds to build his border wall.
Judge Stephen Higginson, who was appointed by former President Barack Obama, stood alone as a dissenting voice.
"I am unable to agree, without focused panel deliberation and discussion—possibly aided by dialogue with counsel—that the government presently has shown either a likelihood of success on the merits or irreparable harm in the absence of a stay," Higginson wrote in his dissent, according to CBS News.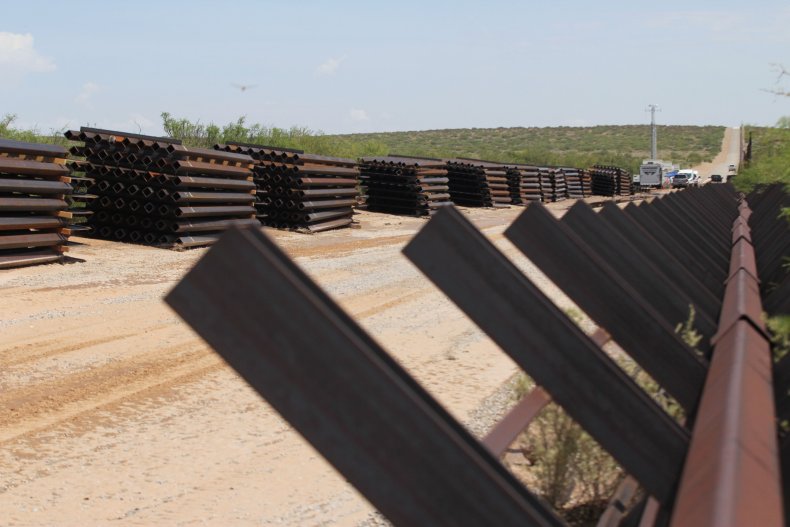 In a statement shared with Newsweek, Protect Democracy Counsel Kristy Parker lamented the appeals court's decision to stay the injunction, saying: "A court has already determined that the government can't lawfully use military construction funds to build Trump's border wall."
"It's unfortunate that the people of El Paso will continue to suffer harm while the government appeals," Parker said. But, she added: "We're confident that we'll prevail again in this next stage of litigation."
In a separate statement, Jerry Taylor, the president of the Niskanen Center, said the court should not allow Trump to "pull a fast one on Congress and the Constitution with his national emergency declaration."
"Allowing him to spend money that he took without Congress's approval only incentivizes this lawless behavior," Taylor said.