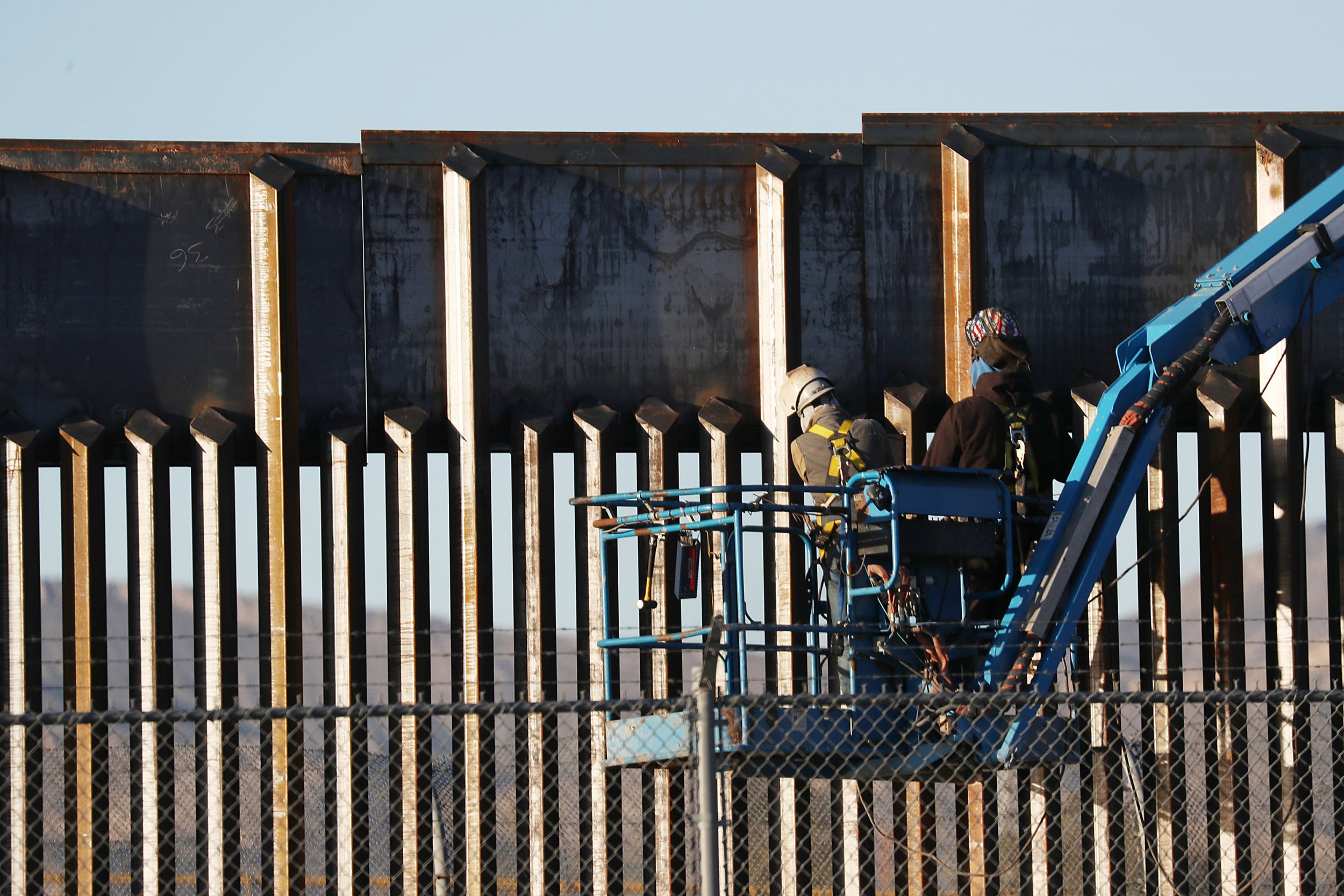 The American Civil Liberties Union (ACLU) has launched a legal bid to block the construction of President Donald Trump's long-promised border wall, calling his use of emergency powers to obtain funding for the wall "unconstitutional" and "just plain wrong."
On Thursday, the ACLU, Sierra Club, ACLU of Texas and ACLU of Northern California filed a motion for a preliminary injunction seeking to "immediately stop the illegal construction of President Trump's border wall" by blocking the president from diverting emergency military construction funds and "raiding military pension and pay accounts" to fund his wall.
"The plaintiffs in the case, the Sierra Club and the Southern Border Communities Coalition (SBCC), are asking the court to declare that Trump's declaration of a national emergency is unconstitutional and unlawful," the ACLU said in a statement shortly after filing the motion.
"The president's declaration and diversion of funds violates core constitutional principles and multiple statutes–not to mention, it's just plain wrong."
In a separate statement, ACLU staff attorney Dror Ladin said the ACLU was "going to court to ensure that President Trump's desperate bid to fund his border wall with a bogus national emergency and taxpayer money fails.
"We must immediately put a stop to this process to prevent the irreparable harm a southern wall would inflict on border communities and our nation," Ladin said.
Thursday's motion marked a new development in a lawsuit already filed by the ACLU, the SBCC and the Sierra Club earlier this year that challenged Trump's attempt to bypass Congress' rejection of his border by declaring a national emergency over immigration on February 15.
Both the Sierra Club and the SBCC, which have members living in areas the Trump administration has targeted for construction for its border wall, have warned that the project would have a negative impact on local communities.
"The walls and hyper-militarization that President Trump continues to demand by threatening a border shutdown will only harm the region and the nation as a whole," said Vicki Gaubeca, director of the SBCC.
"The lengths that Trump is willing to go to prop up his sham national emergency are tearing apart the binational and multicultural fabric of our region," Gaubeca said. "With this lawsuit, we're sending the message that the Trump administration cannot abuse our nation's democratic institutions for its own political gain."
Meanwhile, Gloria Smith, who serves as managing attorney at the Sierra Club, warned of the "devastating" environmental impact that "adding hundreds of miles of additional barriers in three states" could have.
"Trump's border wall would cause irreversible damage to desert ecosystems and sabotage wildlife protection efforts by destroying habitat and wildlife migration corridors," said Smith. "Endangered species could disappear from our southern border, while fragile landscapes are decimated by this destructive and pointless vanity project.
"This is yet another illegal and dangerous effort by the president to further his anti-immigrant and anti-environment agenda," the attorney added.