$450 Million Intended To Build Schools On Military Bases Diverted To Build Trump's Border Wall
New schools, dining halls, a new fire station and a rescue station are just some of the projects that military members and their families will not see on bases around the world as money is reappropriated from them to fund construction of the United States' border wall.
On Tuesday, Defense Secretary Mark Esper sent a letter to military officials which outlined the items scrapped by the Department of Defense in order to pay the estimated $3.6 billion needed for 11 construction projects that "are necessary to support the use of the armed forces in connection with the national emergency" declared by President Donald Trump in February.
In the letter, Esper approved the funding requested by Trump to curb illegal immigration at the U.S.-Mexico border and included a list of 127 projects lined up at U.S. military bases around the world that will be postponed as the money is rerouted to erect 175 miles of fencing at 11 different points along the border.
"These projects will deter illegal entry, increase the vanishing time of those illegally crossing the border, and channel migrants to ports of entry. They will reduce the demand for DoD personnel and assets at the locations where the barriers are constructed and allow the redeployment of DoD personnel and assets to other high-traffic areas on the border without barriers. In short, these barriers will allow DoD to provide support to DHS more efficiently and effectively," Esper wrote.
Among those projects being postponed are several new schools for children who reside on military bases in the U.S. and abroad.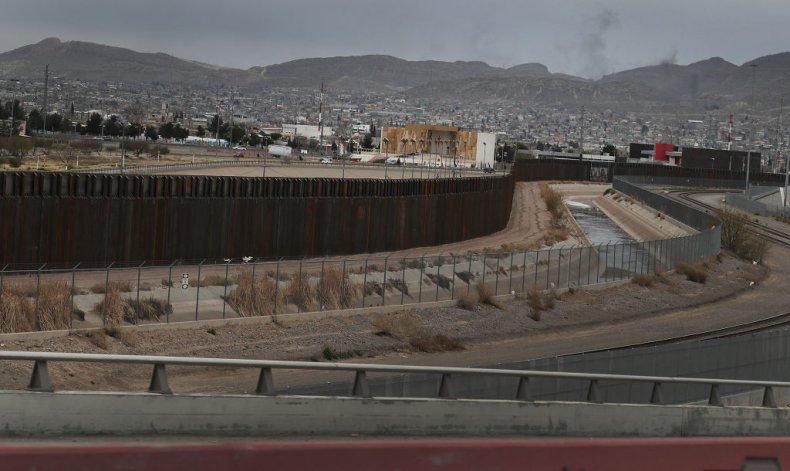 One such school, Fort Campbell Middle School, previously garnered attention in February or being under the gun of the budget reappropriation.
"It's better for the middle school kids in Kentucky to have a secure border," South Carolina Senator Lindsey Graham told CBS' Face the Nation in February when the Department of Defense revealed a list of projects that could be postponed or canceled to obtain the billions requested by Trump. "We'll get them the school they need, but right now we've got a national emergency on our hands. Opioid addiction is going through the roof in this country ... because we can't control the flood of drugs into this country and all of it's coming across the border."
The school, which is located on the Fort Campbell Army base along the Tennessee-Kentucky border, will cost an estimated $62 million to build. However, the entire budget for construction has been rerouted to the border wall.
Senate Majority Leader Mitch McConnell, (R-KY), dismissed the questions about the school in February as "hypothetical" as then-Acting Defense Secretary Patrick M. Shanahan had not decided what specific funds would be shifted from the Pentagon to help pay for the president's border wall.
On Thursday, McConnell's spokesman, David Popp told Newsweek that the senator spoke to Esper about Fort Campbell Middle School and "is committed to protecting funding" for the project.
"Regrettably, Democrat opposition to secure our borders has now led to the potential delay of certain Military Construction projects. We would not be in this situation if Democrats were serious about protecting our homeland and worked with us to provide the funding needed to secure our borders during our appropriations process," Popp added.
In a statement posted to his website, Tennessee Congressman Jim Cooper blasted the decision saying in part: "President Trump has stooped to new lows in trying to illegally fund more border wall. His latest funding grab includes raiding $63 million that was slated to build a much-needed middle school at Fort Campbell. Our troops and their families deserve better. Democrats are united in our opposition; it is up to House and Senate Republicans to stand up to the President and his unprecedented overreach."
Senate Minority Leader Chuck Schumer (D-N.Y.) also panned the move, calling it "a slap in the face" in a post to Twitter on Wednesday evening.
"It is a slap in the face to the members of the Armed Forces who serve our country that @realDonaldTrump is willing to cannibalize already allocated military funding to boost his own ego, and for a wall he promised Mexico would pay to build."
In South Carolina, Fort Bragg, a U.S. Army base home to airborne and special forces soldiers, saw $32 million moved to the border wall, money which had been set aside to build a replacement for Butner Elementary School. However, that project had already been put on hold prior to Tuesday's announcement.
Additional replacement buildings for schools on bases in Puerto Rico, the United Kingdom, Japan and Germany were also postponed. Altogether, the funds intended for the nine schools will supply almost $450 million for the border wall.
Other projects that will be postponed include a Crash Fire Rescue station at Fort Tyndall Air Force Base in Florida ($17 million); a replacement fire station at Laurel Bay in Fort Bliss, Texas ($10.750 million); dining facilities at bases in Texas and Puerto Rico (combined $31.5 million) and a Command and Control facility at Camp Tango in Korea ($17.5 million).