Donald Trump Ordered Illegal Removal of Braille Because 'No Blind People are Going to Live in Trump Tower': Report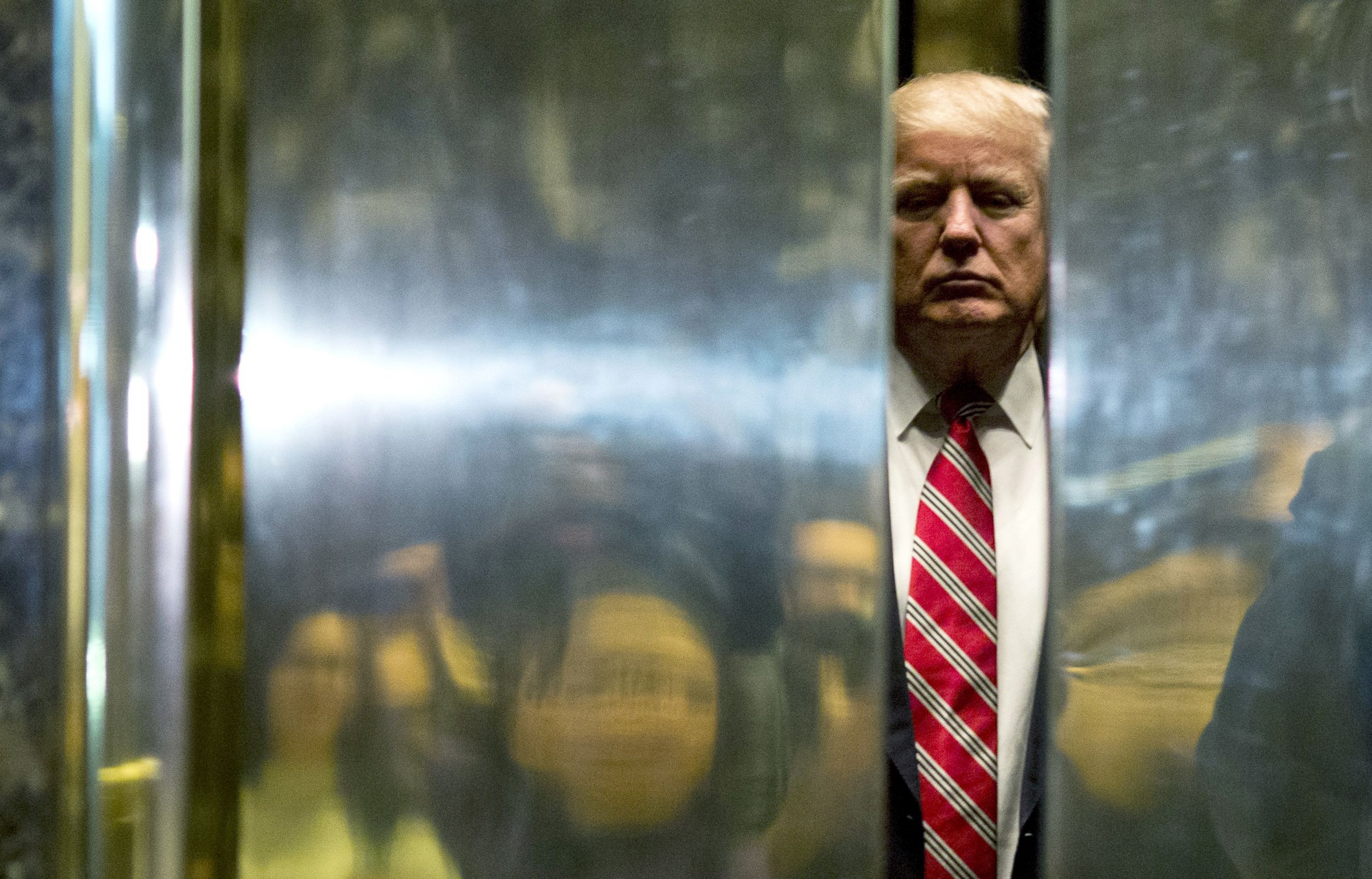 President Donald Trump allegedly ordered an architect not to include braille in Trump Tower elevator panels because "no blind people" would live in his building—even after being informed that excluding the tactile writing system is against federal law.
The alleged interaction was recounted by Barbara Res, who led construction at the Trump Organization, in an opinion piece in the New York Daily News on Wednesday.
"What's this?" Trump, noticing the small raised dots, reportedly asked the architect who went to his office to show what the residential elevator interiors would look like.
"Braille," the architect responded.
Trump apparently demanded that the architect take the feature out.
"We can't," the architect replied. "It's the law."
"Get rid of the [expletive] braille. No blind people are going to live in Trump Tower," Trump shouted, according to Res. "Just do it."
The architect pushed back, making Trump yet more mad. The future president also apparently called the architect weak, considered architects and engineers to be weak unlike construction workers, and enjoyed tormenting weak people.
Trump ordered "outrageous or just plain stupid ideas, both legal and illegal. Sometimes those lines were blurred," Res wrote.
Trump deep down did not expect that the architect would take out the braille, according to Res. She brought up the incident, of which the date is unknown, because it drew a resemblance to absurd alleged exchanges detailed by investigative journalist Bob Woodward in his new book Fear: Trump in the White House, and in an anonymous op-ed by a senior Trump administration member published in The New York Times last week.
Woodward illustrated an unpredictable life inside the White House as Trump made major policy decisions often on a whim. The op-ed writer, meanwhile, stated: "There is a quiet resistance within the administration of people choosing to put country first."
Res said she "wasn't surprised" by snippets in either piece, and that Trump even in the past "would expect people to lie for him."
"Trump is really not all that different now, but the stakes are higher," Res wrote. "The 'just do its' are getting done. And they are not directed at carpenters and painters or fan magazines. Now they're about alienating allies, cozying up to dictators and employing dangerous nonsensical economic tactics."
Other accounts of Trump diverting from normal etiquette at his properties have emerged. Trump reportedly called Todd Brassner, a longtime resident at Trump Tower who died in an April fire in his apartment there, a "crazy Jew." Brassner later said he was not a Jew, but rather a Hebrew.