Will Donald Trump Trash 'Brand America'?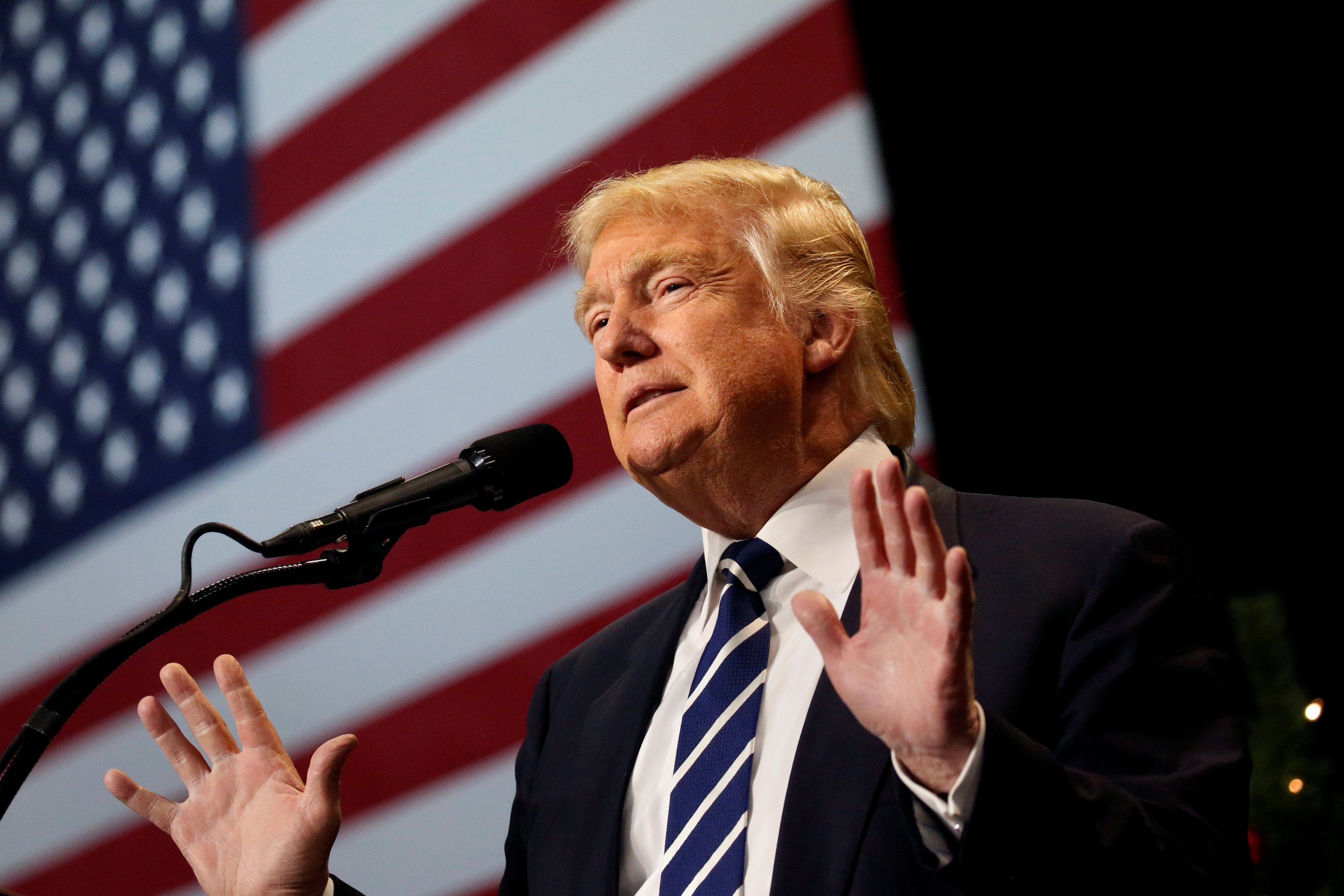 As President-elect Donald Trump prepares for office next month, his victory is still sending shockwaves around the world. For instance, his continuing nomination of an array of cabinet ministers with personal wealth some 50 times that of George W. Bush's first cabinet has raised concerns about the nature of the new administration and its potential conflict of interests.
This continued surprise at some of Trump's early decisions and appointments threatens to damage the reputation of the United States (or "Brand America") internationally. Indeed, Shashi Tharoor, former U.N. under-secretary general and a current Indian MP, has already asserted that the billionaire businessman's presidency could mean "the end of U.S. soft power" by exposing "tendencies the world never used to associate with the U.S.: xenophobia, misogyny, pessimism and selfishness."
Brand America is especially likely to take a battering if Trump continues with the undiplomatic pronouncements he regularly espoused during the campaign. Examples here include his assertions in April that Washington should withdraw troops from South Korea and Japan and allow those countries, and potentially others, including Saudi Arabia, to develop nuclear arsenals.
While these ideas enjoy some support in the United States and internationally too, they fly in the face of U.S. foreign policy over decades that has largely been focused on preventing nuclear weapon proliferation. So significant was the level of diplomatic concern in Japan, for instance, that both the prime minister and foreign minister responded forcefully, with the latter asserting that "it is impossible that Japan will arm itself with nuclear weapons."
These controversies are only one example of a string of foreign policy indelicacies so far. Other instances of diplomatic angst he caused in the run-up to his election include his plans for building a border wall with Mexico (which he claims the Mexican government will pay for); and a proposed ban on all Muslims entering the United States (a commitment he has since backtracked from).
Much will now depend on whether Trump continues to adopt the occasionally more conciliatory language he has adopted since election day, or whether the wild rhetoric and policy ideas of the campaign return. If so, there is likely to be a spike again in anti-U.S. sentiment in at least some key countries, for the first time since George W. Bush's presidency.
This could undercut much of the work that President Barack Obama has undertaken to turn around the climate of perception about the country in the last eight years. Coming into office in 2009, Obama confronted a situation in which anti-U.S. sentiment was like that during the Vietnam War.
The Obama team has done much to reverse these public opinion patterns. And according to one research study, by Anholt-GfK Roper Nation Brands Index, which uses the same tools consultants use to value corporate brands, the "Obama effect" was estimated to have raised the value of "Brand America" by $2.1 trillion in the first year of his presidency alone.
This reflected the substantial increase in foreigners regarding the United States as the most admired country in the world again following the Bush presidency. And this turnaround in fortunes was not only been welcomed in Washington but also in corporate America following concerns during the Bush years that U.S.-headquartered multinationals were becoming a focus for commercial backlash from anti-Americanism.
While Trump was criticized during the campaign by audiences across much of the globe, it is in the so-called Islamic world where the risks to Brand America are potentially highest. For instance, Trump's previous plans to "shut down" immigration from all Muslims has been decried by Egypt's top religious authority for its "hostile view of Islam and Muslims."
U.S. public diplomacy problems, however, are not just restricted to Muslim-majority countries. Many internationally, for instance, have been disappointed by Obama's failure to close Guantanamo Bay, and there is significant foreign unease about increased U.S. use of drone strikes during his presidency.
It is in this context that foreigners are viewing Trump's elevation to the presidency. And it appears possible that global opinion could possibly be even more hostile to him than Bush, highlighting the downside risks for Brand America.
The risk is heightened by the fact that Clinton was more favored, than Trump, by foreign audiences to be the next U.S. president, partly because she was perceived as the "continuity candidate" for the Obama administration. She was, for instance, the standout winner, in a poll of nearly 50,000 people in 45 countries, covering 75 percent of the world, by WIN/Gallup International Association. The survey found Clinton was favored (often strongly) over Trump in all but one country: Russia.
These results were very similar to those from German business newspaper Handelsblatt, which surveyed 20,000 people in the G20 countries. Once again, Russia was the only state where Trump bested Clinton.
Taken overall, Trump has potential to be one of the least popular U.S. president ever overseas. While Brand America has rebounded under Obama, there are now significant downside risks for the U.S. reputation overseas should the new president-elect return to the sometimes wild rhetoric and controversial policy positions of his campaign.
Andrew Hammond is an associate at LSE IDEAS (the Centre for International Affairs, Diplomacy and Strategy) at the London School of Economics.