Donald Trump Breaks Silence on Midterm Failures, Blasts Mitch McConnell
Former President Donald Trump on Sunday blamed Senate Minority Leader Mitch McConnell for the midterm election results that were not in favor of some GOP candidates.
"It's Mitch McConnell's fault. Spending money to defeat great Republican candidates instead of backing Blake Masters and others was a big mistake. Giving 4 Trillion Dollars to the Radical Left for the Green New Deal, not Infrastructure, was an even bigger mistake. He blew the Midterms, and everyone despises him and his otherwise lovely wife, Coco Chow!" Trump said on his social media platform, Truth Social.
Democrats achieved major gains in some states over the past week, while Trump-endorsed Republican candidates were left with losses that the GOP found disappointing as they were positioning themselves for a Senate majority.
Trump's midterm failures is currently affecting his popularity and influence among members of his own party, including Maryland Governor Larry Hogan, who said on Sunday that sticking with the ex-president is the "definition of insanity."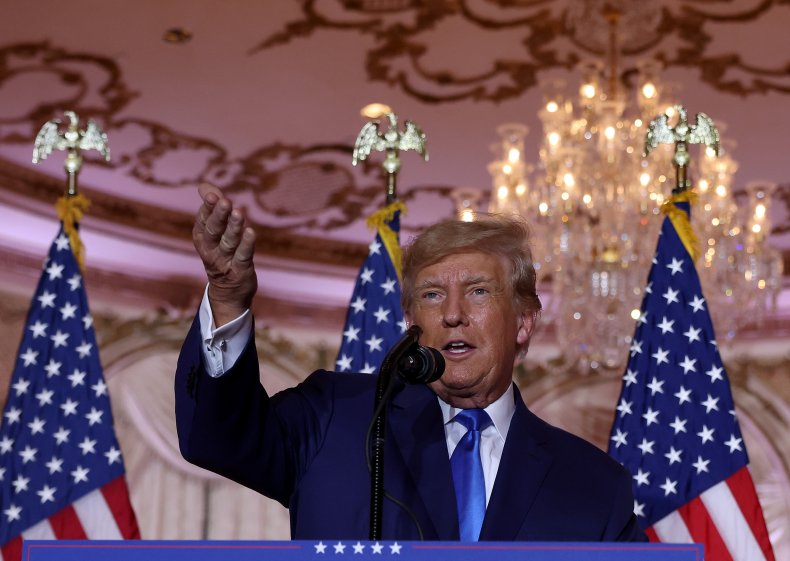 At the moment, Democrats are officially maintaining and potentially growing their Senate control while it is still unclear which party will take House majority.
Trump has repeatedly criticized McConnell and called for his removal from his role in the Senate, while the minority leader blamed the former president for the attacks on January 6, 2021, when his supporters stormed the Capitol building in an effort to overturn the 2020 presidential election results.
McConnell was asked by reporters in January about his goals if the GOP controls the Senate, according to NBC News. However, he didn't answer the question and said "that is a very good question. And I'll let you know when we take it back."
Trump said this week that he backs Florida Senator Rick Scott, a potential challenger to McConnell, for GOP leader amid tensions between both Republicans.
He spoke on a recent broadcast of former Fox News host Glenn Beck's Blaze Media news program and confirmed that he supports Scott as a potential for Senate GOP leadership. The former president again expressed his dissatisfaction with McConnell and also took aim at his wife, Elaine Chao with potentially racist remarks.
"I think Rick Scott would be much better than McConnell," Trump said. "I know McConnell well. His wife, I call her CoCo Chao. I wasn't sad to see her go. I'm not a fan of McConnell and I am a fan of Rick Scott."
Scott, was preparing for a GOP victory in the Senate to challenge McConnell as party leader, Politico reported on Thursday. He had reportedly even announced his intentions before in a video. However, those intentions might not come to fruition with the current elections results.
Newsweek reached out to McConnell's media office for comment.
Update 11/13/22, 12:45 p.m. ET: This story was updated to include additional information.