How Did Donald Trump Influence the U.K.'s Brexit Vote?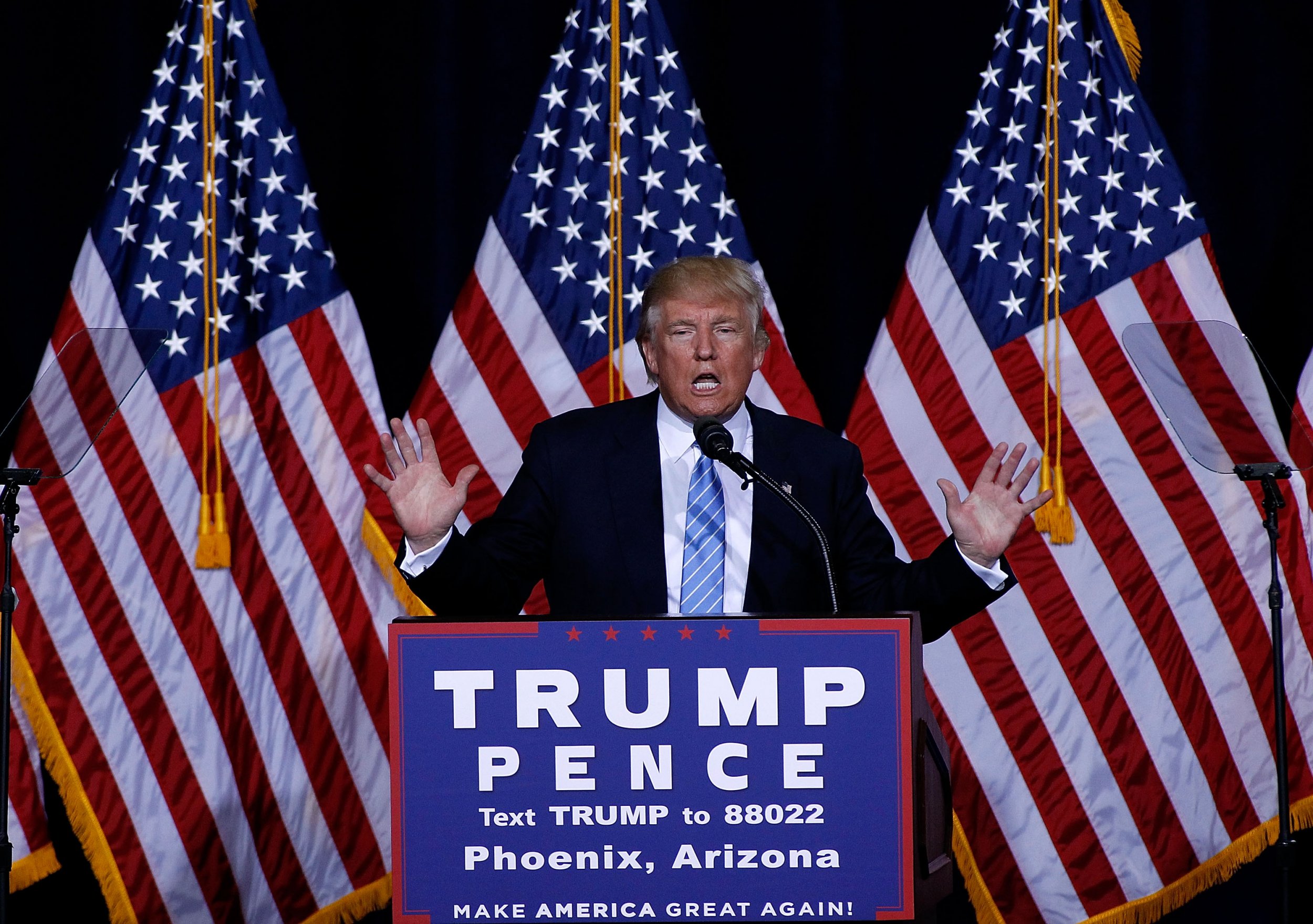 Donald Trump wants to be known as "Mr Brexit;" or so he tweeted last month. So he'll probably be pleased with a new study that finds he was one of just three anti-EU politicians who personally helped to influence voters towards "leave" in the U.K.'s June referendum.
Polling conducted by the Electoral Reform Society (ERS) from February to June (the last five months of the EU referendum campaign) found that, out of a range of senior figures from both sides, only former UKIP leader Nigel Farage, former mayor of London Boris Johnson and Trump had the effect they intended on the vote.
All three men did not influence most voters' decision in either direction. But almost 20 percent of voters said Trump pushed them towards voting leave, compared to just over 10 percent who said he influenced them to vote "Remain."
While Trump was on record as a supporter of Brexit, he made few direct interventions in the public debate. Compared to Johnson and Farage, both of whom appeared almost daily in the media, his contribution was tiny.
But Leave.EU, a grassroots Brexit campaign seen as the more anti-establishment of the two main pro-leave groups, used Trump in its material. In May it sparked controversy when it posted on Facebook a recording of Trump reading a poem implicitly comparing refugees to snakes.
And Trump enjoys some support on the Euroskeptic right of British politics. UKIP's former leader Nigel Farage has backed his presidential bid, and he is admired by many supporters of far-right groups including the British National Party (BNP) and Tommy Robinson, the former leader of the English Defence League (EDL).
Sunder Katwala, director of the think tank British Future, thinks the ERS study does not necessarily indicate that Trump actively influenced the Brexit vote. Rather, he says, it is an indication of the politically incorrect right-winger's appeal to a small core of pro-Brexit, anti-immigration voters.
"To the extent that Trump has a limited appeal in the U.K., it would be to voters who were very much part of the Leave core," Katwala says. "A minority are expressing approval of somebody who the mainstream disapprove of."
In the ERS study, Farage and Johnson were found to have swayed around 30 percent of voters each toward the Brexit side.
The study is also a damning indictment of top politicians on the pro-EU side of the debate. Former Prime Minister David Cameron, U.S. President Barack Obama and Labour leader Jeremy Corbyn, who all argued in favor of a "Remain" vote, were more likely to put voters off and sway them towards "Leave," the study found.
"Above all, what these numbers tell us is that people had by and large lost faith in established political figures as opinion-leaders," the ERS study said.
It concluded: "Traditional theory on campaigning in referendums is that such figures can command considerable allegiance owing to voters' tendency to follow political party cues.
"But such was the culture of mistrust in the EU referendum that the 'big beast' approach appeared to have, for the Remain side at least, the opposite of the desired effect."