President Donald Trump's refusal to answer whether he would send the FBI to investigate the apparent killing of Saudi journalist and Washington Post columnist Jamal Khashoggi showed the "moral impotence" he's brought to the U.S., and that he appears to be "for sale," MSNBC's Morning Joe hosts said Thursday.
Morning Joe aired clips of Trump's remarks Wednesday in which he said that Saudi Arabia was "an ally and a tremendous purchaser of not only military equipment but other things." A journalist in the Oval Office brought up the fact that Khashoggi was a Virginia resident and "why not send the FBI?"
Trump answered, "Well, he wasn't a citizen of this country. You don't know whether or not we have. I'm not going to tell you. Why would I tell you?"
Co-host Joe Scarborough broke in: "Because the whole world is watching, Donald, that's why you should.
"They're listening to you, and it seems you are for sale, your administration is for sale, your White House is for sale," Scarborough continued. He told Trump that the Russians "spend money, make you a richer guy while you make America poorer, morally." Scarborough also brought up the president's tweet on Tuesday in which Trump called reports of his financial interests in Saudi Arabia "fake news."
Morning Joe then aired several video clips of Trump, on the campaign trail, talking about the millions he had gained doing business with the Saudis and that he liked and even loved them.
Scarborough asked his co-host Mika Brzezinski what her late father, Zbigniew Brzezinski, who served as President Jimmy Carter's national security adviser, would think of Trump's comments.
"He would be staggered," Brzezinski said. "You know, it's one thing when the most powerful country has no leverage on its adversaries. We've talked for months about how the Russians and Chinese continue to benefit from America's moral impotence."
"That's what it is," Scarborough said.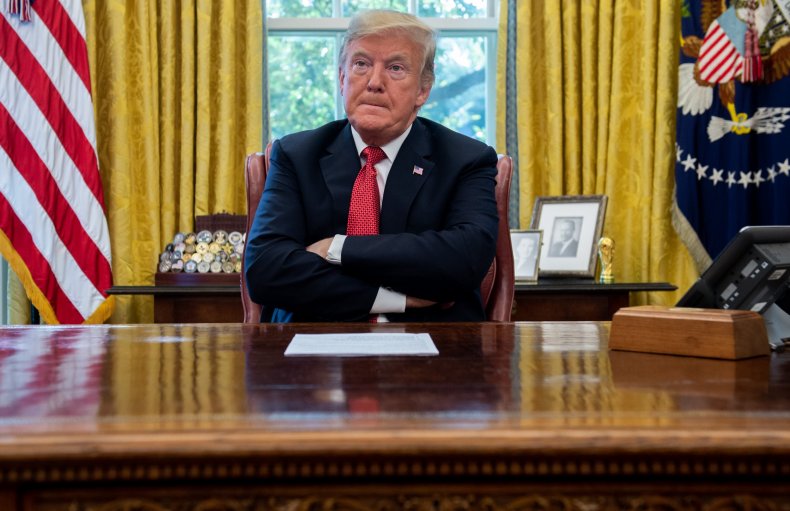 Brzezinski pointed out that Saudi Arabia "was supposed to be our ally" but that 15 Saudis were among those responsible for killing about 3,000 Americans in the 9/11 attacks and that 15 members of the Saudi death squad reportedly tortured and murdered Khashoggi.
"We are not surprised at the president's pathetic response," Brzezinski said.
Khashoggi, who criticized the Saudi government in his columns, entered the kingdom's consulate in Istanbul earlier this month and never came out. Trump said his disappearance could have been owed to a "rogue killing," and at no point criticized the Saudi government regarding Khashoggi's disappearance.