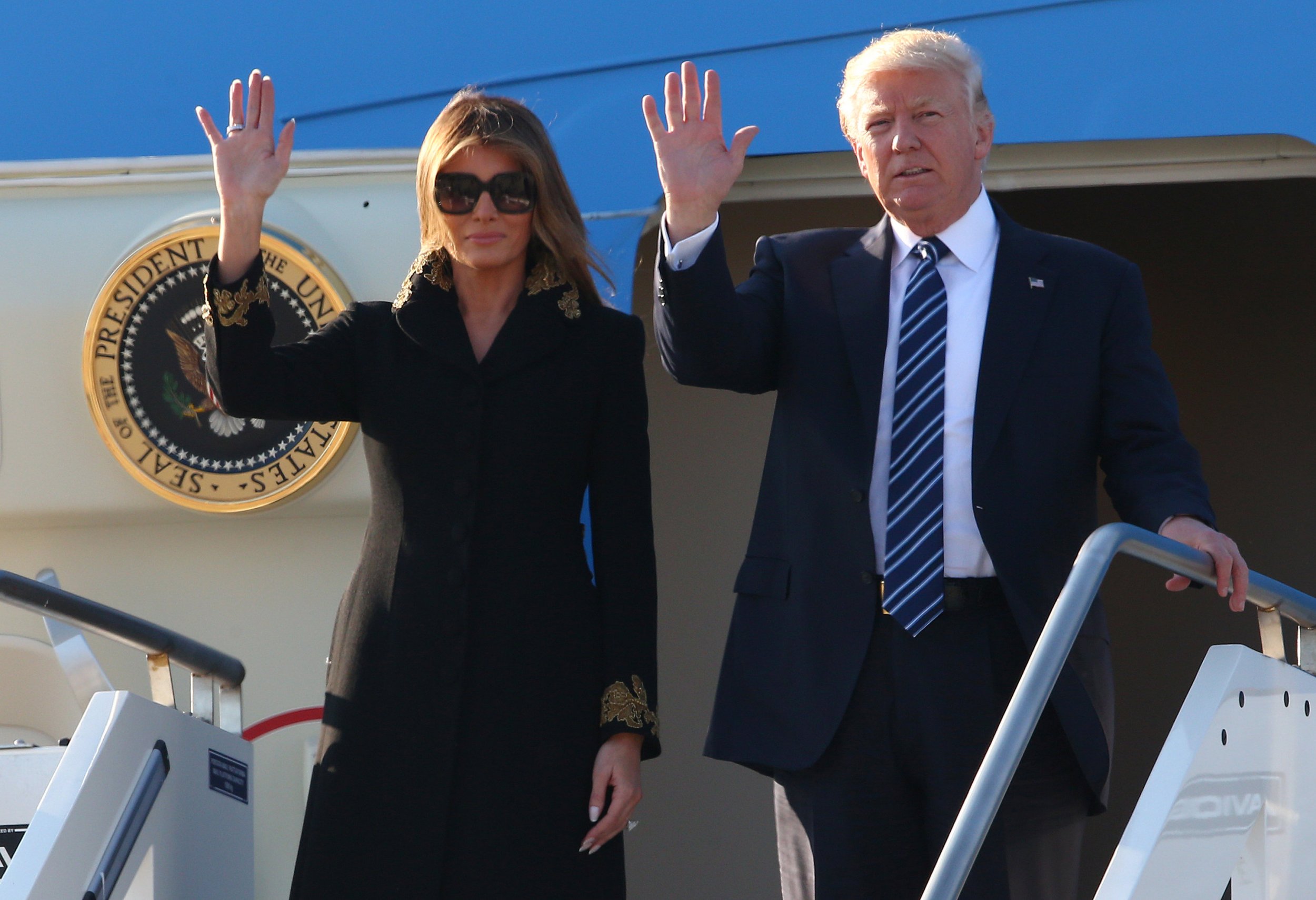 Prominent Belgians have teamed up with a local newspaper to welcome Donald Trump to Brussels with a message: "We love our hellhole!"
The U.S. President, who said in a 2016 Fox News interview that Brussels residents were "living in a hellhole," is in the city for meetings with EU, national and Nato leaders on Thursday.
The Belgian newspaper Het Laatste Nieuws gathered dozens of Belgian musicians, businesspeople and other figures for a special feature celebrating Brussels.
The participants wore "make America great again"-style red baseball caps reading "We love our hellhole."
Aboubakr Bensaihi, a 21-year-old actor and rapper, told the paper he loved Brussels because it is "chill. People are jolly. There are different cultures and respect for each other."
Jill Peeters, a 42-year-old weather woman, said that when she went to conferences around the world "you know what I always take? Chocolates and beer! My colleagues in America, for example, are always super happy with the chocolates and Belgian beer."
Steven Deduytsche, a 38-year-old entrepreneur, said that Belgium was "small and brave," while Kim Gevaert, a 38 year old former sprinter, said Brussels was full of "people in all colours of the rainbow, not dull but wonderfully bright."
Trump arrived in the city Wednesday night and held a bilateral meeting with Belgian Prime Minister Charles Michel that included a discussion of counterterrorism.
"We are fighting very hard, doing very well under our generals, making tremendous progress," Trump told Michel. "But when you see something like what happened a few days ago [in Manchester, U.K.] you realize how important it is to win this fight. And we will win this fight."
Thousands of demonstrators took to the streets to protest Trump's arrival, carrying flags and banners inscribed with slogans such as "Fight Donald Trump and his billionaire friends" and "stay out of our hole."