Donald Trump Buddha Statues Are Being Sold Across China
A Chinese furniture maker made headlines this week after it began selling Donald Trump Buddha statues online, spawning a string of competing copycats.
Buyers on Alibaba-owned e-commerce site Taobao can order a 6-inch pensive statuette of the 45th president of the United States starting at 999 Chinese yuan ($150).
The figurine features former President Trump meditating in a lotus position with his eyes shut. The miniature sculpture, which can be made in either porcelain or resin, is listed on Taobao as "Ancient India Know-All Buddha Trump."
The toy is accompanied by the phrase "Make Your Company Great Again," a play on the president's 2016 campaign slogan "Make America Great Again."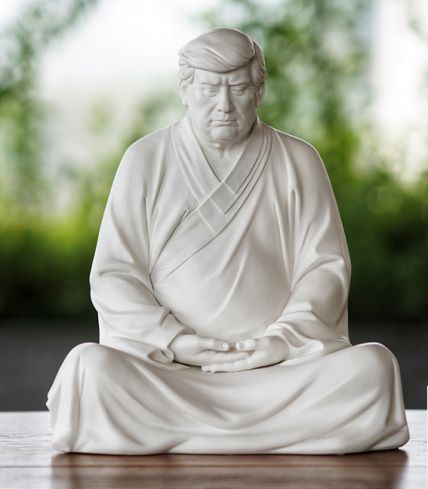 While the statue comes in only one pose, it is offered in two sizes—a larger 18-inch version of the president in Buddhist monk robes is available for 3,999 Chinese yuan ($615)
The five-star Taobao carpentry business named "Buduo" has already sold 36 of the statuettes, including two of the big ones. It has promised customers delivery in April.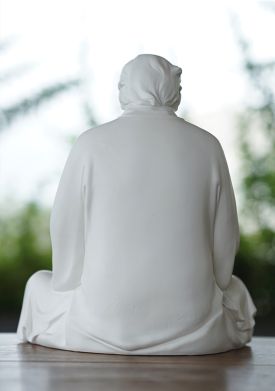 According to China's state-owned tabloid Global Times, which said it spoke with the unnamed owner, most buyers are purchasing the figurine for fun.
There appears to be a larger market for Trump memorabilia in China. Several businesses on Taobao are now listing copycat Donald Trump Buddha statues—some even offering a seven-day unconditional refund policy.
Other related merchandise on the retail website includes T-shirts and hoodies bearing the president's likeness, as well as mugs shaped like his face.
For a discounted price of 16 Chinese yuan, shoppers can even get their hands on a Trump-themed toilet brush, which features his iconic orange hair as the bristles.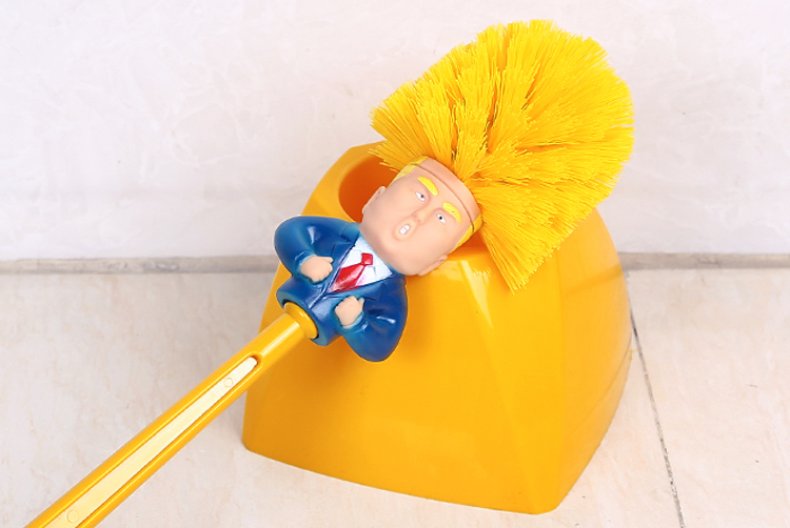 The Chinese government had a complex relationship with the Trump administration. It began with a diplomatic faux pas and led to a phase-one trade deal before disagreements over Beijing's early handling of COVID-19 plunged bilateral ties to an all-time low.
Officially, Beijing is still blaming President Joe Biden's predecessor for fraught U.S.-China relations, but the Chinese public seemed to enjoy watching much of the controversy he created in domestic American politics, right up until his high-profile Twitter ban in January.
"Trump" was the most searched term on Chinese social media and microblogging website Weibo in 2020, according to local media reports.
Between January 1 and December 24 last year, the former president found himself on Weibo's trending list 589 times—nearly 60 percent more than the celebrity who placed second on the list: singer/actor Wang Yibo.
Trump was the only non-Chinese person and the only politician to appear among the 20 most-searched individuals of the year.