Trump's Budget Cuts Face Blowback From Scientists, Doctors, Concerned Americans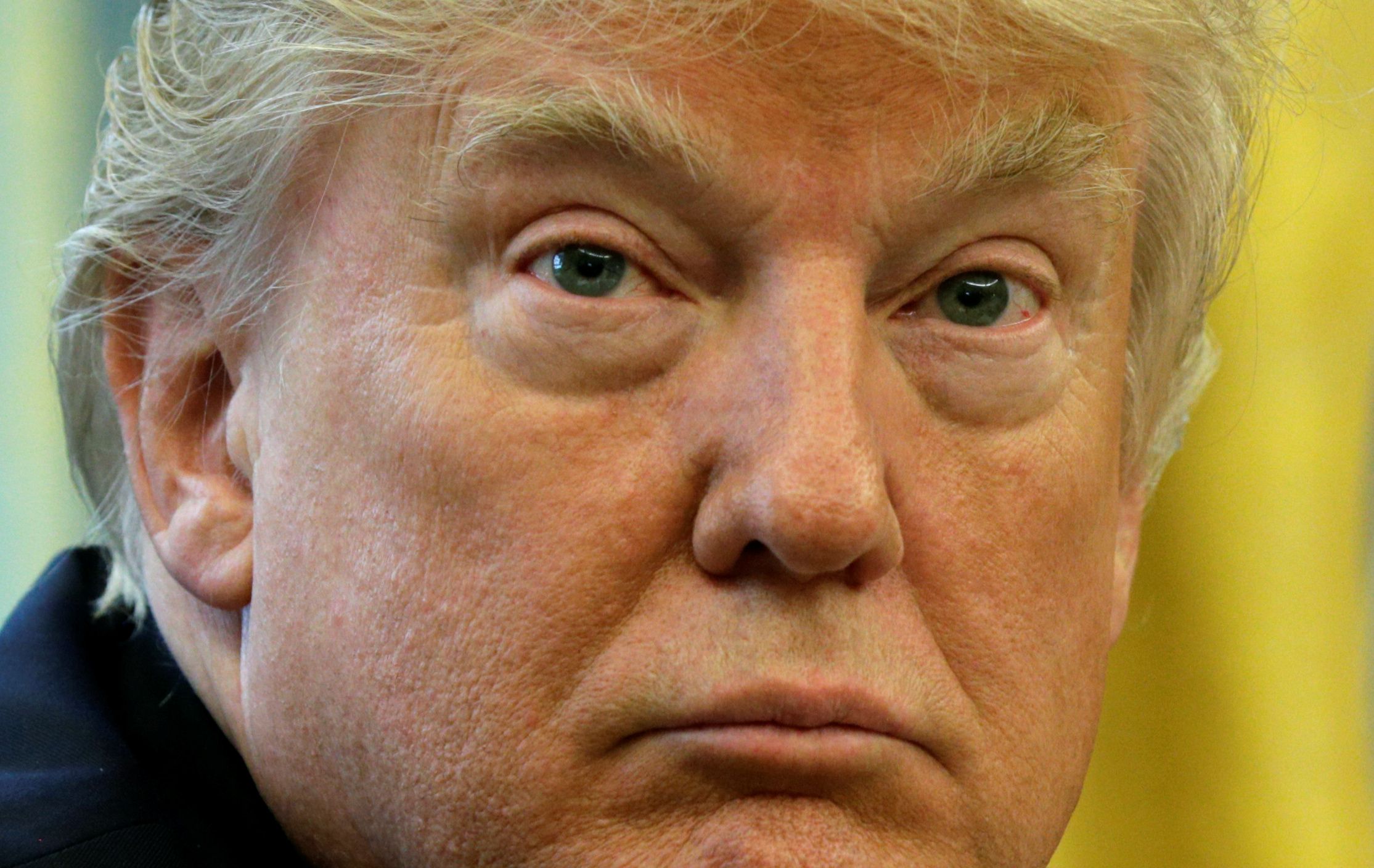 Doctors, scientists and members of the international research community now have one more thing they can largely agree on, aside from climate change being very real and not just a hoax created by the Chinese: the potential damage President Donald Trump's budget can have on America's standing as a global leader of innovation.
A variety of groups often absent from the national conversation on domestic politics have voiced their strong opposition to Trump's proposed slashes to a bevy of federal programs, including a 22 percent cut to the National Institute of Health and an 11 percent cut for the National Science Foundation.
Benjamin Corb, public affairs director for the American Society for Biochemistry and Molecular Biology, tells Newsweek the controversial budget plans will "roll back years of bipartisan support" in a statement Tuesday.
Related: Trump's Budget Slashes Spending on Poor, Aims to Erase Deficit
"Overall, the president's budget would bring total federal investments in scientific research spending to a 40-year low," Corb says. "Further, the president's budget, which cuts nondefense discretionary spending while significantly increasing defense spending, eliminates the parity between defense and nondefense spending that has been a hallmark of America's recent fiscal policy."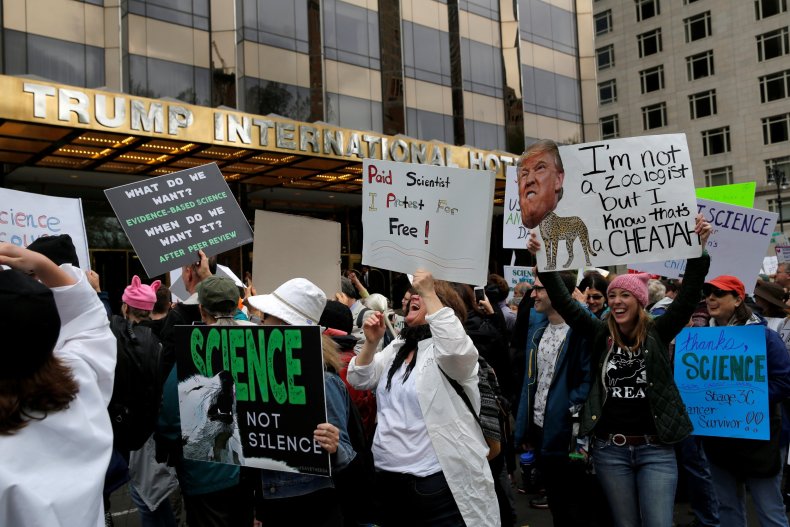 Research and consulting groups like Avalere Health, a Washington-based healthcare firm, have also warned of the upcoming battle many science programs will face under Trump, though a representative of the organization said the current proposal isn't likely to make it through Congress.
"I think there is no chance that they are able to get significant cuts to NIH through Congress," Chris Sloan, a manager at Avalere Health, told Medical Economics in April.
Doctors' groups have also come out against the spending bill, noting the lasting effects enormous cuts could have on the nation's overall health and scientific research.
"Cutting the funding in this way will have devastating and generation-long effects," Dr. Clifford Hudis, CEO of the American Society of Clinical Oncology, told NBC News in March when reports of Trump's plans were initially revealed. "Medical research] is a fundamental driver of American economic strength, and it is being compromised here. It's a jobs program."
Meanwhile, lawmakers like Vermont Sen. Bernie Sanders tells Newsweek in a statement Tuesday the president's budget is "dead on arrival" when it reaches the floor of Congress.
"This is a budget that is immoral and that will cause an enormous amount of pain for the most vulnerable people in our nation," Sanders says. "This is a budget that will be rejected by the American people and must not see the light of day here in Congress."
The reductions in federal funding also impact many widely popular programs, including $192 billion in cuts to food stamps, nearly $800 billion cuts in Medicaid and $21 billion in welfare services.