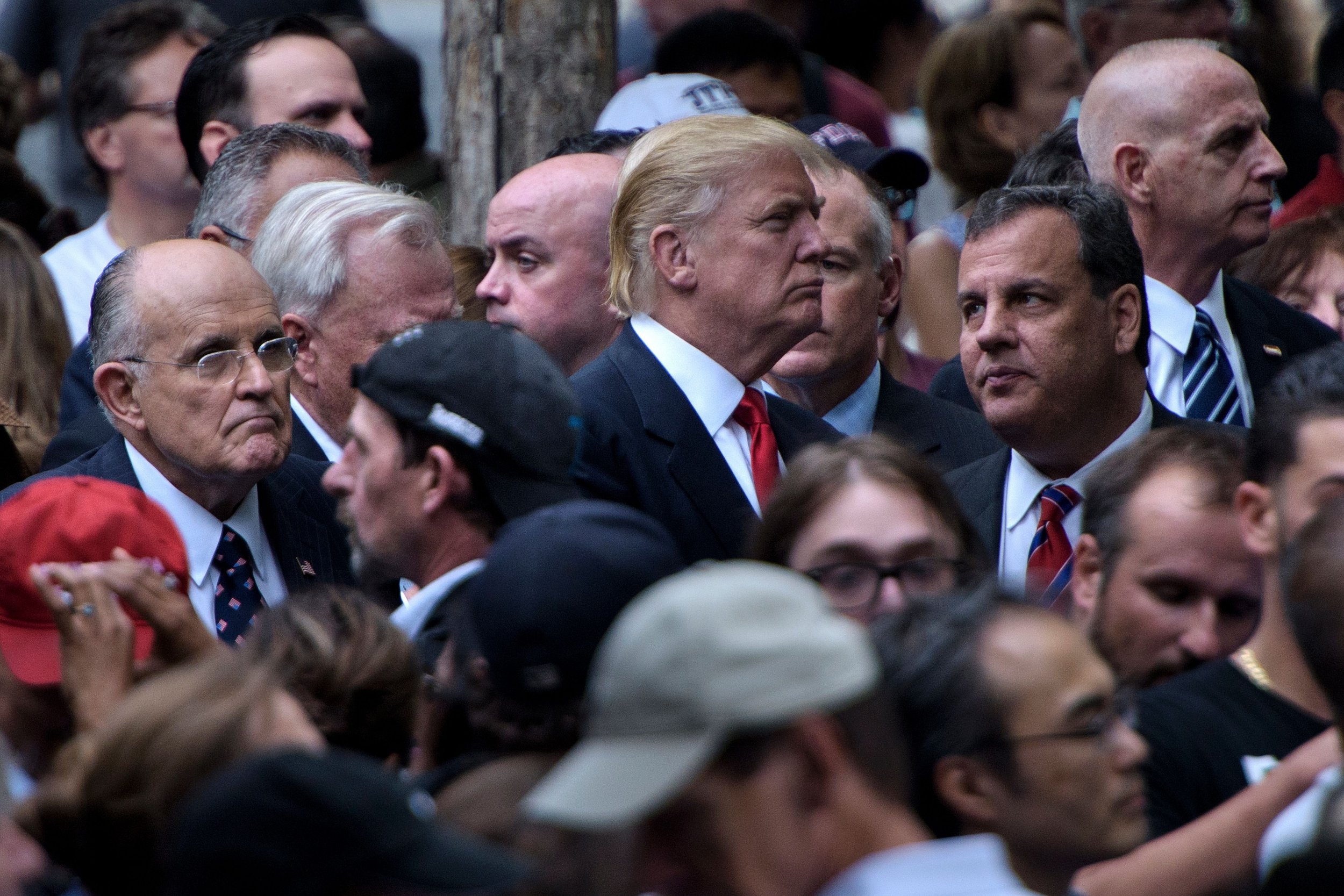 When Justin Trudeau was elected prime minister of Canada and appointed a precedent-shattering 50:50 ratio of male and female appointees to his cabinet, his pithy comment was, "It's 2015."
Unfortunately, under a Trump administration, the U.S. is looking more like the 1970s. Fewer women are being considered by Trump for leadership positions than in any other administration since President Gerald Ford.
That's not just politically incorrect—it will lead to poorer decision making. And given that Trump has said he plans to expand the U.S. military and take a harder-line approach towards adversaries such as ISIS, it's also potentially dangerous.
Teams that include women are less over-confident, make less risky decisions, and are more focused on problem solving than ego concerns. Including women may well be most important in the security sector, for research shows that all-male groups are far more aggressive in experimental wargaming simulations.
During the campaign, Trump had pressed his progressive hiring practices, with pronouncements that Trump companies employed more women than men in executive positions—a claim some media organizations said was untrue. While Trump and his daughter Ivanka proudly proclaimed their hiring strategy for the new administration as one that selects "the most qualified" people for the job, media reports suggest he has almost no qualified women under consideration. This isn't just politically incorrect. It's also bad for the country.
Although 43 percent of women voters—and 52 percent of white women—defied pollsters to help usher him into elected office, our president-elect's inner circle is stunningly homogenous: virtually all white and male, including loyalists Newt Gingrich, Chris Christie, Steve Gannon Jeff Sessions and Rudy Giuliani. And names being bandied about Washington right now only reinforce the lack of diversity, with no women's names even mentioned as remote possibilities for the what are typically considered to be the most important positions, such as Treasury and State.
The New York Times is reporting 48 serious candidates are being considered for top positions, but only 5 are women. Vox put together this shortlist of 47 individuals being considered for cabinet positions, based on the reporting of Vox, Politico and NBC. Of that 47, only eight are women, and only two men are people of color. A list of 13 economic advisers Trump issued in August this year are all white men.
If Trump's cabinet is less than 10 percent women, as it is currently projected to be, that will be the lowest representation of women since the 1970s. Looking back at the last six administrations, Obama's cabinet was 35 percent female, while George W. Bush's was only 16 percent women. Roughly 20 percent of Bill Clinton's cabinet members were women. George Bush senior, Reagan and Carter had less than a fifth women. Hillary Clinton had promised to make 50 percent of her cabinet female.
These are the women NBC has said are on Trump's short list for cabinet positions: Pam Bondi, Sarah Palin, Victoria Lipnic, Jan Brewer, Mary Fallin, Cynthia Lummis, Carol Comer, Leslie Rutledge. But where are seasoned names such as Paula Dobriansky, Meghan O'Sullivan, and Margaret Scobey? Someone needs to give the Trump team a binder full of women, fast.
Given that Trump has already surrounded himself with older white men, he must make a conscious effort to find talented, qualified female voices for the good of his team. Why? There is a corpus of empirical research demonstrating that adding women to decision-making groups improves outcomes.
For example, researchers at Carnegie Mellon and MIT found that group problem-solving abilities significantly improved for mixed-sex groups compared with all-male groups. Duke University researchers similarly found that women reacted to decision-making under stress by making safer, surer decisions, while men reacted by making riskier, go-for-the-big-win choices.
Cambridge researchers found a troubling decision-making syndrome related to testosterone, where success breeds overconfidence and irrational risk-taking, while failure creates exaggerated and again, irrational, risk-averseness. These researchers even suggest that fluctuations in male hormones could be partly responsible for the bubble-and-crash cycle so often seen in financial markets.
Researchers have also found that men in power feel more immune than women to scandal, and this feeling of being "bulletproof" also influences decisionmaking and behavior for the worse.
We'd argue that adding women to decision-making groups works not because women are genetically different than men (though they may be hormonally different); rather, it's that women are socialized very differently, and often have quite different life experiences than men. These fresh perspectives, priorities, and concerns can serve as a reality check on the development of bro culture groupthink and the risky shift that follows.
Furthermore, women are often conditioned by society to develop specific skills offsetting male propensities, for example how to help the men in their lives reconsider risky choices without loss of face, and how to defuse unproductive conflicts between men that may otherwise fracture their family or group. These skills are a general-purpose antidote to the decision-making proclivities of all-male groups, yielding both a better bottom line for companies as well as a better outcome for peace negotiations.
Researchers have also shown that decision-making groups are more satisfied with their choices when women have participated in making them, possibly because the decision seems more grounded in reality—having been vetted by the "other half" of humankind.
Now, some may say gender doesn't matter. Others might point to examples of women leaders who have taken aggressive positions militarily, such as Margaret Thatcher or Indira Gandhi. Hillary Clinton voted in support of the Iraq war, for example.
But that argument misses the point of what we do know. We're not suggesting there's an inherent pacifism of women—or that electing a woman leader guarantees a dovish road to world peace. What research shows is that a critical mass of women at the decision making table—roughly 30 percent—changes the dynamic enough to lead to better, safer and more effective decisions.
Several years ago, using the largest extant database on the status of women in the world, a team of researchers led by one of the co-authors of this article found that there is a strong and highly significant link between state security and women's security. This is why Trump's treatment of women matters: the best predictor of a state's peacefulness is not wealth, democracy or ethno-religious identity. It's how well women are treated. And whether women make it into the inner circle of a presidential administration is a clear signal of that treatment.
We still live in a male-dominated world. Women make up fewer than 10 percent of participants in peace processes. Women make up 23 percent of parliaments, on average worldwide. They make up fewer than 10 percent of the world's police and military, according to U.N. estimates.
But beyond Canada and places like Scandinavia, signs of change have been encouraging, The Colombian peace process, which may com to fruition soon, has been the most gender-inclusive peace process to date. Across Africa, women are rising into positions of leadership never seen before. While that 23 percent in parliaments might seem a dismal statistic, consider that that figure has doubled over the last 25 years. This is positive change that may lead to a more peaceful world.
The U.S. should continue this trend, not reverse it.
Donald Trump is no Justin Trudeau. But if he does believe in a merit-based approach, he'd do well to take to heart that including women in his inner circle would lead to better decisions. We challenge Donald Trump to appoint the same percentage of women cabinet members as the percentage of women who voted for him: 43 percent.
We hope the well-qualified women of the United States make it easy for him to do so; there's now a website to take applications for non-career positions in his administration. Where's those binders, folks?
Valerie M. Hudson is Professor and George H.W. Bush Chair at The Bush School of Government and Public Service at Texas A&M University, where she directs the Program on Women, Peace, and Security. The Carnegie Corporation of New York supports her research, but the views expressed here are solely hers.
Christina Asquith is Director of Across Women's Lives at PRI's The World, and founder of The Fuller Project for International Reporting . Follow her at @fullerproject , This article is published in partnership with Across Women's Lives at PRI's The World.