Donald Trump Watched Hours of Cable News and Became Furious Over Mattis Coverage So Brought Resignation Forward: Report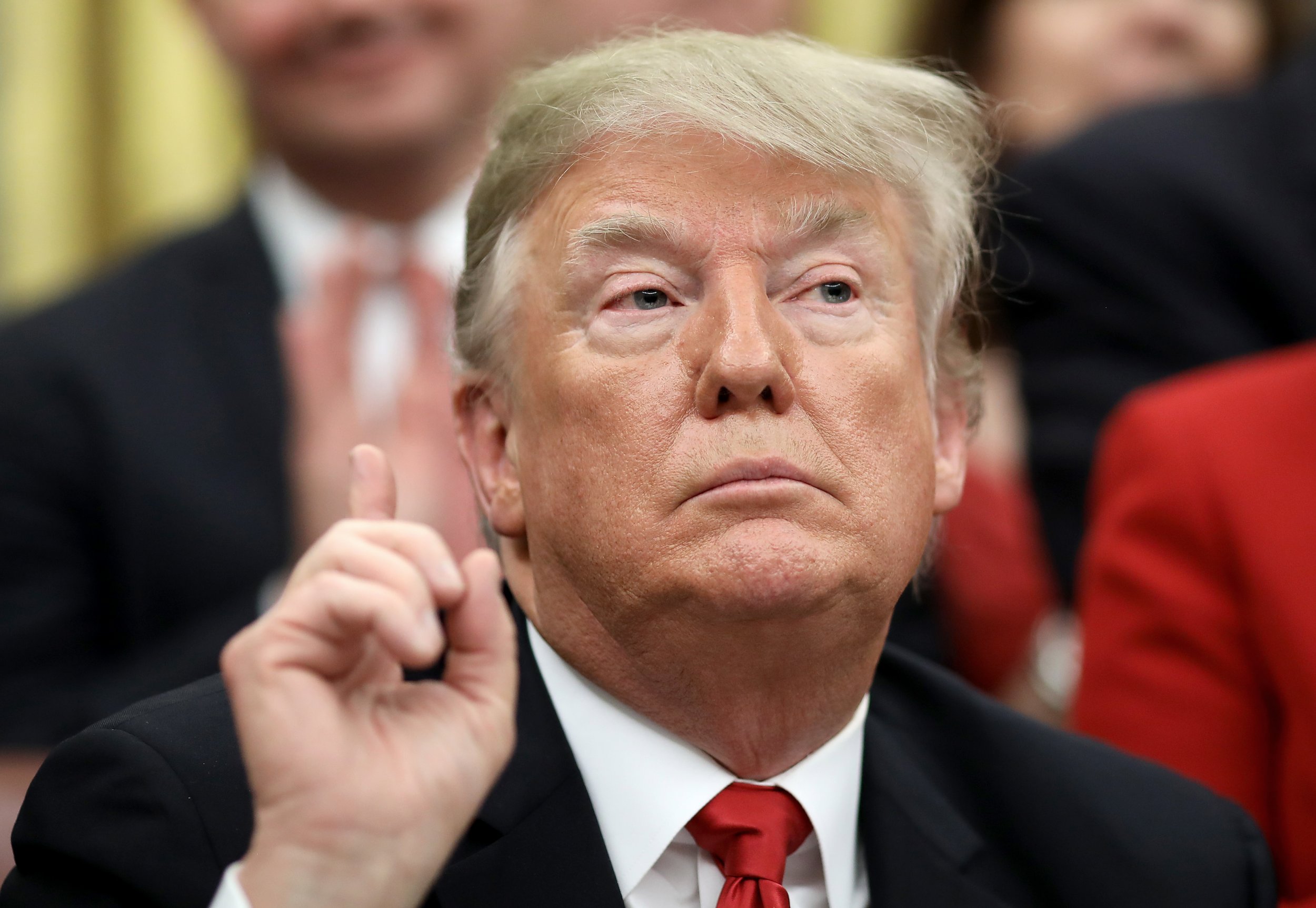 President Donald Trump opted to bring forward James Mattis's exit as defense secretary after watching hours of cable news coverage about the former general's resignation, White House aides told The Washington Post for a report published Sunday.
Trump abruptly announced on Thursday that Mattis was "retiring" effective from February 28, 2019. But Mattis immediately blew up that narrative with the release of a sharply worded resignation letter that offered a stinging rebuke of the president and his "America first" narrative.
The departure of Mattis, who was widely seen as a bulwark against some of Trump's impulses, was widely criticized by Republicans and Democrats alike. Mattis's announcement came in the wake of Trump's decision to withdraw all United States troops from Syria and half of the 14,000 troops stationed in Afghanistan.
On Sunday, Trump wrote on Twitter that Mattis's departure will be brought forward to the end of this year, with Deputy Secretary of defense Patrick Shanahan taking his place on a temporary basis.
"I am pleased to announce that our very talented Deputy Secretary of Defense, Patrick Shanahan, will assume the title of Acting Secretary of Defense starting January 1, 2019," Trump wrote. "Patrick has a long list of accomplishments while serving as Deputy, & previously Boeing. He will be great!"
Trump had been set to spend the holidays at his "winter White House" at Mar-a-Lago in Palm Beach, Florida. However, a government shutdown over funding for his border wall compelled him to remain in Washington. While there, Trump stationed himself in front of his TV and, according to the Post, became furious at the positive coverage afforded Mattis and the negativity directed at the president's recent foreign policy decisions. Even some of Trump's staunchest allies in the media, including those on Fox News, have been critical of Trump's withdrawal from Syria.
Trump continued to hit back at his critics on Monday morning.
"To those few Senators who think I don't like or appreciate being allied with other countries, they are wrong, I DO. What I don't like, however, is when many of these same countries take advantage of their friendship with the United States, both in Military Protection and Trade," he wrote.
"We are substantially subsidizing the Militaries of many VERY rich countries all over the world, while at the same time these countries take total advantage of the U.S., and our TAXPAYERS, on Trade. General Mattis did not see this as a problem. I DO, and it is being fixed!"