Donald Trump Called 'Mental Patient' by Ex-Clinton Staffer for Tweet Attacking CNN After Bomb Threat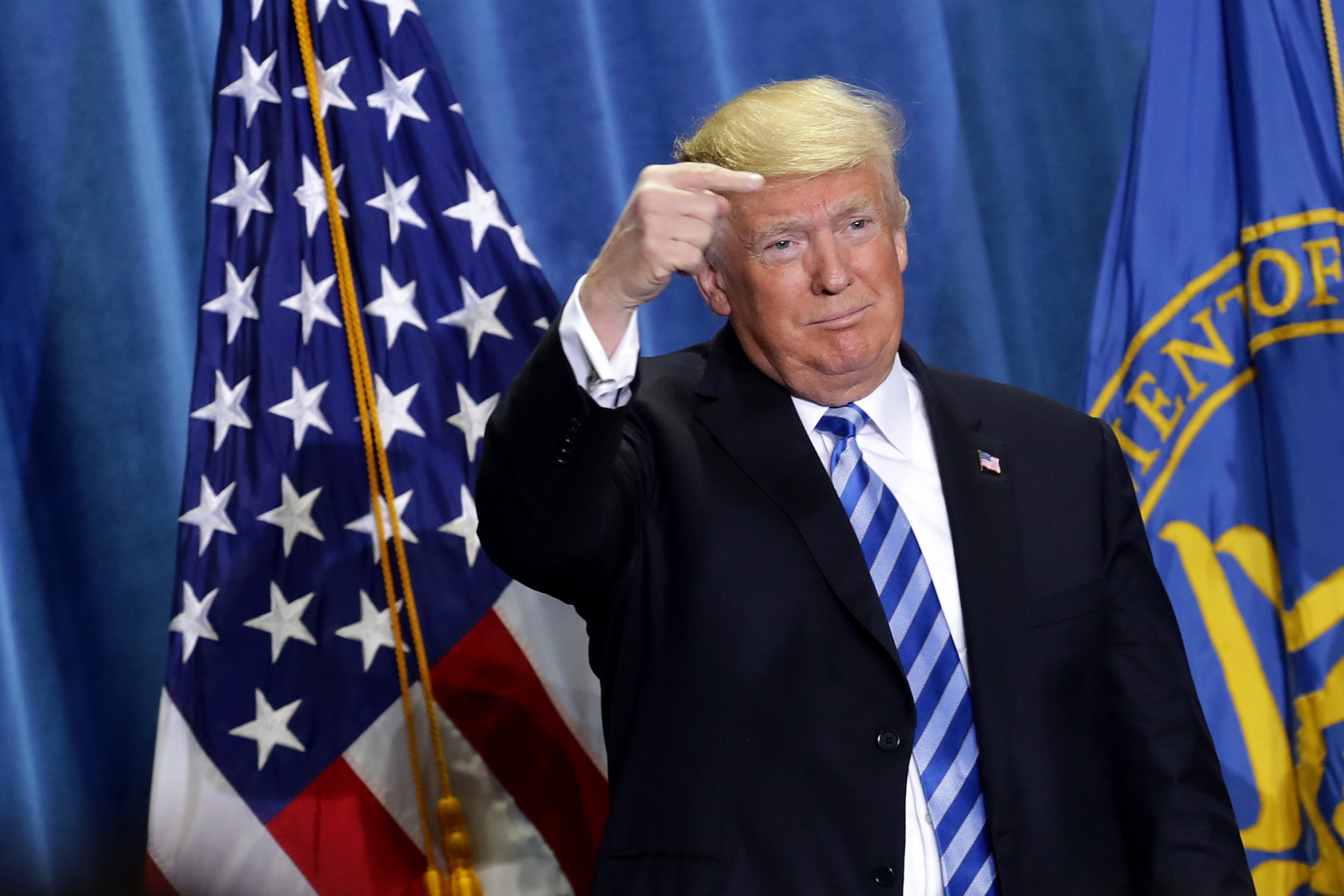 A former press secretary for President Bill Clinton likened President Donald Trump to a "mental patient" for attacking CNN on Twitter less than 48 hours after the media outlet evacuated its New York City offices due to a pipe bomb.
Joe Lockhart, who served as White House press secretary from 1998 to 2000, made the remark on CNN Friday regarding a tweet Trump sent at 3:14 a.m. the same day.
"Funny how lowly rated CNN, and others, can criticize me at will, even blaming me for the current spate of Bombs and ridiculously comparing this to September 11th and the Oklahoma City bombing," Trump tweeted, "Yet when I criticize them they go wild and scream, 'it's just not Presidential!'"
Lockhart said he was a bit tired of "worrying about the president's psyche."
"He was elected to be president of the United States, not a mental patient and being up at 3:30 in the morning," Lockhart said. "You know, there's the famous ad about the call [that] comes at 3:30—well the president, this guy is tweeting and criticizing people who are just reporting the news."
Lockhart opined that what had been underreported in the past couple of days was "the parallel" between right-wing media like Fox News and The Daily Caller, and the people who received the suspicious packages intended to kill them.
"I mean, the president can say it's nothing, its nothing—these were assassination attempts, and the symbiotic relationship with the Fox News network, the sort to state-run TV now, organizing and prosecuting these campaigns," Lockhart said.
CNN anchor Alisyn Camerota said it was "baffling" how Trump seemed to consider being president the same as being a cable news pundit. "He equates those, and that's just an interesting look at his psyche and how the president can feel so impotent," she said.
Political commentator John Avlon accused Trump of "playing the victim card." "He can "get armies of trolls and bots to support him, and he plays the victim, and it's fascinating and disturbing," Avlon said.
In the past few days, at least a dozen pipe bombs were mailed to CNN and politicians and celebrities critical of Trump. The targets included Hillary Clinton, former President Barack Obama, former Vice President Joe Biden, Democratic Congresswoman Maxine Waters, former Attorney General Eric Holder, Democratic donor George Soros, former Democratic National Committee chair Debbie Wasserman Schultz, actor Robert De Niro, Democratic Senator Cory Booker and former National Intelligence Director James Clapper.
Authorities are also investigating another suspicious package addressed to Democratic Senator Kamala Harris in Sacramento, California, according to latest reports.
Trump on Wednesday condemned the attacks, saying, "The full weight of our government is being deployed to conduct this investigation and bring those responsible for these despicable acts to justice." The president added that "in these times, we have to unify." But his opinion of CNN clearly has not changed.