Donald Trump Called a 'Motherf***er' for Second Time in 3 Days, This Time by Canada's First Woman Prime Minister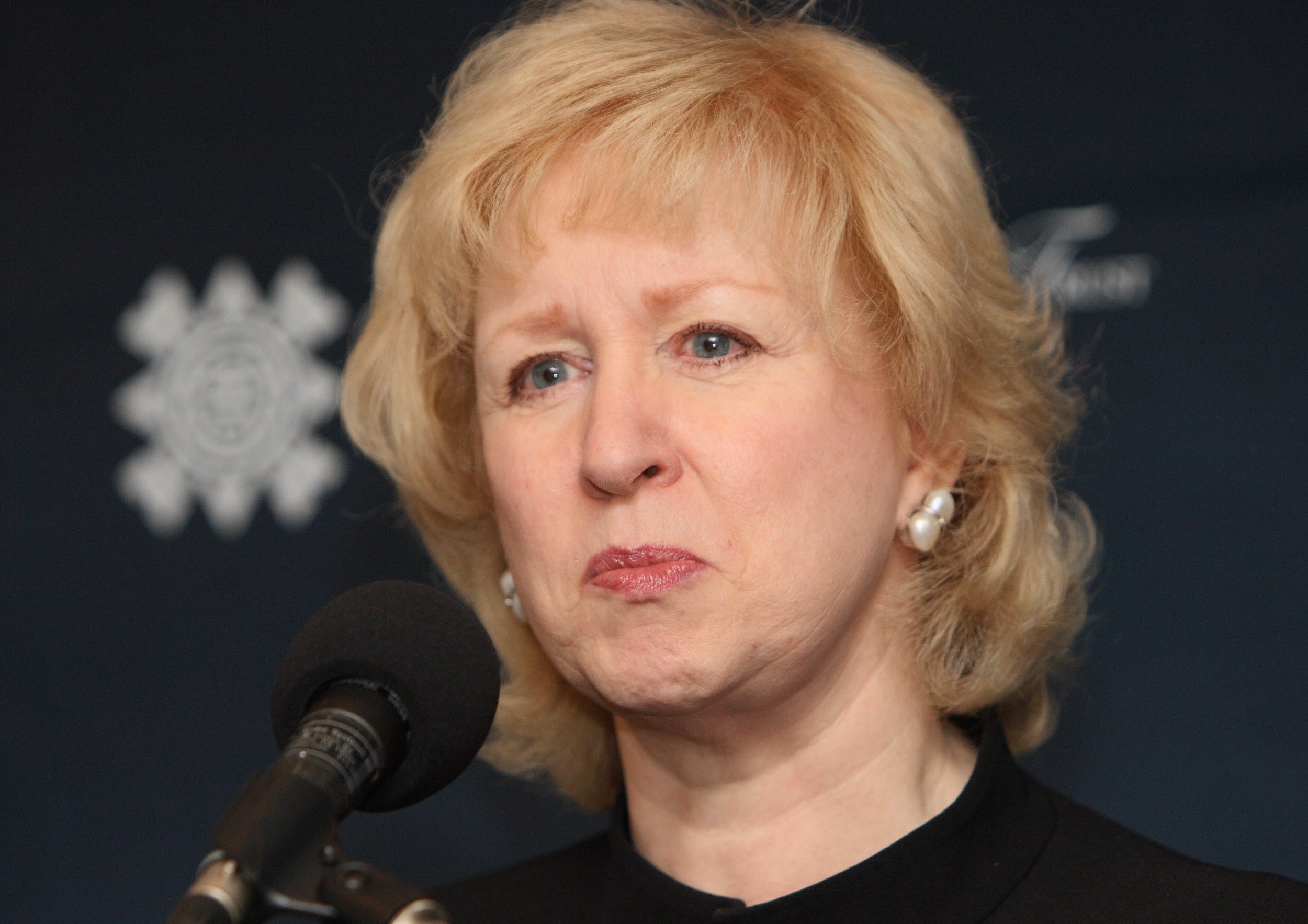 A former Canadian prime minister has sparked a debate about diplomatic language after she described President Donald Trump as a "motherf***er" in a tweet.
Kim Campbell, who was Canada's head of government in 1993, reacted strongly on social media to Trump being asked by a reporter what safety net there was for the workers who would not be paid due to a partial shutdown by government.
When Trump said the safety net would be the physical southern border wall with Mexico, Campbell tweeted Saturday, "He really IS a motherf**ker," CBC reported.
Read more: Alexandria Ocasio-Cortez says "It only has ever been radicals that have changed this country"
Campbell made history as the first female prime minister of Canada after being elected as leader of the Progressive Conservative Party in 1993, replacing Brian Mulroney. However, she lost the general election four months later.
She has been an outspoken critic of Trump, describing him as a "sexual predator" after the recording of his notorious "grab 'em by the pussy" remarks emerged during the 2016 presidential election campaign.
Campbell has also described his views on women as "retrograde."
However, her most recent comment on the president, which was retweeted 2,000 times before being deleted, was not universally popular. Dean Del Mastro, who was ex–prime minister Stephen Harper's parliamentary secretary, said the tweet was "simply unacceptable."
An editorial by the Toronto Sun said that former leaders should continue to act as informal ambassadors for the country.
"It's unacceptable for any public figure to call any other public figure that phrase, let alone the former PM of Canada hurling it at the American president.
"A perusal of Campbell's social media feed suggests she spends a significant deal of time operating within an anti-Trump echo chamber...But it's unseemly for a former PM to add fuel to the partisan hysterics occurring south of the border. Campbell isn't some random Twitter troll," the paper said.
Campbell later tweeted that her message referred to the comment by Democratic Congresswoman Rashida Tlaib, who used the expletive in reference to Trump at a meeting of advocacy group meeting MoveOn.
On Thursday, when she was sworn into Congress, Tlaib told the crowd, "And when your son looks at you and says, 'Mama, look, you won. Bullies don't win.' And I say, 'Baby, they don't.' Because we're gonna go in there and we're gonna impeach the motherfucker."
Trump told reporters that Tlaib's comments were "disgraceful" and that they were a "great dishonor to her and to her family."
Meanwhile, footage emerged at the weekend of Trump lambasting Chinese trade policies in 2011, stating about Beijing: "Listen, you motherf**ers, we're gonna tax you 25 percent.'"