Donald Trump Calls $3.5T Budget Plan 'Assault on Our Nation' After Measure Clears Senate
Former President Donald Trump said Americans are being "robbed" after the Democrats' $3.5 trillion budget plan cleared the Senate early Wednesday morning.
"Good morning, America! While you were all sleeping, the Radical Democrats advanced a plan that will be known as the $3.5 trillion Communist Plan to Destroy America," Trump said in a statement. "This legislation is an assault on our Nation, on our communities, and on the American Dream."
He claimed the bill will "destroy" the U.S. borders, overwhelm schools, and make the country less safe.
"It raises taxes like we have never seen, while also making many things you buy everyday more expensive (gas, groceries, and much more). And don't forget the crazy Green New Deal," Trump said. "America, you are being robbed in the dark of night. It's time to wake up!"
The $3.5 trillion budget blueprint was adopted along party lines in a 50-49 vote after more than a dozen hours of debate on amendments. The economic package includes sweeping expansions of the social safety net.
"Well it's been quite a night," Senate Majority Leader Chuck Schumer said after the legislation's passge. "Look, we still have a ways to go, and we've taken a giant step forward toward transforming America."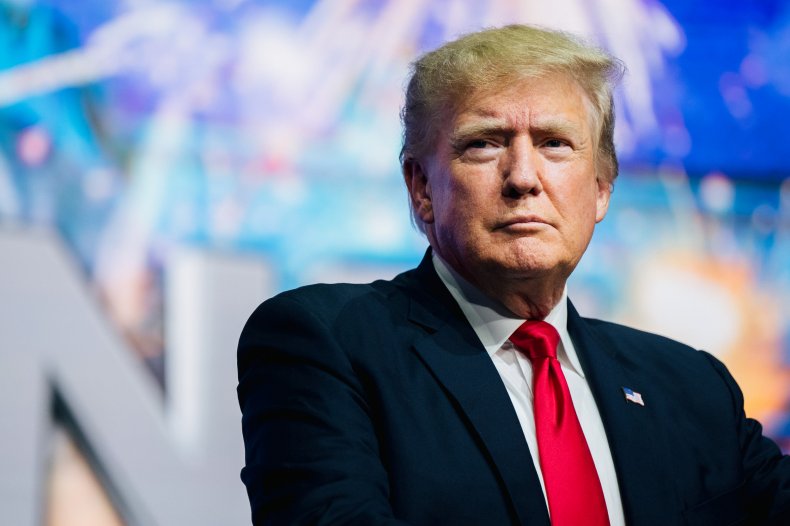 The House of Representatives will also need to approve a budget resolution before lawmakers can send final legislation to President Joe Biden's desk.
The Democrats' budget framework is intended to pay for climate initiatives; paid family leave; child care; universal pre-K and tuition-free college; green cards for immigrant workers; and expanding health care programs.
"Last night, the Senate took an important step toward passing my Build Back Better Agenda — my plan to create jobs, cut taxes, and lower costs for working families, all paid for by making sure the wealthiest pay their fair share," Biden wrote on Twitter Wednesday. "Government is once again working for the people."
The $3.5 trillion budget plan was passed just one day after the Senate passed a $1 trillion infrastructure bill. Nineteen Republicans voted for the package, which includes money for roads, bridges, water systems and more.
Trump also criticized Senate Minority Leader Mitch McConnell for supporting the bipartisan infrastructure package. He said in a statement that McConnell gave up "all of his leverage" in the infrastructure negotiations and that he's the "most overrated man in politics."
McConnell stressed that the issue of infrastructure is popular on both sides of the aisle during an interview with The Wall Street Journal.
"Infrastructure is popular with both Republicans and Democrats," McConnell said. "The American people, divided, sent us a 50-50 Senate and a narrowly divided House. I don't think the message from that was, 'Do absolutely nothing.' And if you're going to find an area of potential agreement, I can't think of a better one than infrastructure, which is desperately needed."
Updated 12:28 PM ET, to include more information about the $3.5 trillion budget plan.