With less than one month until the election, President Donald Trump is calling for his attorney general to indict his challenger, former Vice President Joe Biden, for the "greatest political crime in the history of our country."
Russia has plagued the Trump administration since he took office and accusations he colluded with one of America's top adversaries to win the election called the validity of his victory into question. Democrats and Republicans both use a report from special counsel Robert Mueller to fuel their arguments in favor or against Trump, but recently declassified documents prove the improper behavior falls on Biden and former President Barack Obama, Trump claimed.
On Thursday, Trump told Fox Business' Maria Bartiromo that Biden and Obama "spited' his campaign and urged Attorney General Bill Barr to indict them because "we got plenty, you don't need any more." Without an indictment, Trump said, "we'll get little satisfaction," and he "won't forget it."
Newsweek reached out to the Biden campaign for comment but did not receive a response in time for publication.
This isn't the first time Trump's called for Barr to indict Biden over the "Russia hoax," as he refers to it. In August, he told Bartiromo that Barr had a chance to be the "greatest of all time" and that he has all of the answers showing that it goes "right to" Obama and Biden. But, if he chooses to be politically correct, he'll end up being "just another guy."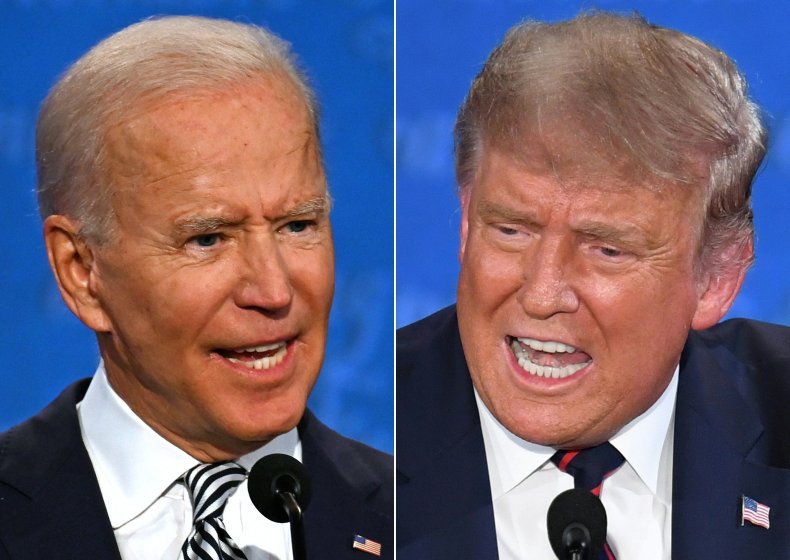 Trump's latest comments came after Director of National Intelligence John Ratcliffe declassified an intelligence assessment linking former Secretary of State Hillary Clinton to the scandal. In the assessment, it claims that Clinton approved an effort to "stir up a scandal" against Trump "by tying him to [Russian President Vladimir] Putin and the Russian hacking of the Democratic National Committee."
The assessment was previously rejected by Democrats and Republicans on the Senate Intelligence Committee for not being based in fact, Politico reported. In his letter to Senator Lindsey Graham, Ratcliffe acknowledged the Intelligence Committee did not know the "accuracy of this allegation or the extent to which the Russian intelligence analysis may reflect exaggeration or fabrication."
Nick Merrill, a spokesperson for Clinton, told Politico the claims were "baseless bulls**t."
Former CIA Director John Brennan's handwritten notes showed he briefed Obama and other officials on Clinton's "alleged approval" of a proposal to "vilify Trump by stirring up a scandal claiming interference by Russian security services."
Trump capitalized on the release of the documents, tweeting on Wednesday that the "treasonous act of spying and government overthrow" should disqualify Biden from running for president.
"Where are all of the arrests? Can you imagine if the roles were reversed? Long term sentences would have started two years ago. Shameful!" Trump posted on Twitter.