Donald Trump Calls Mueller Investigation 'an Illegal Takedown That Failed,' Says He Has 'Complete and Total Exoneration'
In addition to a Sunday afternoon tweet following the release of a summary of the Mueller investigation from Attorney General William Barr, President Donald Trump made his first public comments about the completion of the investigation before boarding Air Force One.
Briefly speaking to reporters in Florida before his return to Washington, D.C., Trump called the investigation "an illegal takedown that failed."
"It's a shame that our country had to go through this," said Trump. "To be honest, it's a shame that your president has had to go through this."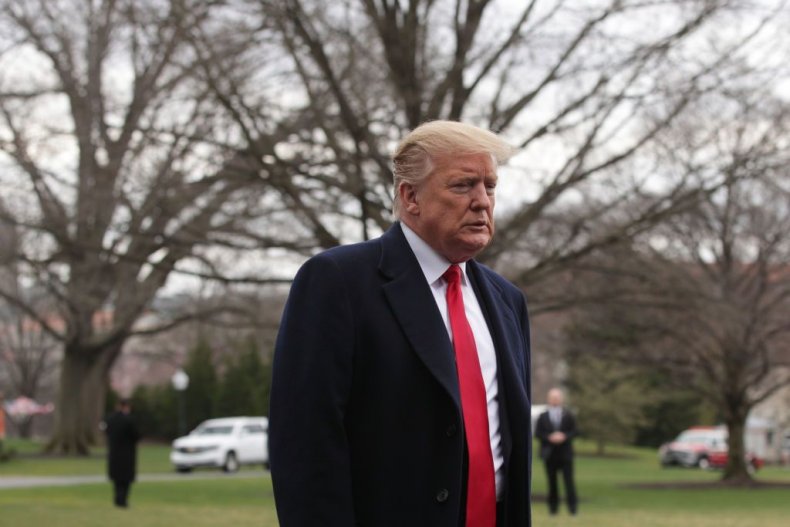 Trump also expressed hope "somebody is gonna look at the other side," following comments where he stated the "other side" had been ignored during Mueller's investigation.
The president also said he has "complete and total exoneration" through Mueller's investigation, though Barr's summary of the report stated that Mueller was unable to determine if Trump or anyone involved in his campaign had obstructed justice.
According to Barr's letter, the Special Counsel's report said "while this report does not conclude that the president committed a crime, it does not exonerate him."
Trump remained quiet on social media Friday night through Sunday afternoon after the news broke that Mueller had delivered his report to Barr. Various reports and interviews indicated that the president had remained in a good mood during his weekend at his Mar-A-Lago estate in Florida.
Shortly after Barr released his summary of Mueller's report, Trump took to Twitter to write, "No Collusion, No Obstruction, Complete and Total EXONERATION. KEEP AMERICA GREAT!"