Donald Trump Calls Paul Ryan 'a Curse' to Republicans After Ex-Speaker Urges GOP to Move in New Direction
Donald Trump is hitting back at Paul Ryan after the former House speaker urged his fellow Republicans to move beyond Trump's presidency.
In a statement Friday morning, Trump slammed Ryan as a "RINO"—a Republican in Name Only—before blaming him for the party's loss in the 2012 presidential election and stating he shouldn't advise the party on how to win future elections.
"Paul Ryan has been a curse to the Republican Party," the former president said. "He has no clue as to what needs to be done for our Country, was a weak and ineffective leader, and spends all of his time fighting Republicans as opposed to Democrats who are destroying our Country."
Trump's statement comes after Ryan delivered a speech Thursday night offering veiled criticism of Trump and his grip on the GOP.
"Once again, we conservatives find ourselves at a crossroads. And here's one reality we have to face: If the conservative cause depends on the populist appeal of one personality, or on second-rate imitations, then we're not going anywhere," Ryan said at the Ronald Reagan Presidential Library.
While Ryan didn't mention Trump by name, he added that voters "will not be impressed by the sight of yes-men and flatterers flocking to Mar-a-Lago."
Ryan did offer some praise for "the populism of President Trump in action, tethered to conservative principles" for "historic" economic reforms. He also credited Trump for bringing new voters into the Republican Party.
But he also slammed the "dishonorably and disgraceful" end to Trump's time in the White House, referring to Trump's re-election loss and his false allegations about the 2020 election, and urged the party re-embrace traditional conservative principles.
In response, Trump asserted Friday that "Ryan should instead be telling them how to stop the cheating of elections and that we would have won if Republican leadership fought the way the Democrats did."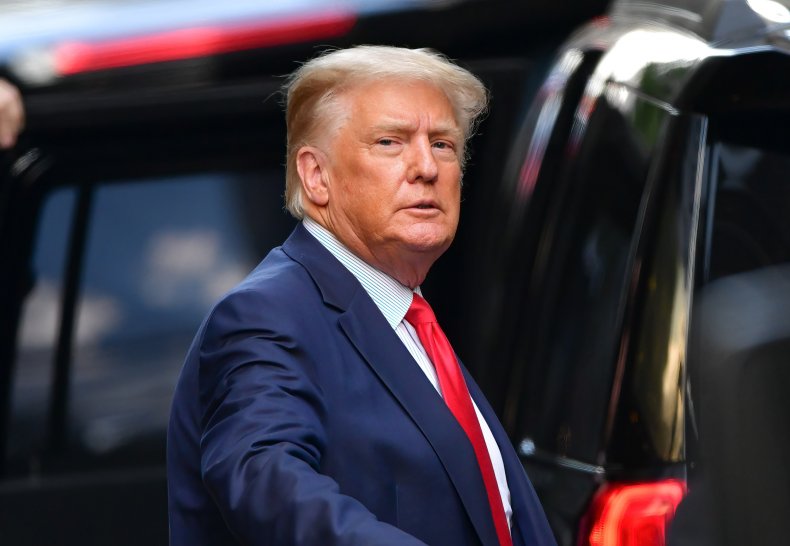 Ryan served in the House for nearly two decades and became speaker in October 2015. He retired in 2018 and in 2019 joined the board of Fox News—which Trump said Friday is when "Fox totally lost its way and became a much different place, with millions of its greatest supporters fleeing for good."
In his speech, Ryan also took aim at President Joe Biden and the Democratic Party. He criticized Biden's agenda and Democrats for practicing "identity politics" where "everything has to be about race, gender and class."
"In 2020, the country wanted a nice guy who would move to the center and depolarize our politics," Ryan said. "Instead, we got a nice guy pursuing an agenda more leftist than any president in my lifetime."
Newsweek reached out to Ryan for a response to Trump's statement but didn't hear back before publication.