Donald Trump Campaign Aide Blames Ilhan Omar for Death Threats Against Her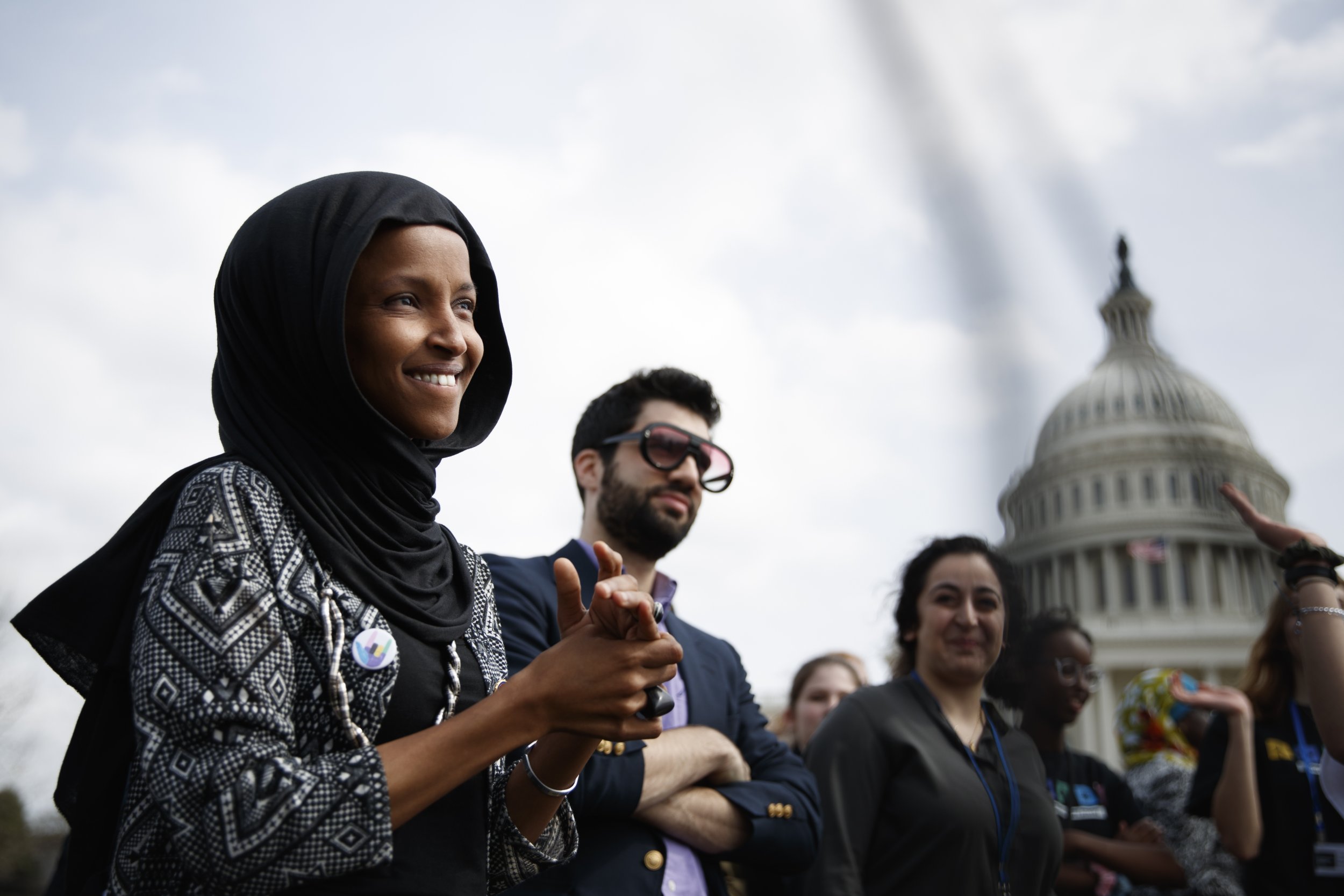 A campaign aide for President Donald Trump's 2020 re-election campaign has blamed Representative Ilhan Omar for the threats against her.
Omar said on Sunday that said she had received more death threats since the president accused her of minimizing the terrorist attacks of September 11, 2001, in a tweet showing footage of the attack and the Democrat.
"I don't think it is the president who's putting her in danger. I think it's her ill-thought-out words that she used to describe the greatest terror attack on the history of United States soil," Marc Lotter, director of strategic communications for Trump's 2020 campaign, said on Monday morning after he was asked by CNN host Alisyn Camerota if the president knew he was putting Omar in danger.
"Make no mistake: No congressperson, no American should be threatened. No one is inciting violence. I think what they're doing is showing outrage toward words that should have been better thought out," he said.
The president and his son, Donald Trump Jr., began attacks on Omar last week for remarks made about the 9/11 attacks.
"For too long we have lived with the danger of being a second-class citizen, and frankly, I'm tired of it. And every single Muslim in this country should be tired of it," Omar said during a speech last month. "[The Council on American-Islamic Relations] was founded after 9/11 because they recognized that some people did something and all of us were starting to lose access to our civil liberties."
Republicans, including Trump and Representative Dan Crenshaw of Texas, clipped Omar's words and have focused on the phrase "some people did something" to portray her as minimizing the severity of the events.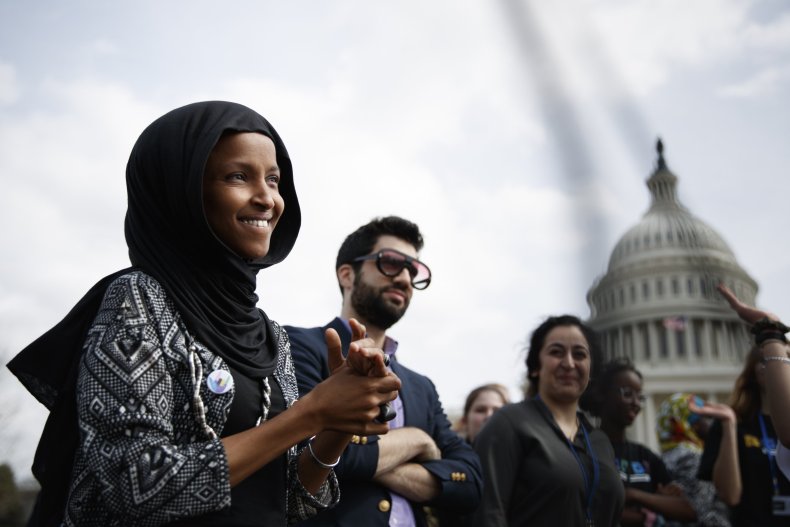 "Since the president's tweet Friday evening, I have experienced an increase in direct threats on my life—many directly referencing or replying to the president's video," Omar said in a statement on Sunday night. "I thank the Capitol Police, the FBI, the House Sergeant at Arms, and the Speaker of the House for their attention to these threats."
White House spokeswoman Sarah Huckabee Sanders pushed back against claims that the president was inciting violence.
Democrats, organizations and activists have rebuked the attacks on Omar. On Saturday, the Women's March called for Twitter to suspend President Trump's account. Journalist and activist Shaun King questioned Twitter CEO Jack Dorsey about Twitter's policy and Trump's use of the platform to target Omar.
"The world deserves an explanation from you man. Donald Trump violated clear policies for targeted harassment against Ilhan Omar. As a result she's received a drastic uptick in death threats—quoting Trump's harassment from this platform. Will you say/do nothing?" King tweeted on Monday.